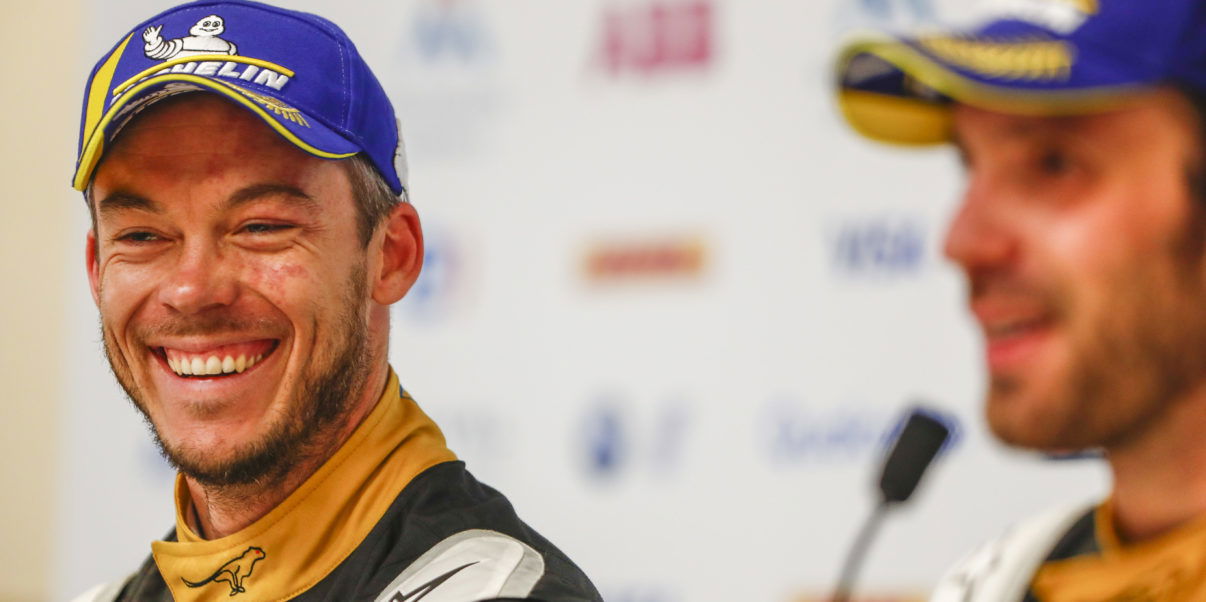 Analysis: Why Lotterer's FE breakthrough was no surprise
A weekend where the German crashed on his final qualifying run and almost eliminated his team-mate from the lead doesn't exactly rank among Andre Lotterer's finest performances. And yet, the Santiago ePrix Prix nevertheless looked to herald Lotterer's arrival in Formula E, having traversed some positively catastrophic races in Hong Kong and Marrakesh.
There was certainly some merit to the argument that Andre's thinly-veiled cynicism towards the all-electric series would make an already difficult transition almost impossible. FE, as Lotterer's former Audi stablemate and fellow Le Mans-winner Loic Duval will confirm, has little regard for reputation.
Just as Neel Jani's all-electric career came to an end after a single frustrating weekend in Hong Kong, fellow Porsche refugee Lotterer looked just as ominously bemused by his new surroundings.
As a Le Mans maestro seeking a reluctant asylum from the collapse of the factory LMP1 projects, and for a driver on the wrong side of 35, there was certainly a danger that a transition to FE would be one hurdle too many. But that is a staggering undersell of the German's fearsome abilities.
Lotterer has collected titles in everything from Audi's legendary diesel-electric R18 to a Lexus SC 430-derived SuperGT car. He even outqualified Marcus Ericsson on his Formula 1 cameo for Caterham.
Overall, Lotterer has long been an intelligent answer to the question, "Who is the finest racing driver outside of F1?" Having tasted championship success in almost every series he has raced in, Andre's mastery of such an eclectic range of machinery is a mark of a truly special driver.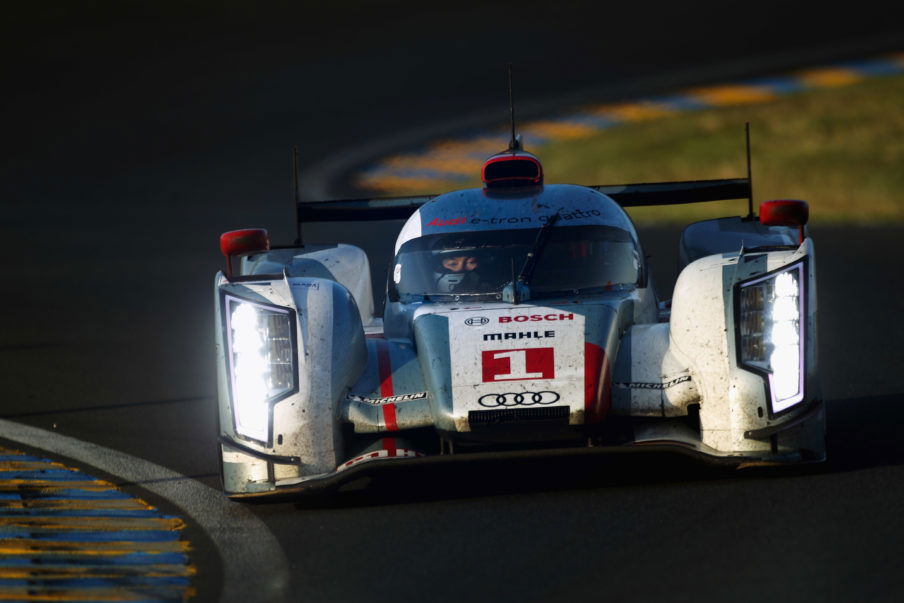 That said, for all of his Japanese exploits in SuperGT and Super Formula (nee Formula Nippon), there can be no doubting his first love as a driver: sportscar racing.
Lotterer's remarkable speed quickly became a cornerstone of Audi's juggernaut R18 programme. Whilst the crews at Toyota and Porsche were largely evenly matched, there was no doubting Audi's frontman.
That is especially impressive considering the fact that, until 2014, Lotterer was lining-up alongside the undisputed finest sportscar racer of all time: Tom Kristensen.
However, it was Lotterer's speed that continued to earn Ingolstadt silverware in the leaner, latter years of the R18 project. Whilst the faster Toyota of Nicolas Lapierre spun in the torrential rain in Austin in 2014, Lotterer seized on the opportunity with a prodigious double stint that built an insurmountable gap; despite having been more than a second slower than the Toyota in qualifying.
A year later at Silverstone Andre brought the curtain down on an extraordinary battle for the lead between team-mate Marcel Fassler and the Porsche of Neel Jani. Whilst the Swiss pair had been duelling for the duration of an entire stint, Lotterer would duly divebomb the Porsche into the club complex on his out-lap, and disappear over the horizon.
In that race, according to Radio Le Mans' Paul Truswell, Lotterer's average lap-times across a stint were more than a second faster than his team-mates.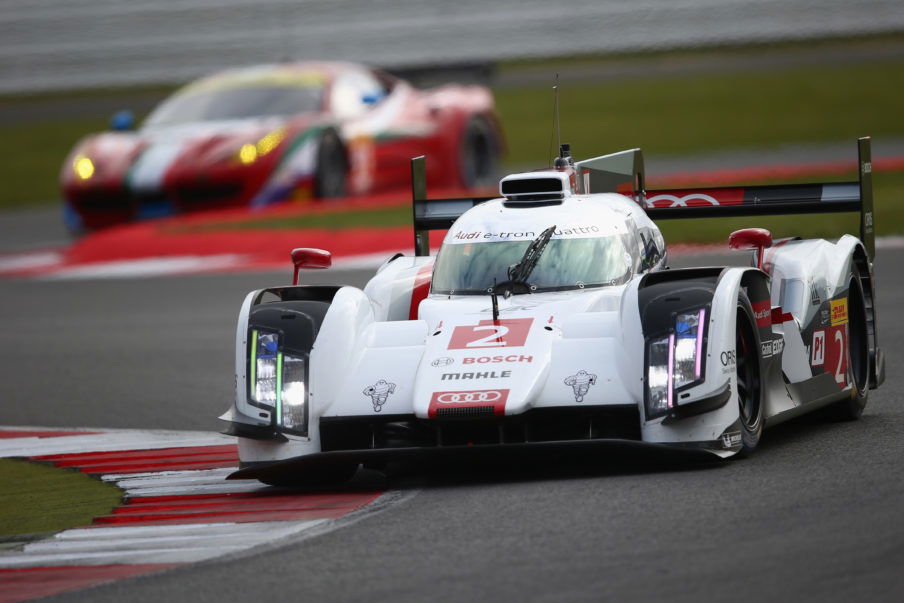 It is no exaggeration to say that Lotterer has redefined how drivers approach slower traffic. As the delta between the GT and prototype classes has grown ever larger, it has become increasingly essential for LMP1 drivers to be aggressive and decisive in traffic.
The challenge of weaving between slower cars saw Toyota's Jose-Maria Lopez come a cropper on multiple occasions in 2017. The measured aggression required for lapping other cars is a central thread of Lotterer's imposing sportscar prowess.
Racing in such competitive and professional surrounds as the now largely disintegrated LMP1 field could have made it difficult for Lotterer to attract personal recognition; especially when he is going wheel-to-wheel with drivers of the calibre of FE champions Sebastien Buemi and Lucas di Grassi. And yet there was never any mistaking the maestro of the hybrid LMP1 era.
Similarly, racing in Japanese Super Formula, brushing shoulders with the likes of Felix Rosenqvist and Stoffel Vandoorne, arguably left the German vulnerable to younger single-seater specialists. And yet, in Lotterer's fifteen year Super Formula career, he would collect 24 race victories and the title in 2011.
Perhaps most impressively, Andre now walks away from his bumper Japanese tenure having only finished outside of the top five in the standings once; having recorded a comparably lowly sixth place in his farewell 2017 campaign.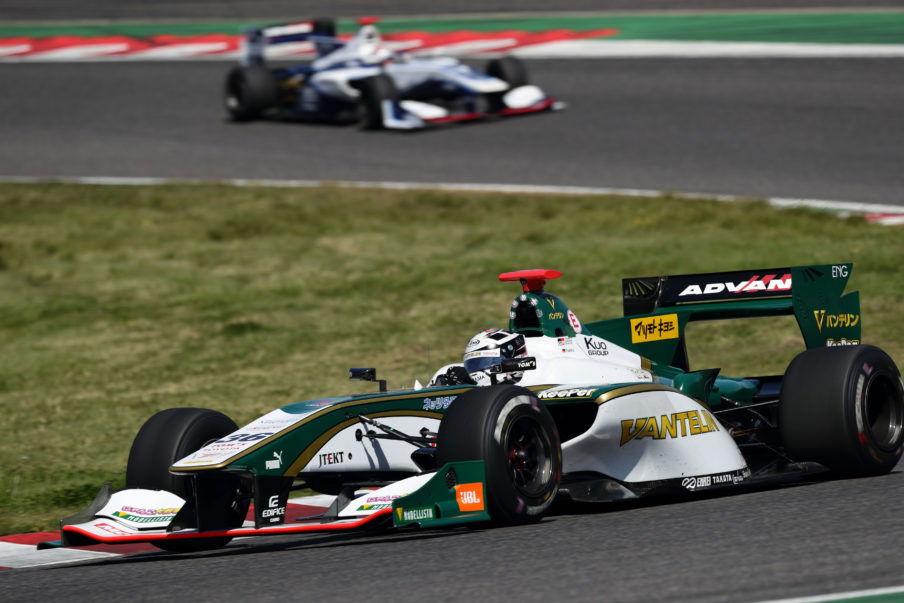 The fact that Lotterer has simultaneously excelled in single-seaters and sportscars, against the stiffest of opposition, is an irrefutable mark of a world class driver.
And yet, any suggestion that Andre would dispatch the infamously vexing FE car with similar aplomb was always going to be a fantasy. When confronted with Lotterer's fabulous CV it is all too easy to forget the tangible issues that Andre faced in making his FE transition.
Having never driven a car with so little aerodynamic grip and, crucially, having had a whopping 17-year absence from street circuit racing put Andre at a marked disadvantage going into the season. Small wonder that Lotterer would describe FE as "the most challenging thing I have ever done" after a torrid, pointless debut in Hong Kong, which saw him tangle with Nelson Piquet Jr in the Saturday race, leading to the first red flag in FE history.
In Marrakesh, despite lapping just three-tenths slower than team-mate Jean-Eric Vergne, he would be disqualified from qualifying for missing the weighbridge, and a powertrain failure in the race would cap-off a frankly disastrous opening salvo to his FE career.
Arriving at the bumpy, "gnarly" (to borrow Antonio Felix da Costa's preferred moniker) Santiago circuit looked set only to extend the German's tribulations. His lap to top the group stages of qualifying by a quarter of a second was nothing short of a bolt from the blue.
Whilst the Techeetah had looked compliant and pacey throughout the crash-strewn practice sessions, Vergne was the man teeing up a run at the higher placings. Lotterer simply needed a clean weekend.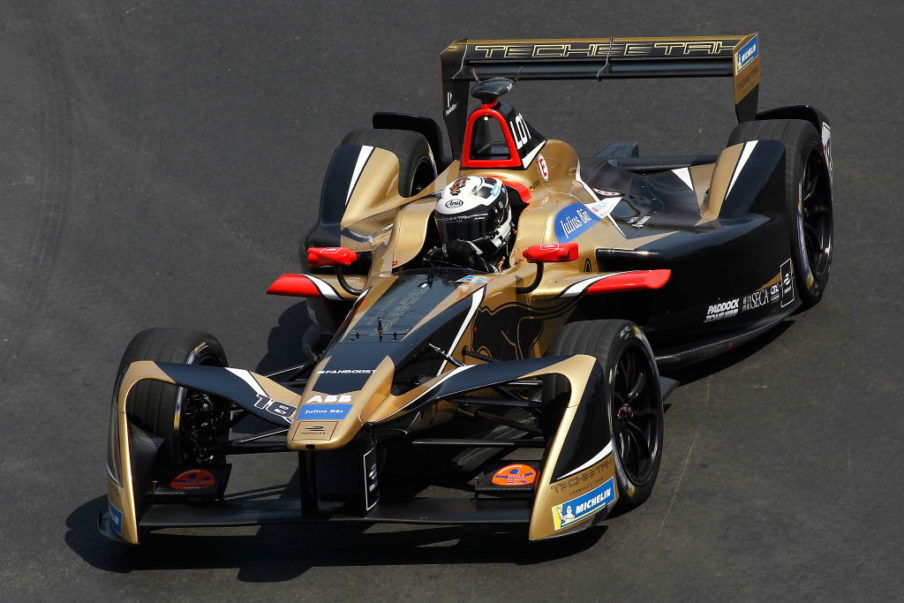 And yet, thanks to one of the German's more recent miracles, it was he who topped the timing pages heading into superpole. Unfortunately, his lap evidently wasn't thanks to a sudden epiphany. Lotterer would crash on the first corner of his final qualifying run.
But for the indiscretion of what could have been disastrous contact with his team-mate, Andre drove an accomplished race in Santiago, resisting the early challenge from Buemi and executing a clean pass on Piquet before the stops.
He found himself in an artificial battle for the lead, as radio issues saw Vergne conserve one additional lap of energy, but there was nothing artificial about the promise Lotterer showed in the Chilean capital.
The sportscar ace's energy management was unsurprisingly superb, and if he can resist the temptation to overdrive in qualifying (an affliction that until recently even Buemi was prone to), Andre unquestionably has the ability to be a real force in his first season of FE.
Andre Lotterer's FE excursion was always going to be famine or feast. There was certainly no mistaking the derogatory undertone when he told Autosport that he had been "spoiled" as a driver by driving cars that are the "opposite" of the FE machines. But FE has an uncanny knack of challenging prejudices.
After two calamitous weekends, the German looked set to join Jacques Villeneuve on the illustrious list of drivers to have suffered short and bewildering FE careers. Ultimately Lotterer's latent flair for driving a racing car, however alien it might be, now puts him on a very promising trajectory indeed. It would not be a surprise if FE's latest convert made regular trips to the podium in the remainder of the season.
---