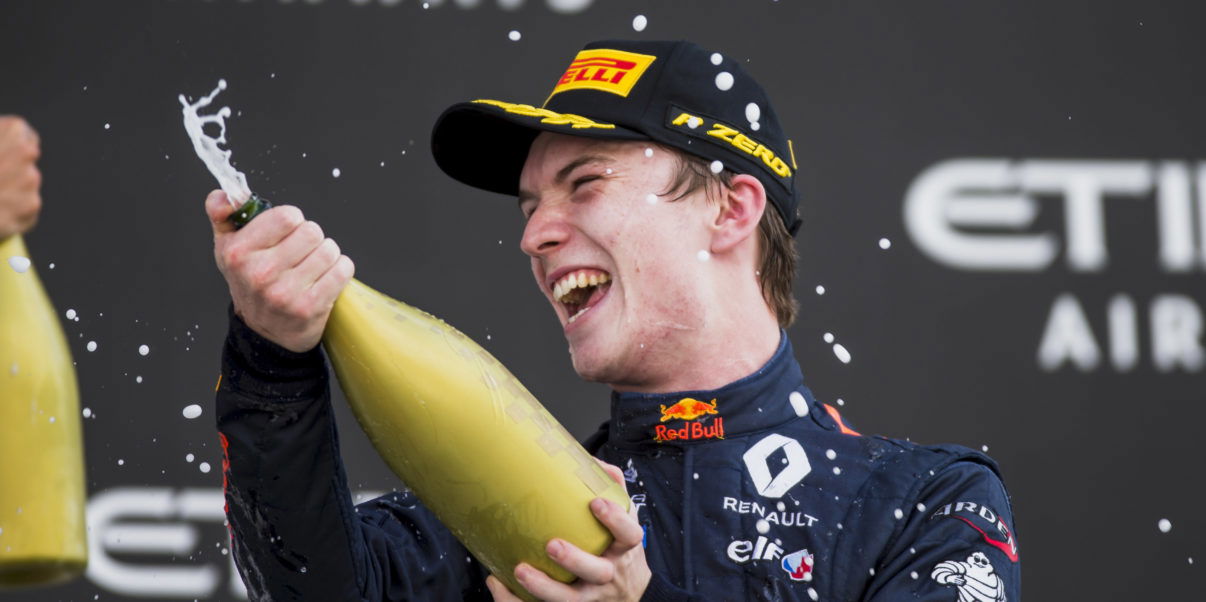 Ticktum targeting European Formula 3 title in 2018
British Red Bull junior Dan Ticktum says his goal is to win this year's European Formula 3 championship.
Coming off a highly impressive 2017 which included a triumph at the Macau Grand Prix in only his third race in a Formula 3 car, and a strong late-season run with DAMS in GP3, Ticktum told Read Motorsport that he feels confident racing against the drivers in F3 next season given that he has a competitive car.
"My main goal is to go for the win. It's difficult to say that that will be what happens at this time as there's a lot of variables but I think the main goal is to win."
Ticktum will be facing a tough challenge next year in Formula 3 facing the regional F3 standouts such as Enaam Ahmed and Alex Palou but Ticktum said that he feels very comfortable in the car next year.
"I feel like I'm very confident and comfortable in the F3 car," he added.
"I think one of my strongest points is being able to adapt to different cars quite quickly and I think it's something that other drivers struggle with a little bit but it's always been one of my strongest assets.
"I had a relatively average season last year as I'm sure many people know, it wasn't ideal as the team struggled to find their feet in the new championship.
"I think the end of the year with the BRDC award and Macau was a massive confidence booster and makes me more relaxed going into the year as I've proved myself and will hopefully continue to do so."
Ticktum also told Read that Red Bull's head of driver development, Helmut Marko, was very influential in deciding his seat for 2018.
"The choice [to race in F3] was almost entirely made by Helmut. We do have a say in it and were obviously looking at GP3 but there are quite a lot of positives in Formula 3, in terms of track time and the championship itself," Ticktum said.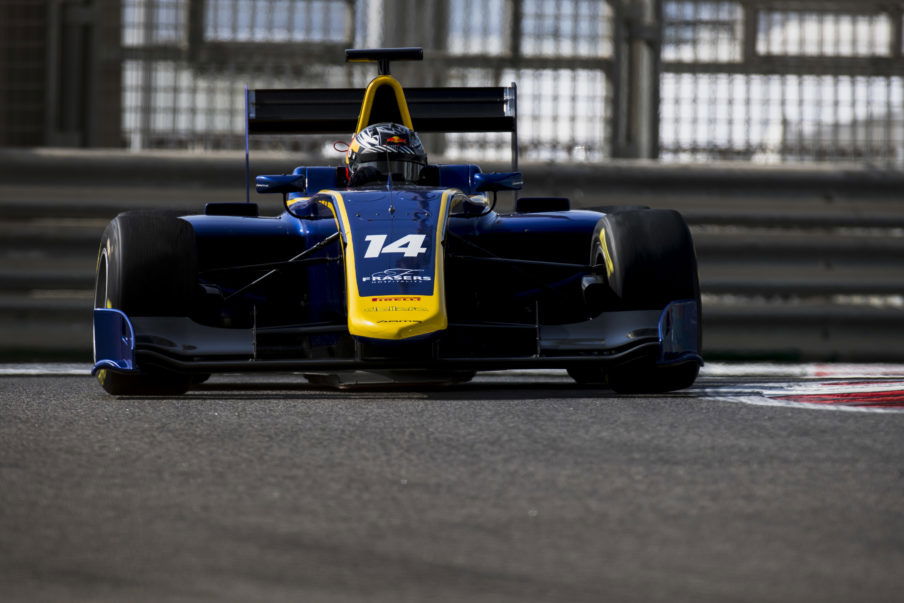 Formula 3 has 30 rounds compared to the 20 of GP3 and so offers a lot more experience to young drivers.
Being part of a fairly sparse Red Bull junior programme notorious for taking risks with its drivers and giving them plenty of opportunities to succeed, Ticktum may be thrust into the limelight not too far into the future.
He said "Obviously the doors are very much open in Red Bull at the moment. There's not a lot of drivers at the moment so I think I'm in quite a good position at this point.
"All I need to do is focus on making sure I'm ready for the eventuality I'm chucked in an F1 car."
He added on the Red Bull programme "Everyone is obviously quite aware that Red Bull can be quite a brutal programme but in many ways that's the beauty of it and why it's such a good thing to be a part of it.
"[Helmut] took a big risk with me and I'm looking to make sure that it pays off."
---