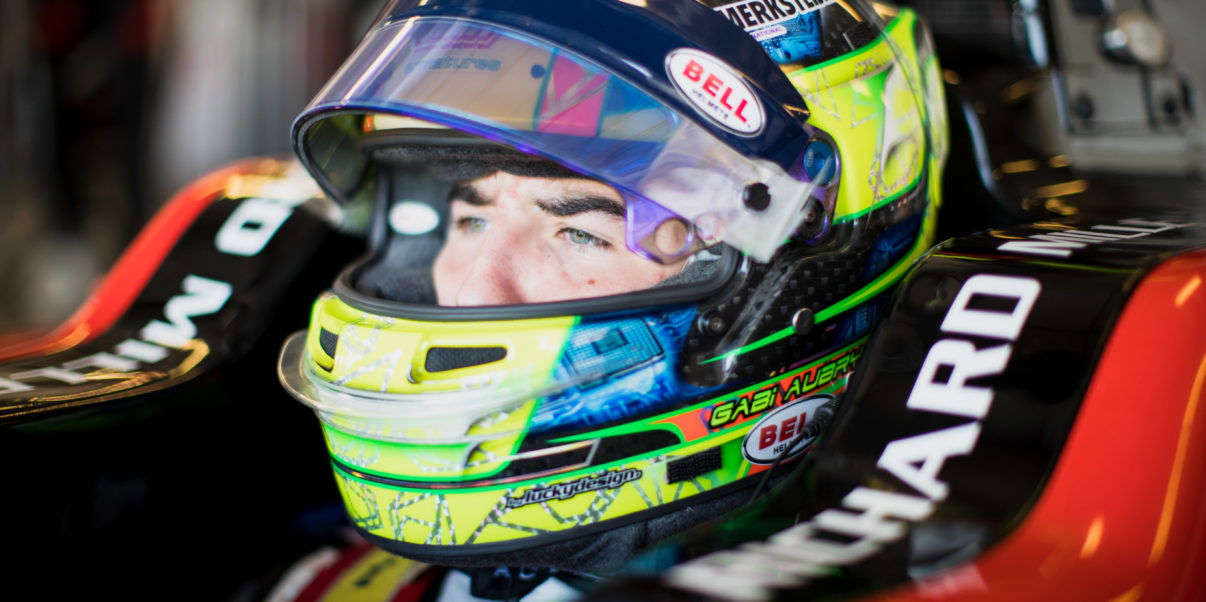 Aubry steps up to GP3 and ELMS for 2018
Gabriel Aubry will drive for Arden International's GP3 squad in 2018 and will also compete in selected events for Jota Sport in the European Le Mans Series.
The young Frenchman showed promise in 2017 after finishing fifth overall in the Formula Renault Eurocup 2.0 series with Tech 1 Racing, taking three victories in the process and doing enough to secure a step further on the racing ladder.
A former winner of the OKJ French karting championship, Aubry made his debut in single-seaters in 2015 when he entered the French F4 Championship and finished third in the championship in his first season before moving to FR Eurocup.
As well as competing in GP3, Aubry will also drive for Jota Sport in a number of races in the European Le Mans Series, made possible by Arden's affiliation with Jota.
The 19-year-old received his first outing in GP3 machinery at the post-Abu Dhabi test in 2017, where he instantly impressed Arden's Team Manager Richard Dent.
"Gabi has been on our radar for some time now," said Dent. "He particularly had a strong season last year in Renault 2.0 and tested very well in the end of season GP3 Abu Dhabi test.
"I'm pleased and excited that he will be driving for Arden GP3 in 2018 and with a dual program with our sister sportscar team, Jota, it will accelerate his development and integration with the team. He has undeniably got the ability, drive & focus to fight for the GP3 title in 2018."
Aubry is undoubtedly excited to step up to GP3 and hopes to continue his learning curve.
"I am proud to integrate Arden Motorsport in the GP3 series," said Aubry. "Arden is one of the most successful single seater team of the last 20 years and are very motivated for 2018. This year is a clear step for me following two seasons of Formula Renault.
"I am joining an experienced team and I am convinced I will continue to learn a lot with them. I want to thank my long-term sponsors Van Merksteijn, Intersig, MEP as well as my new management team The Grid Agency."
---