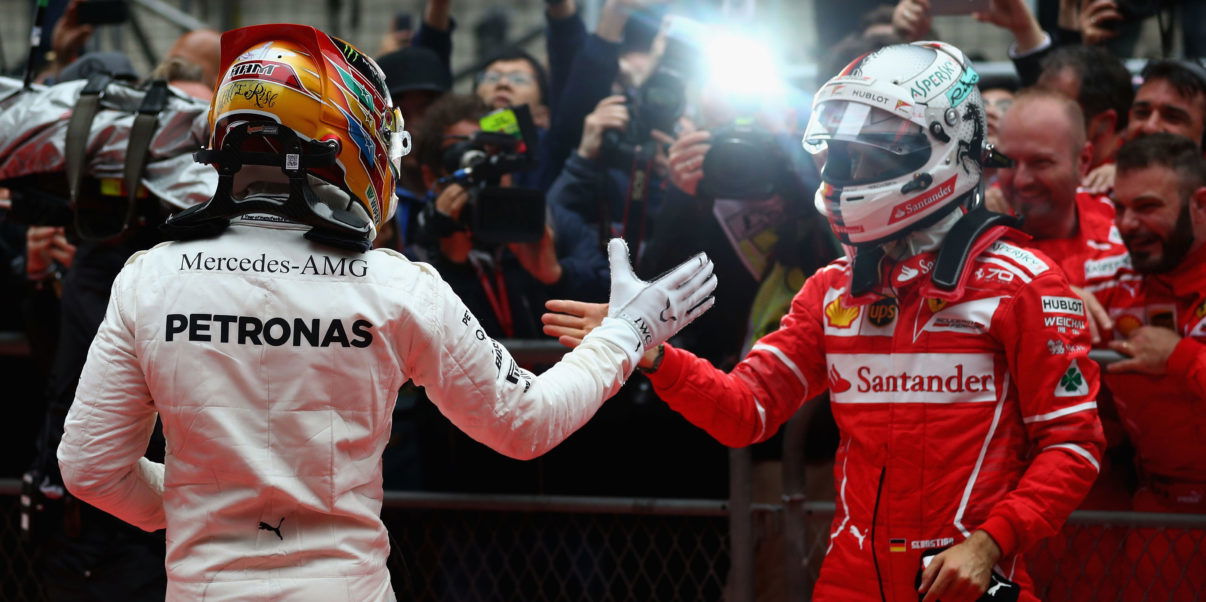 2017 F1 Season Review – Top 10 drivers of the season
2017 was the first genuine inter-team title battle Formula 1 had witnessed for five years. With Mercedes no longer monopolizing the top-step, the team could no longer relate the championship to an entirely internal affair. Not that the resurgent Scuderia was of much concern to Lewis Hamilton; the Brit had waited years to compare himself to quadruple-champion Vettel in comparable machinery.
Hamilton certainly seized the opportunity. Whilst Vettel drove a classy campaign, there were occasions where eventual champion Hamilton ascended to truly generation-defining greatness en-route to his fourth world title. His latent superiority was, at times, truly astounding.
Beyond the title-charging duo, 2017 treated the fans to some truly astonishing driving feats. It was a season where an exasperated double-champion went into PR mode, where the sport's young prodigy set his sights on an imminent title tilt, where Force India's young recruit showed his potential and where Daniel Ricciardo's patented brand of overtaking became F1's unofficial postcard image. It was another season of vintage performances from F1's racing gladiators: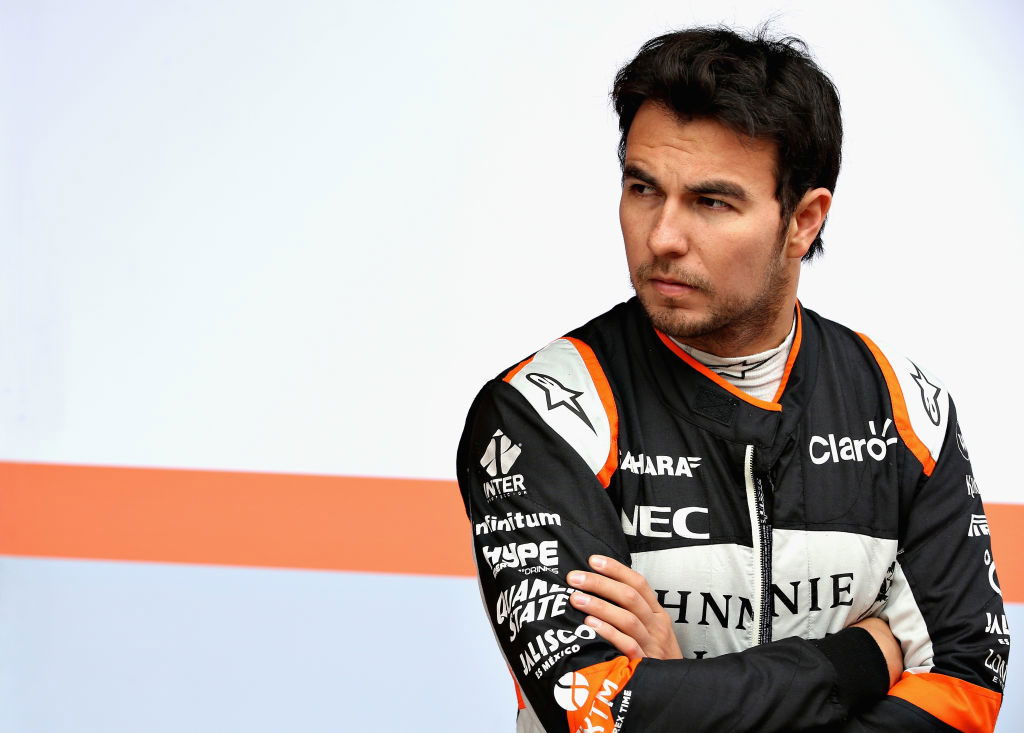 #10 - Sergio Perez
Beat team-mate in qualifying: 13/20 
Beat team-mate in race: 11/18 
Laps spent ahead of team-mate: 706/1102 
Qualifying margin: -0.07
Perez was the stronger Force India on average in 2017 but it didn't stop him getting rattled by his new young team-mate. On many weekends the Mexican was the class of the midfield: almost unmatched over a race distance and increasingly formidable on Saturdays having put the lessons of partnering single-lap specialist Hulkenberg to good use.
He put himself ahead of his team by not ceding to Ocon in Canada and he allowed the backdrop of his rivalry with the Frenchman to bubble-over in Belgium. A pair of costly collisions with Ocon were entirely the Mexican's fault. Overall, Perez's experience probably should have afforded him a bigger buffer to his team-mate. He had the pace to keep a lid on Ocon in 2017, but the trajectory of the Mercedes protege looks ominous for 2018.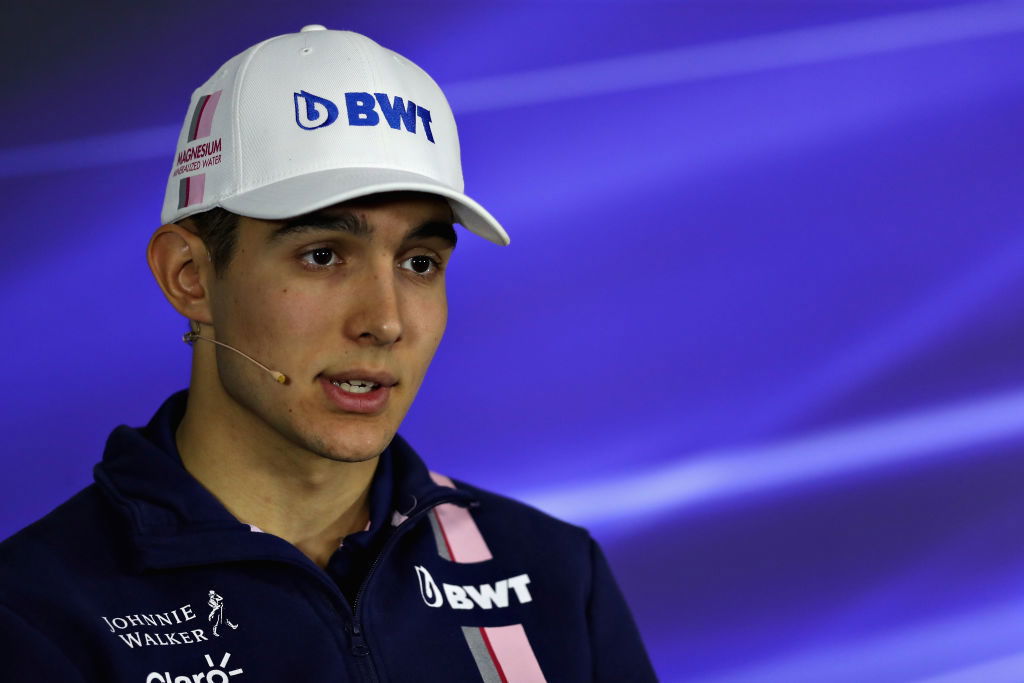 #9 - Esteban Ocon
Beat team-mate in qualifying: 7/20 
Beat team-mate in race: 7/18
Laps spent ahead of team-mate: 396/1102 
Qualifying margin: +0.07
Following on from a rather ambiguous tenure at Manor where he often struggled to match Wehrlein, Ocon announced his F1 arrival in 2017 and rewarded Force India's confidence with a fantastic campaign. Despite his tender years, he was the cream of a star-studded midfield on a number of occasions: an assured P6 on his team-mate's home turf was particularly impressive.
He let his enthusiasm get the better of him in Baku and in committing the ultimate inter-team sacrilege he also cost himself a realistic shot of victory. However, the mid-season fracas with Perez was also a marker of the excellent job Ocon was doing. Predominantly, 2017 looked to announce the Frenchman as a superstar in the making.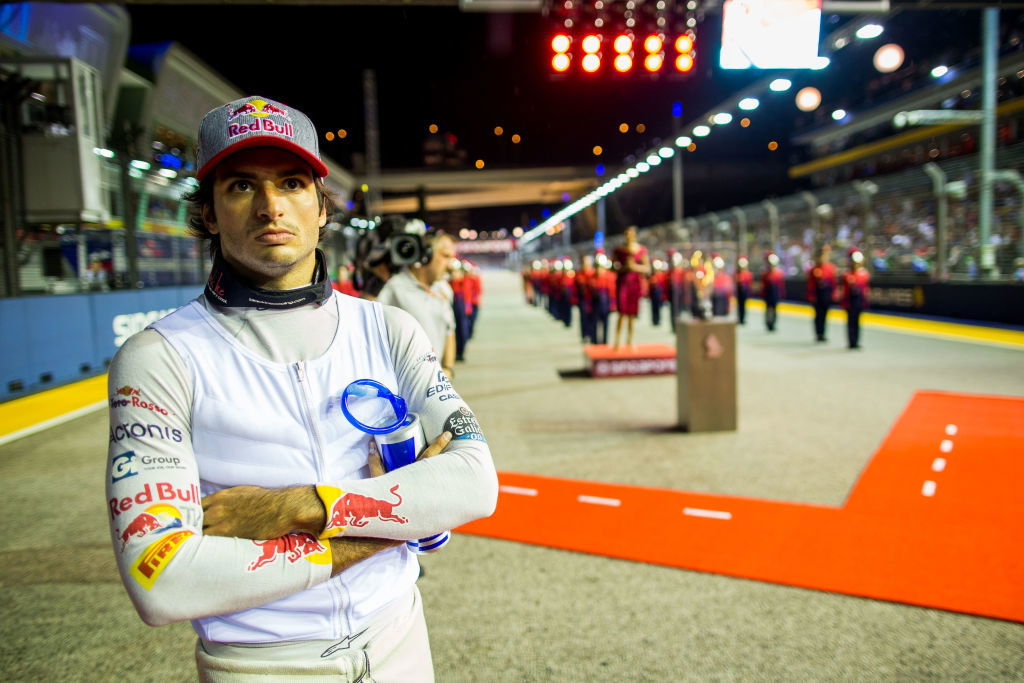 #8 - Carlos Sainz Jr
Beat team-mate in qualifying: 11/20 
Beat team-mate in race: 6/8 
Laps spent ahead of team-mate: 457/658 
Qualifying margin: -0.03
As the bridesmaid to Verstappen's promotion to Red Bull, Sainz has nonetheless succeeded in bolstering his own reputation in the meantime. Carlos produced some truly classic drives in 2017: scintillating in the mixed conditions in China, fast on the twisty layouts of Monaco and Hungry and levelheaded on slippery streets of Singapore.
There were errors too: he torpedoed Stroll in Bahrain and caused first lap carambolage in Canada. However, points on his debut for Renault was a mark of Sainz's prevailing confidence. He is a man on an accelerating upward trajectory, and how the reputable Spaniard compares to Hulkenberg's blistering speed promises to be a fascinating subplot in 2018.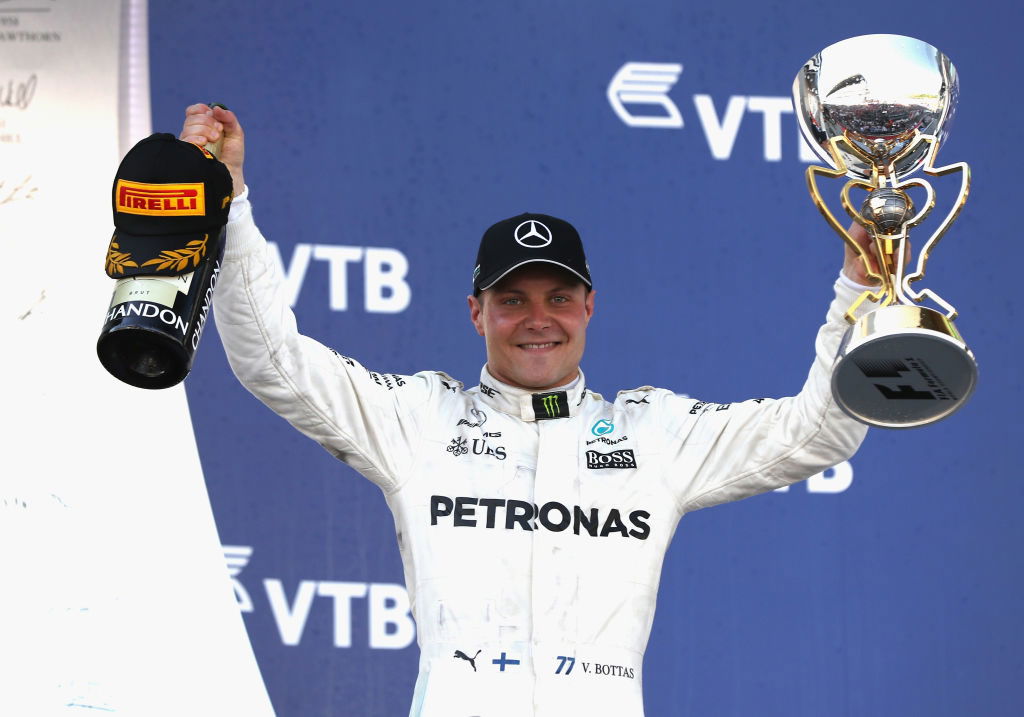 #7 - Valtteri Bottas
Beat team-mate in qualifying: 6/19 
Beat team-mate in race: 8/19 
Laps spent ahead of team-mate: 491/1167 
Qualifying margin: +0.28
As the man stepping into the shoes of the reigning champion, and as the apparent lamb to the slaughter partnering an imperious Lewis Hamilton, Valtteri Bottas' first season at the top table in F1 was an imposing challenge. And yet the Finn enjoyed a superb first half of the season and crossed a number of personal Rubicons in scoring his first pole and victory. A clean and combative recovery drive at Silverstone was particularly impressive.
It all went downhill after the summer-break, and Bottas would scarcely lap within six-tenths of Hamilton's mighty run of pole positions. He tended to be quicker on less abrasive circuits, but that didn't stop him being outshone by Vettel in Brazil. A victory on merit in Abu Dhabi was a much-needed confidence builder, however, Bottas will need to be more consistent in 2018 to avoid suffering same fate of Hamilton's last Finnish team-mate.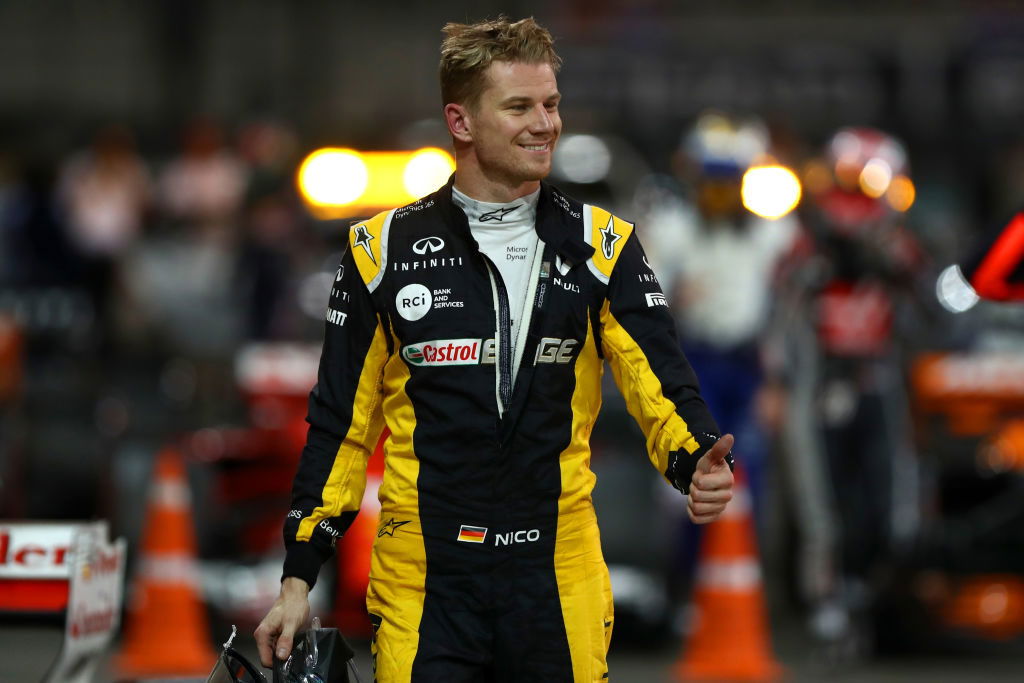 #6 - Nico Hulkenberg
Beat team-mate in qualifying: 18/19
Beat team-mate in race: 6/9
Laps spent ahead of team-mate: 607/762
Qualifying margin: -0.7
Hulkenberg's reputation has suffered at the hands of Perez in the past two seasons, however with a fresh challenge spearheading Renault's factory-backed venture, the German produced his best campaign since 2013. He was particularly supreme in qualifying and could often be relied upon to snap at the heels of the Red Bulls when he connected all the dots. His final Q3 laps in Bahrain and Silverstone are easily among the finest laps of the season.
A costly crash in Baku was one of the few loose ends in a season where the German's professionalism showed with mega performances on-track and pivotal developmental feedback off-track. If Hulkenberg can deliver more banzai performances like his superb drives at Silverstone, Singapore and Yas Marina, Nico will be well on his way to fully salvaging his former notoriety.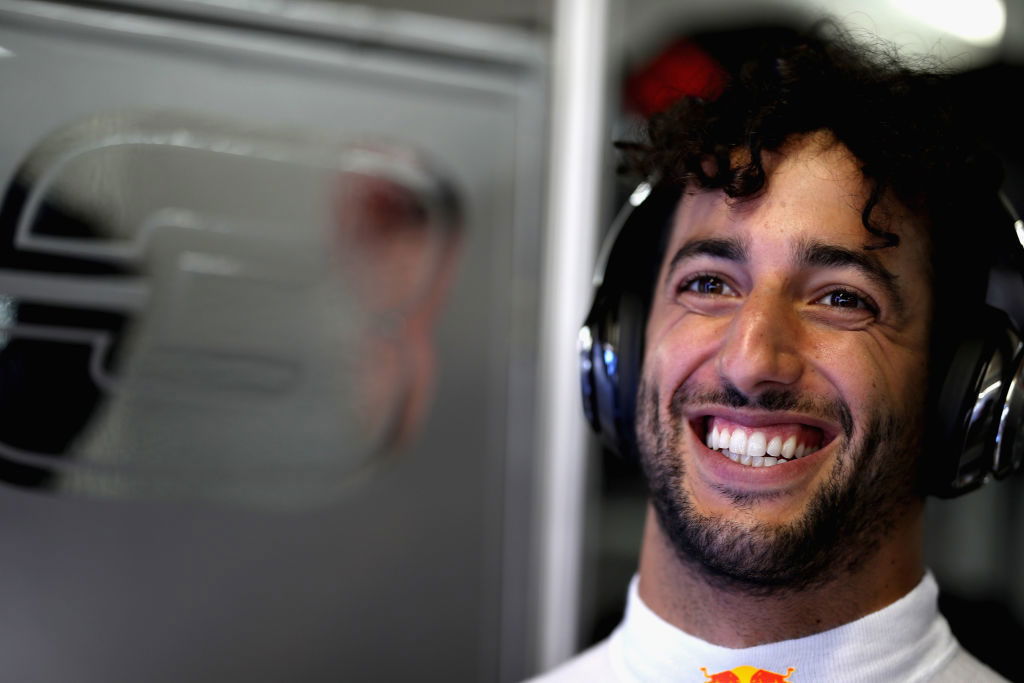 #5 - Daniel Ricciardo
Beat team-mate in qualifying: 7/20
Beat team-mate in race: 2/7
Laps spent ahead of team-mate: 156/527
Qualifying margin: +0.31
2017 was a season where Ricciardo finished ahead of his team-mate in the standings again and came within a hydraulic failure in Abu Dhabi of leapfrogging the faster Ferrari of Raikkonen in the points. And yet beyond those positive headlines, the Aussie knows this wasn't a vintage campaign.
For a man with an eminent reputation for single-lap pace, a bruising 13-7 defeat in qualifying at the hands of Verstappen is an alarming snapshot. Certainly, there were strong performances and eponymous Dan-dare lunges, but in a season where Ricciardo's predicted title assault was derailed by car pace and unreliability, he also struggled to match his team-mate when things were equal. The Aussie's residual class still shone through in 2017, but it was a disappointing year by any measure.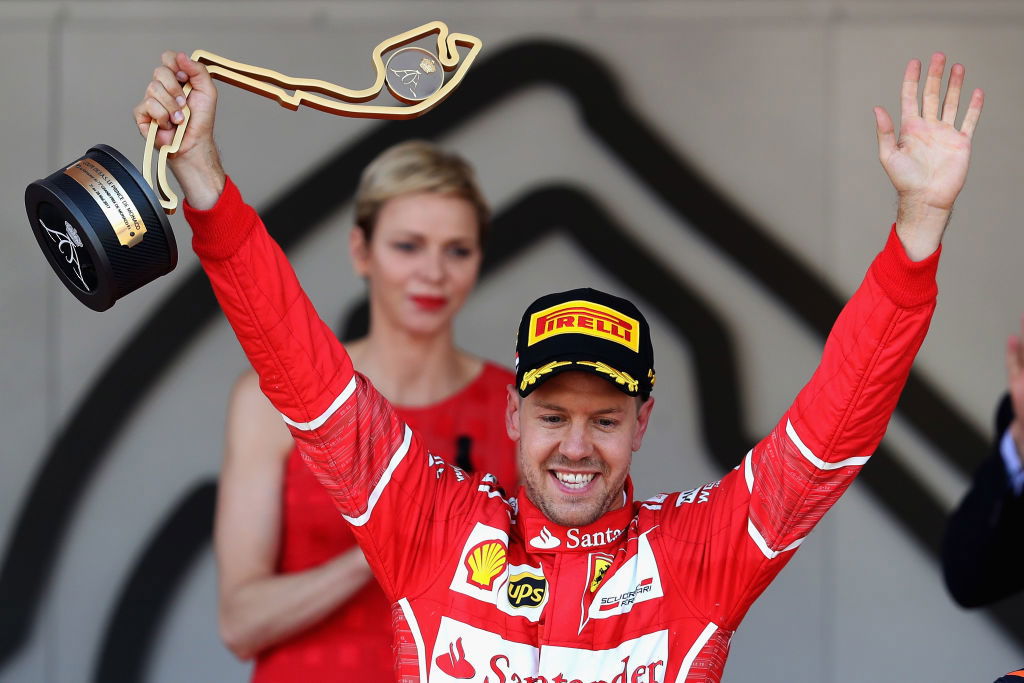 #4 - Sebastian Vettel
Beat team-mate in qualifying: 15/19
Beat team-mate in race: 14/16
Laps spent ahead of team-mate: 702/962
Qualifying margin: -0.28
Vettel showed his class in 2017. Stellar qualifying laps, formidable race pace and decisive overtaking manoeuvres catapulted the German into his first title assault in red overalls. An accomplished batch of victories and impressive recovery drives in Shanghai and Montreal kept Vettel's nose ahead in the championship.
2017's title assault looked to further integrate Vettel into his relatively new home, and for much of the season he looked to be leading Ferrari from the helm. But for an inexcusable moment of madness in Baku and a misjudged start in Singapore, Ferrari's main man could have taken the title fight to the final round. However whilst Vettel excellently showcased his considered and cerebral approach, his campaign was one of relentlessness; there were few moments of true brilliance. His title nemesis on the other hand…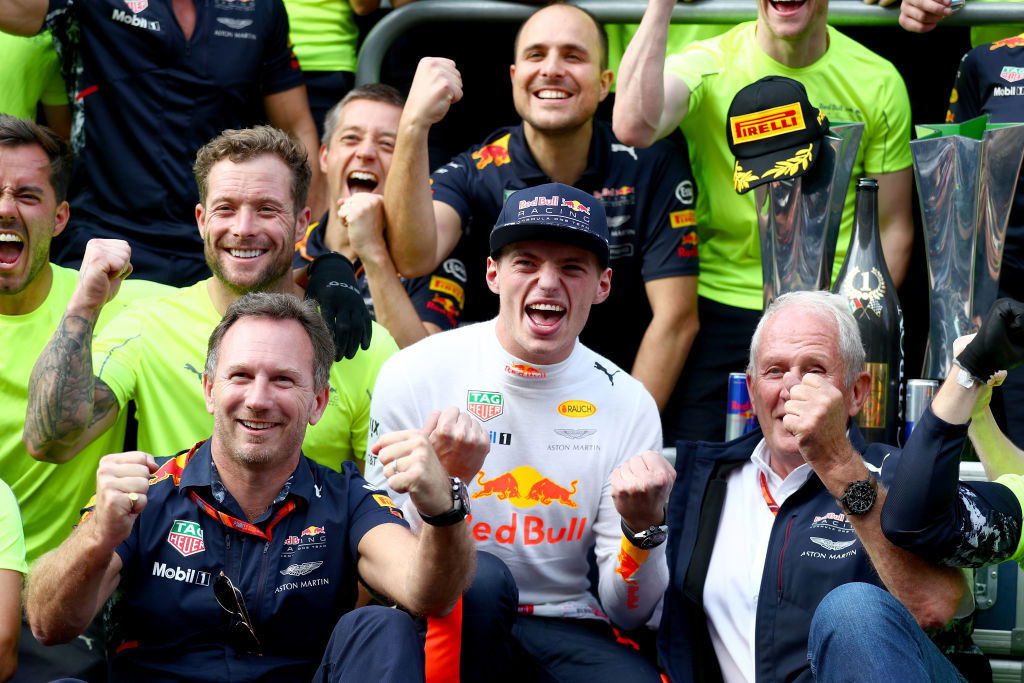 #3 - Max Verstappen
Beat team-mate in qualifying: 13/20 
Beat team-mate in race: 5/7 
Laps spent ahead of team-mate: 371/527 
Qualifying margin: -0.31
Verstappen's fable is already completely unprecedented, however, in 2017 F1's prodigy went to new heights. For much of the season, the Dutchman didn't look so much like a star in the making, but a star that had very much arrived.
Having left his teens behind him, Max would collect a superb pair of victories in Malaysia and Mexico and would spend the entire season wringing the neck of his Red Bull. His racecraft was always superb, but in 2017 Verstappen expanded his arsenal to markedly eclipse his team-mate in qualifying. There were ragged-edges – he eliminated Ricciardo and Hungary and suffered a clumsy tangle with Massa in Monza – but for the most part, the 20-year-old looked nothing less than a man who will inevitably be fighting for a championship soon.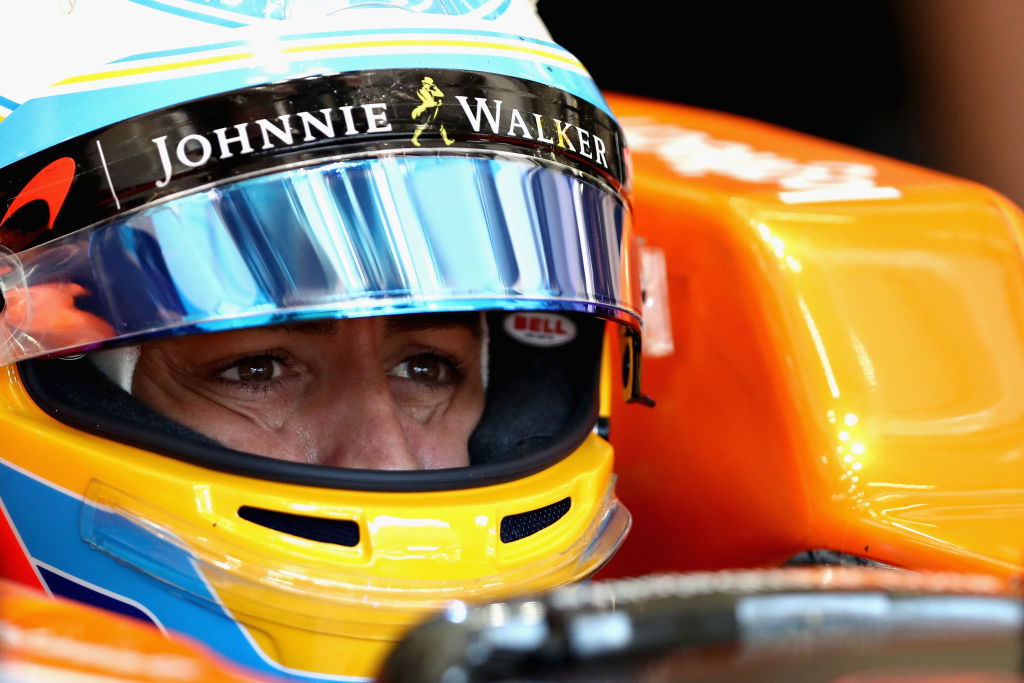 #2 - Fernando Alonso
Beat team-mate in qualifying: 15/18
Beat team-mate in race: 5/7
Laps spent ahead of team-mate: 475/639
Qualifying margin: -0.26
Alonso's self-promotional ethos served him well in 2017: it fanned his inner fire in spite of Honda's ongoing travails, saw him excel on a cameo showing at the Indy 500 and overall resulted in the Spaniard's finest season in five years
Despite his MCL32 being chronically unreliable and virulently underpowered, he did not struggle to impress the paddock thanks to a steady supply of banzai qualifying laps and his iconically tenacious brand of racecraft. It was a typically formidable campaign but one with a renewed vigour and electricity. It is encumbered on Renault, and on F1, to provide such a mighty driver with a more competitive package for 2018. Alonso might have been the quickest man out there this season, but we wouldn't have known.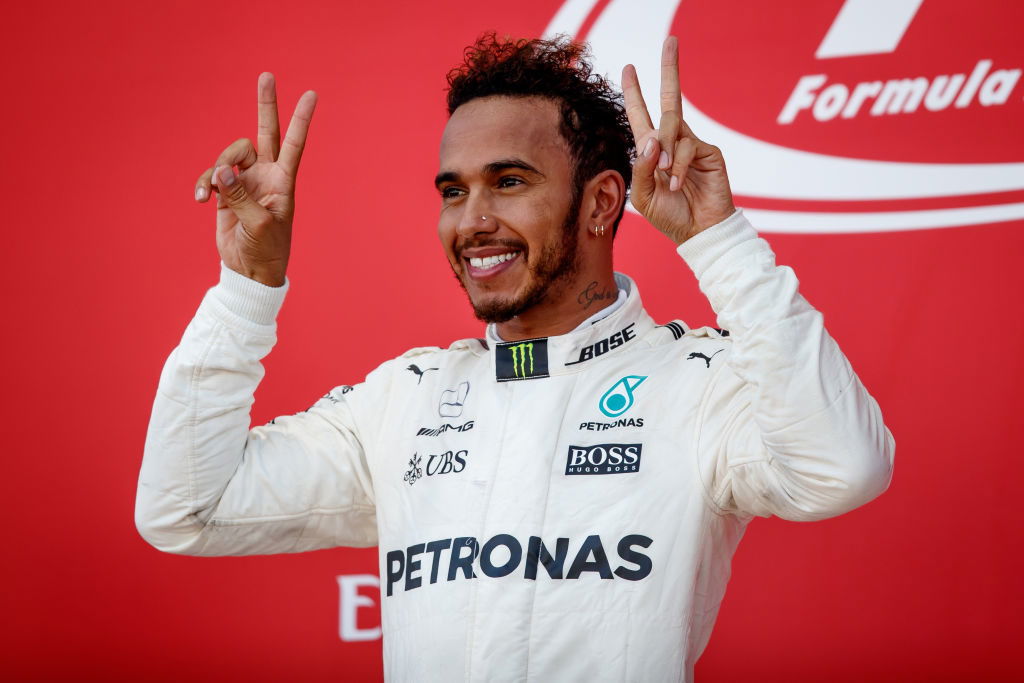 #1 - Lewis Hamilton
Beat team-mate in qualifying: 13/19 
Beat team-mate in race: 11/19 
Laps spent ahead of team-mate: 676/1167 
Qualifying margin: -0.28
Hamilton by no means enjoyed a perfect season in 2017, however bald patches in Sochi and Monaco, and a mistake in qualifying in Interlagos cannot deny the irrefutable brilliance that garnished his performances throughout the season. In qualifying in 2017 Hamilton was truly peerless; pole laps in Silverstone, Spa and in the pouring rain in Monza are surely among the finest of his record-breaking tally.
His racecraft was also outstanding: a thirty-lap stint on soft rubber in Barcelona in which he passed the medium-shod Vettel should not have been possible. His run of demolition in the wake of the summer-break was arguably a rendering of one of the most complete and invincible drivers the sport has ever seen. Fans and pundits may feel more comfortable admitting it once Lewis retires, but the Brit is clearly heading for legendary status.
---