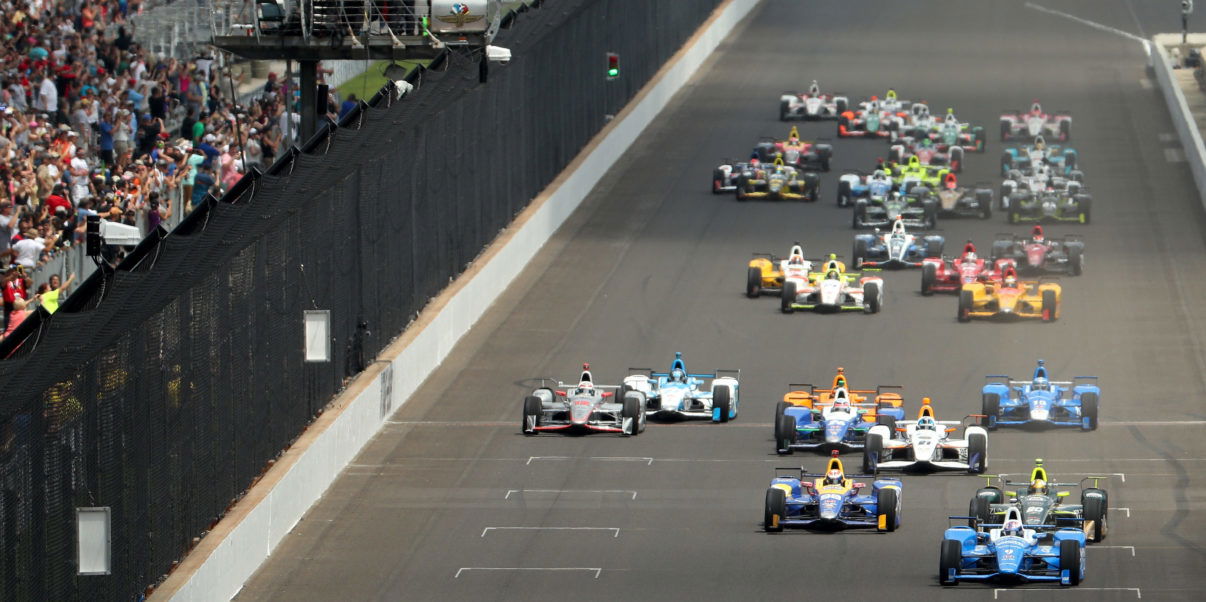 IndyCar's 2017 Season Driver Rankings
The 2017 IndyCar season continued the series' upwards surge of momentum it has been experiencing for the last couple of seasons. With seven different winners in the first seven races and 10 different drivers taking to the top step of the podium over 16 races, the final season of the manufacturer-specific aero kit era was certainly its most competitive; as Honda finally brought the fight to Chevrolet on a more consistent basis. Despite the charge, Chevy-powered Team Penske still swept four of the top five positions in the championship.
With six different teams getting into victory lane this year; nearly every team on the grid could compete with the big teams on any given day. Among drivers, several young American drivers firmly established themselves in the field as some of the old guard of IndyCar for the last decade plus, started to move aside.
So let's look back and rank 2017's IndyCar drivers.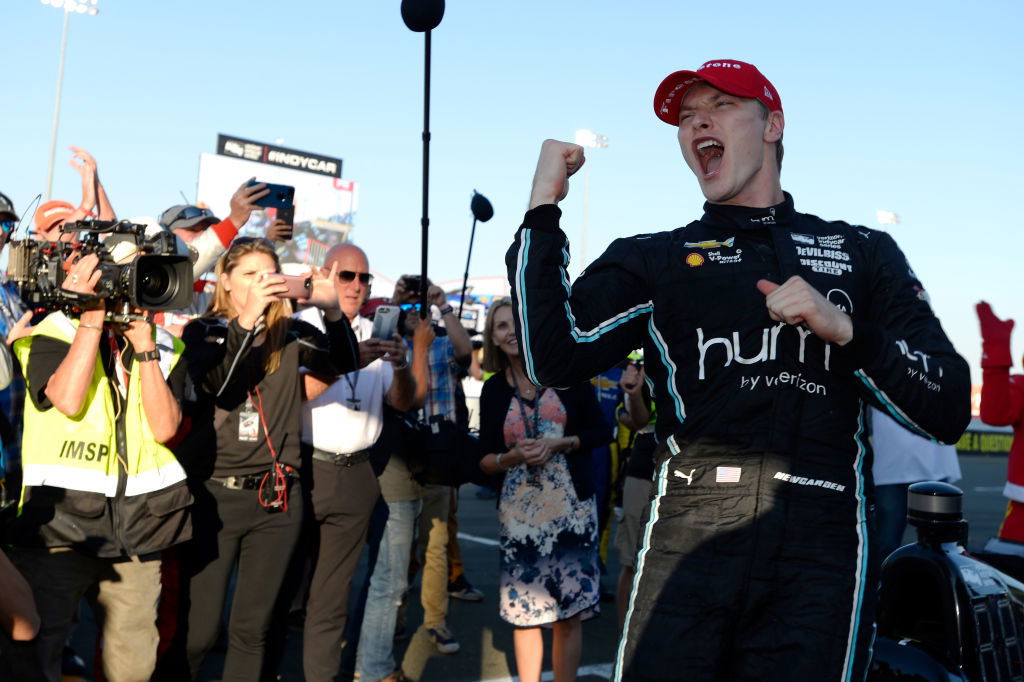 #1: Josef Newgarden (1st, 642 points)
Josef Newgarden's first season driving for Roger Penske's team came with huge expectations both from the team and fans alike – and the young Tennessee native delivered instantly with four wins and 10 top-five finishes to clinch his first IndyCar Series championship.
With his magnetic personality, IndyCar could have the American superstar it's been waiting for to help propel it back to the glory days of American open-wheel racing once again; all Newgarden needs is the green light.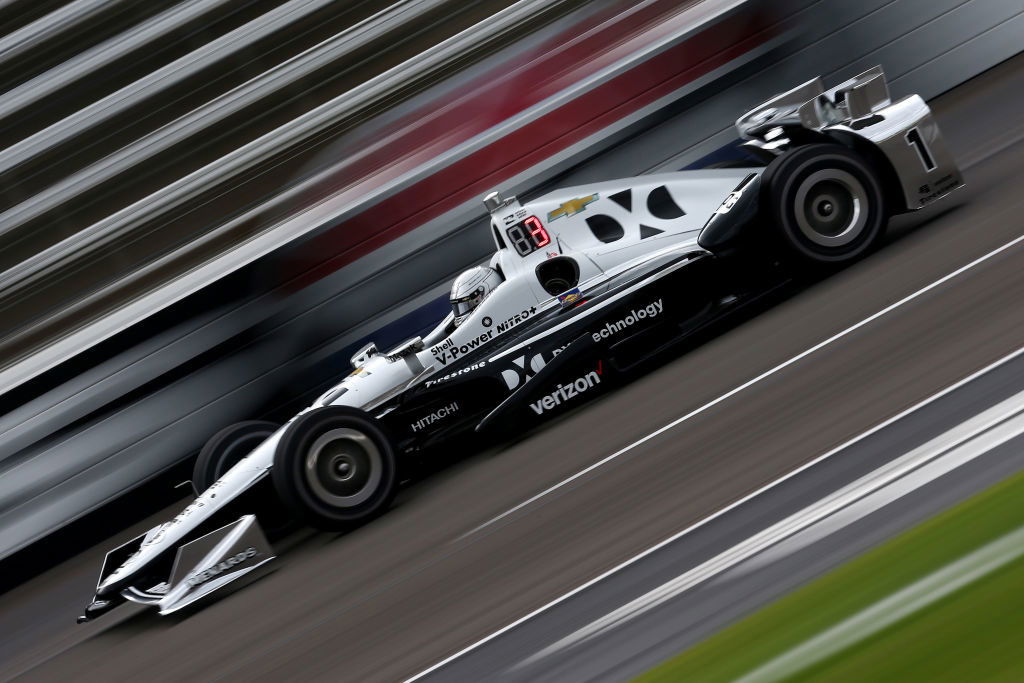 #2: Simon Pagenaud (2nd, 629 points)
Simon Pagenaud's defence of his 2016 IndyCar title was as near-perfect as one could expect – apart from the fact he didn't defend his crown. He won his first oval race at Phoenix, along with the double-points finale at Sonoma. He had a 100% finishing record and 13 top-five results in a remarkably consistent season – although in the end it wasn't enough to fend off new Penske team-mate Newgarden.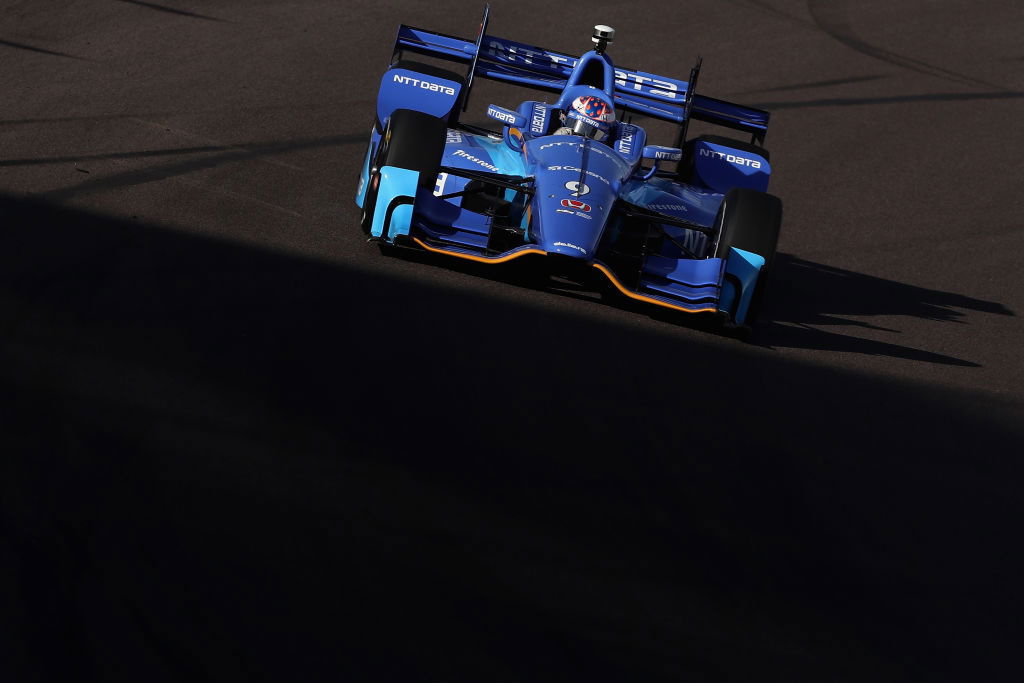 #3: Scott Dixon (3rd, 621 points)
Despite his Chip Ganassi Racing Indycar no longer sporting the iconic colours of sponsor Target for the first time in two decades, "The Iceman" was back on form after a rather quiet and mistake-filled 2016 campaign. His spectacular 232 MPH+ pole run for the Indianapolis 500 and win at Road America were supplemented by Dixon finishing in the top-10 at every race – apart from the Indy 500 itself. His spectacular airborne accident in the Indy 500 was one he was lucky to walk away from, but in the end it cost him a fifth IndyCar championship.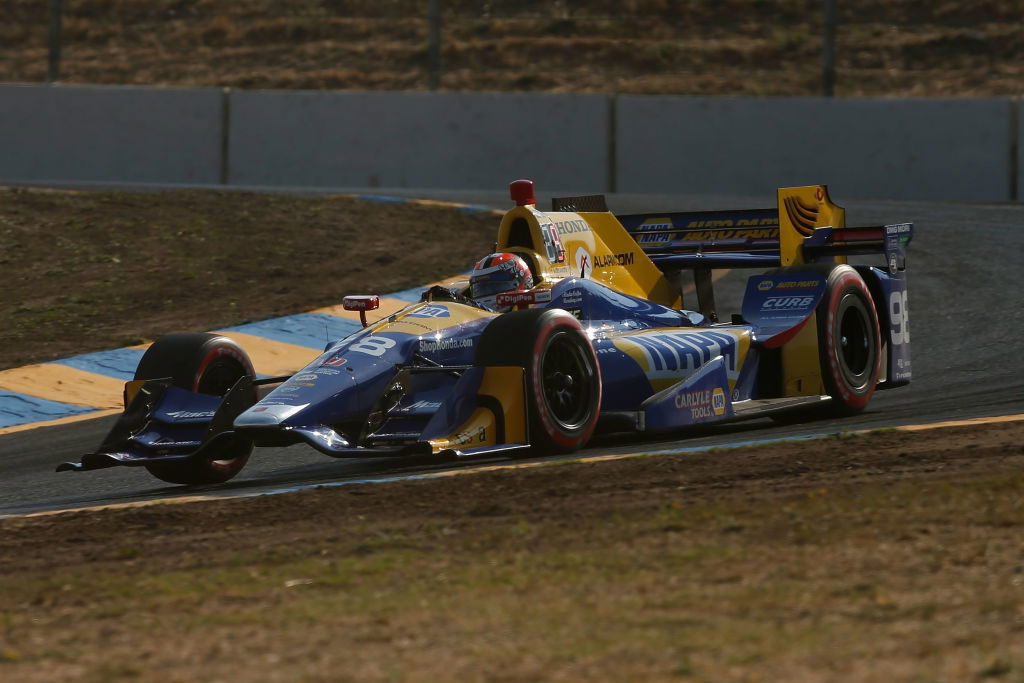 #4: Alexander Rossi (7th, 494 points)
The winner of the 100th Indianapolis 500 proved to all this season that his miraculous fuel-mileage victory was no fluke in a sophomore season that saw him claim a win at Watkins Glen, and undoubtedly becoming the lead driver at Andretti Autosport as he outscored his nearest team-mate by over fifty points. He could have won at Long Beach before his Honda engine let go, and at Pocono he was denied a victory because of a faulty fuel mixture knob. If Andretti Autosport can figure out the new universal aero kit quickly enough, Rossi could be a serious title contender next season.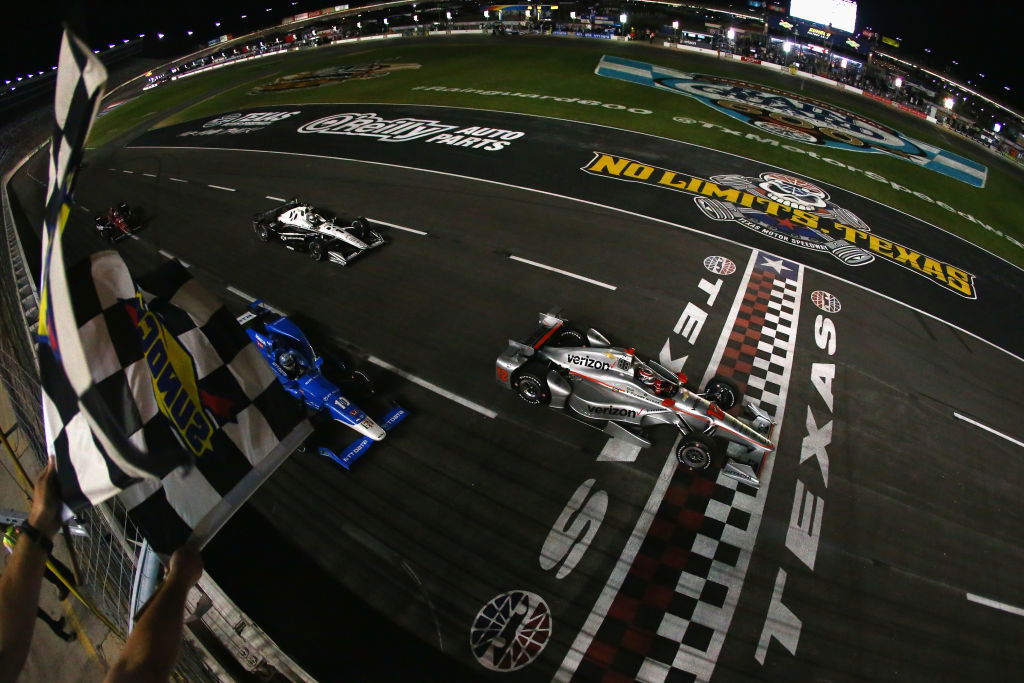 #5: Will Power (5th, 562 points)
Will Power was as quick as ever during the 2017 season, with three wins and six pole positions, although bad luck cost him a serious run at the championship. A puncture and then a fuel issue cost him a shot at the win in St Petersburg, with another puncture at Barber Motorsports Park costing him the win again. Retirements at the Indy 500, Toronto, and Gateway Motorsports Park only added to his woes. Although perhaps with a bit more luck, the Australian could add to his trophy case, he certainly still has the raw speed to compete for championships.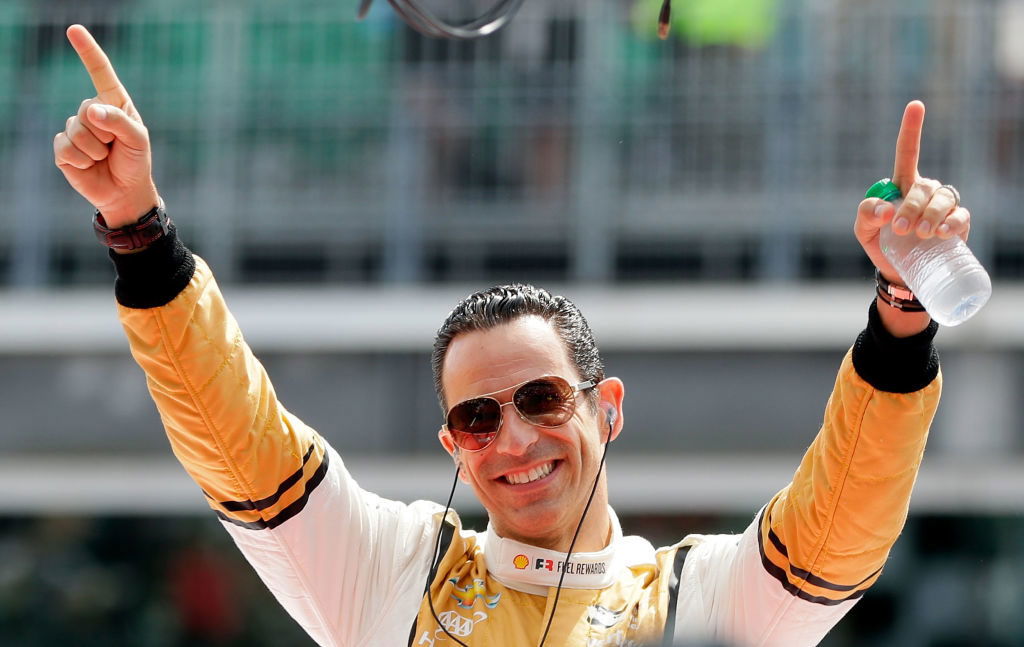 #6: Helio Castroneves (4th, 598 points)
In his 20th season in the IndyCar Series, Helio Castroneves proved that he still belongs in IndyCar, even if The Captain has now moved him to the new Acura DPi programme in IMSA for 2018. His win at Iowa Speedway was his first for over three years, and he still had a slim shot at the title heading to the final round. His second-place finish at the Indy 500 was his fourth time finishing as runner-up, but with Penske running him at Indy only in 2018, he still has at least one more chance to win his fourth Indianapolis 500 before his great career comes to a close.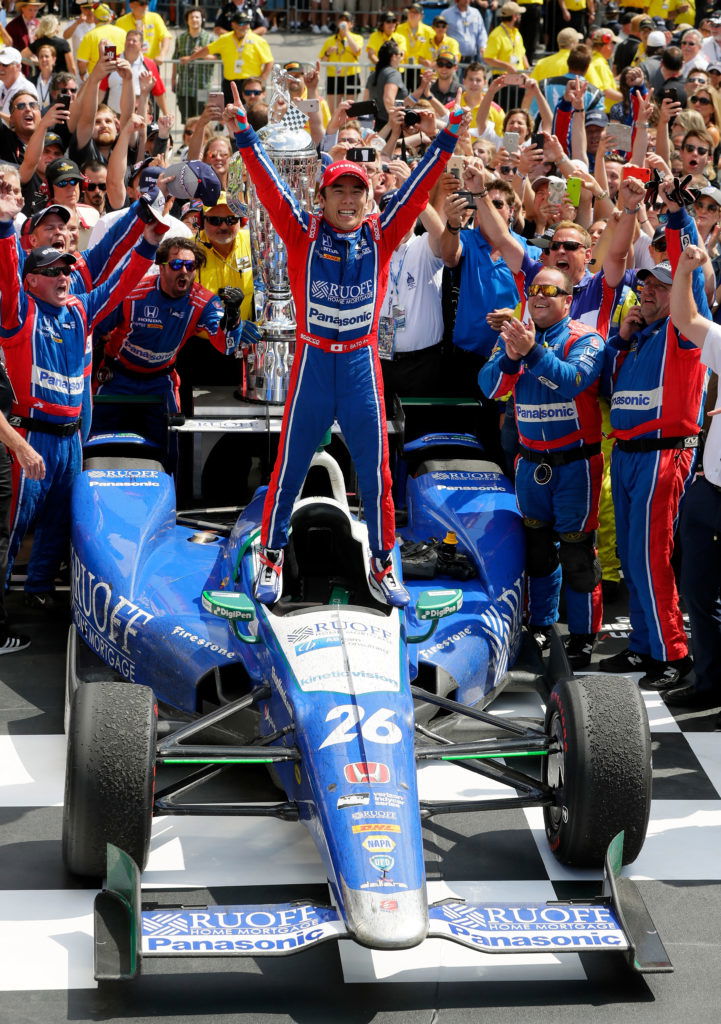 #7: Takuma Sato (8th, 441 points)
No attack, no chance. Takuma Sato's entire top-level racing career can be summed up by his own motto, be it when he got his first Formula One podium at the US Grand Prix in 2004, or when he crashed attempting to win the Indianapolis 500 on the last lap in 2012. His victory at the 2017 Indy 500 revitalised a career that had been defined more often by him sticking it in the wall rather than winning. His 2017 season was not without fault, for example his accident with Scott Dixon in the final laps of the Texas race costing him at least a podium – but with a career-high finish of eighth in the points standings and a move to Rahal Letterman Lanigan Racing's second car for 2018, the future is looking brighter than ever for the now 40-year-old veteran.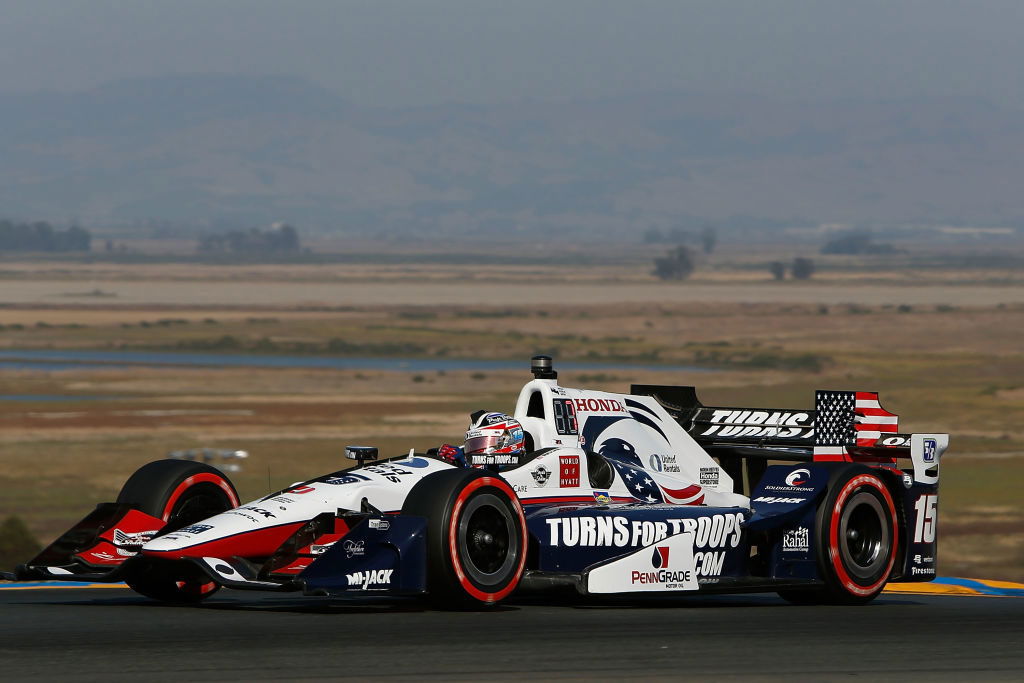 #8: Graham Rahal (6th, 522 points)
While Graham Rahal's season may have gotten off to an inauspicious start with only two top-10 results in the first six races, his magnificent clean sweep of both race victories at the Dual in Detroit completely turned his season around. After those victories, he only finished outside the top-10 once in the remainder of the season. With the addition of a full-time second car to RLL's line-up in Takuma Sato for next season which is sure to help the team tackle the new universal kits, expect Rahal to be one of those in the fight for the title at the end of next year.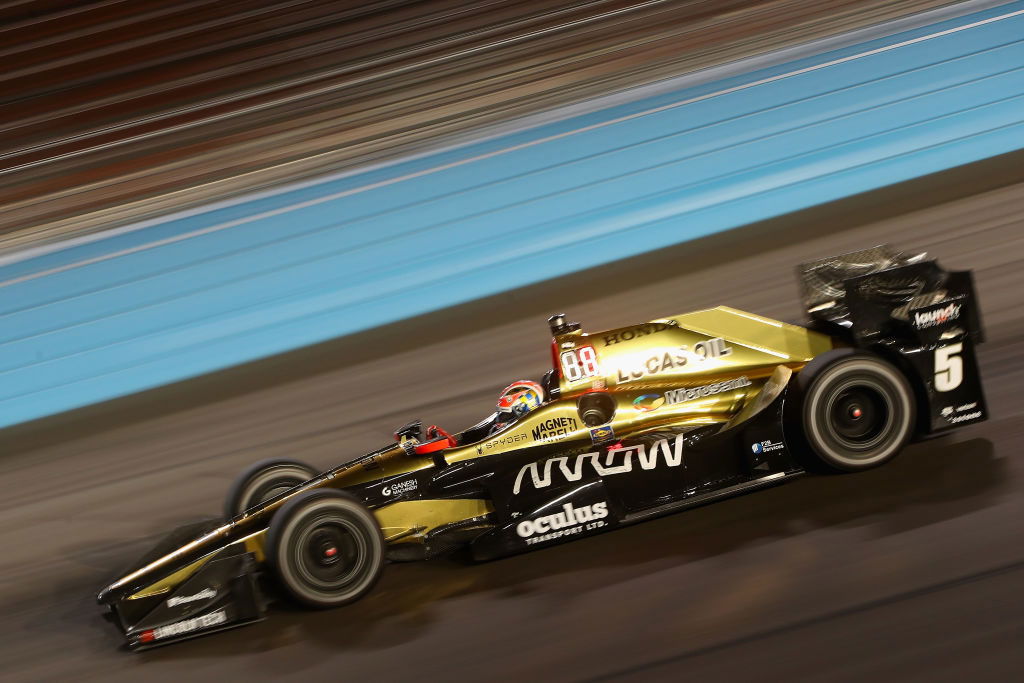 #9: James Hinchcliffe (13th, 376 points)
James Hinchcliffe's final position in the points standing undermines what has been a year of solid progress for The Mayor of Hinchtown. He would have won in St. Pete if not for a caution coming at the wrong time, and his dominant victory at Long Beach seemed to set Hinchcliffe up to be a serious contender.
While he would achieve two more rostrum finishes throughout the season at Detroit race one and Toronto, a total of 6 DNFs, including non-finishes both double points races perhaps paints an unfair picture of what was a good year for Hinchcliffe.
With a permanent team-mate in the form of fellow Canadian Robert Wickens joining him at Schmidt Peterson Motorsports for the 2018 season, expect The Mayor to take office a bit more permanently among IndyCar's elite.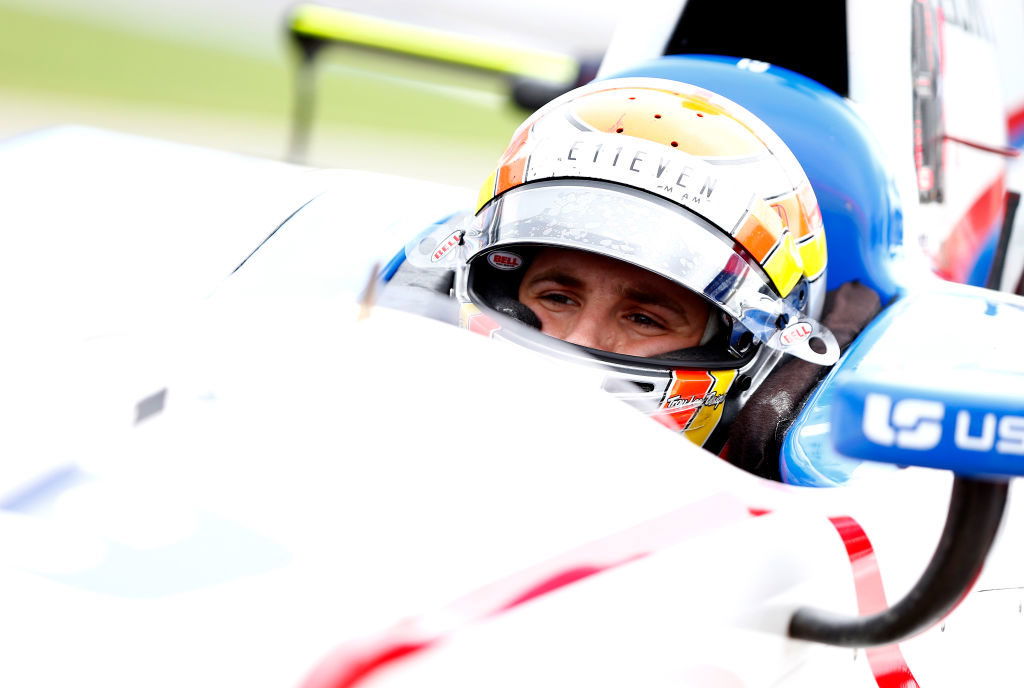 #10: Ed Jones (14th, 354 points)
What Ed Jones achieved in his rookie season cannot be understated; several top-10 finishes alongside an incredible third-place finish at the Indy 500 in his first attempt quickly established him as a talent for the future. Chip Ganassi signing him to replace Tony Kanaan for the 2018 season is proof that Jones is the real deal, and with both Scott Dixon as his teammate and Dario Franchitti working as a driver coach at Ganassi, Jones has the opportunity to surprise a few people next season.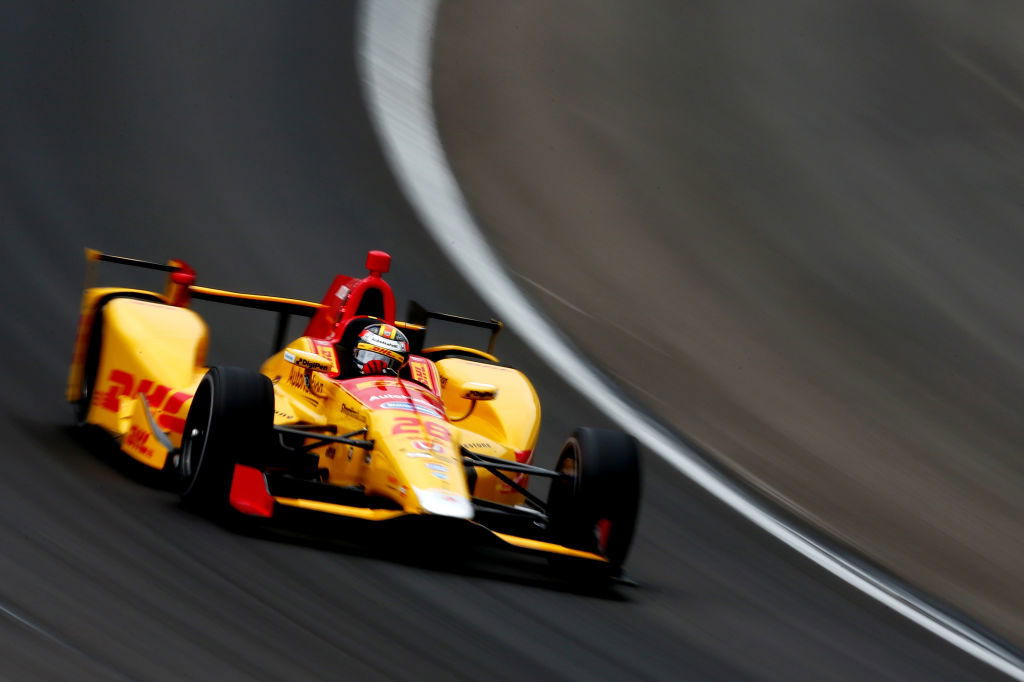 #11: Ryan Hunter-Reay (9th, 421 points)
Despite achieving three podium finishes, 2017 was a rather underwhelming year for the 2012 series champion and 2014 Indy 500 winner. While he did suffer engine failures when running well at Indy and Long Beach, the rest of his season was nothing to write home about compared to his past high levels of performance. Hunter-Reay finishing behind both Andretti team-mates Alexander Rossi and Takuma Sato in the overall points standings is simply not good enough. If he wants to prove he is still the driver he was just a few years ago.
Perhaps the shift to the lower-downforce aero kits next season will help re-kindle some of the magic that RHR has lost in the last few years.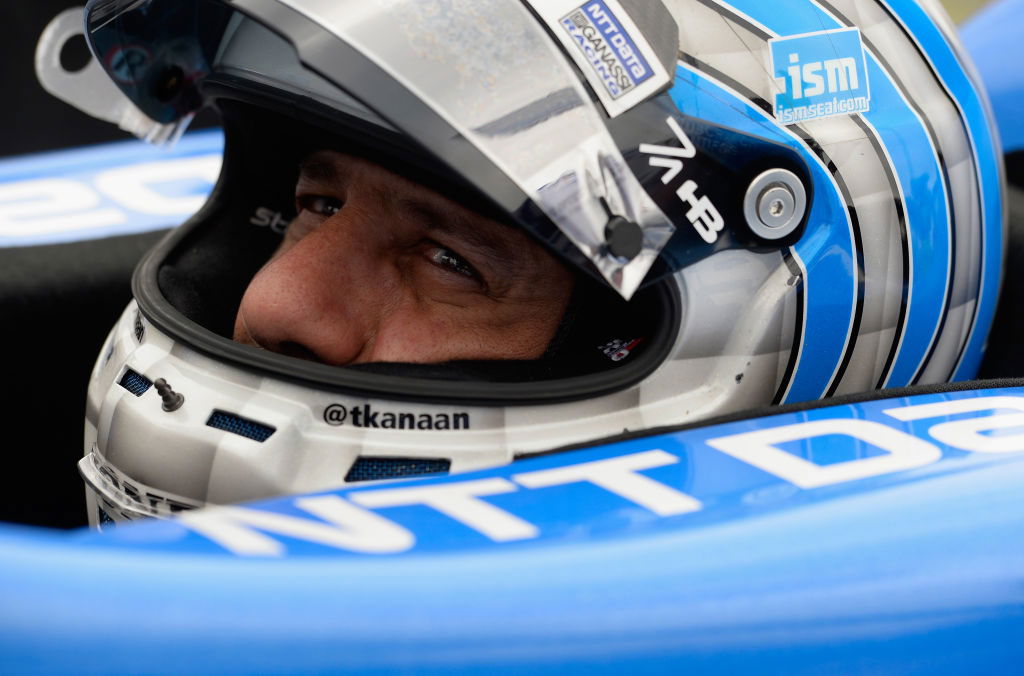 #12: Tony Kanaan (10th, 403 points)
Tony Kanaan achieved a solitary podium finish in 2017, managing to avoid the 11-car wreck he in part caused at Texas Motor Speedway. Apart from the Texas result and two fifth-place finishes at Pocono and the Indy 500, Kanaan's season was a largely underwhelming one, only just finishing ahead of his inexperienced team-mate Max Chilton in the final standings. At 42, while some of the raw pace may have gone, his talents may still be of use to AJ Foyt Racing next year as they try and re-build their squad again.
#13: Spencer Pigot (20th, 218 points)
As the road course driver for Ed Carpenter Racing, effective rookie Spencer Pigot did an outstanding job with the machinery to hand. At the season-opener, he made some awesome passes moving his way up from 13th to fifth in 20 laps before his brakes exploded during his first stop. He did a good job in securing Juncos Racing a finish in their first ever Indy 500, and his ninth at the Grand Prix of Indy despite getting a pit road speeding penalty was another great drive from the young Californian, who earned his seat in the full-time #21 car next year, where he could be a dark horse for some podium finishes.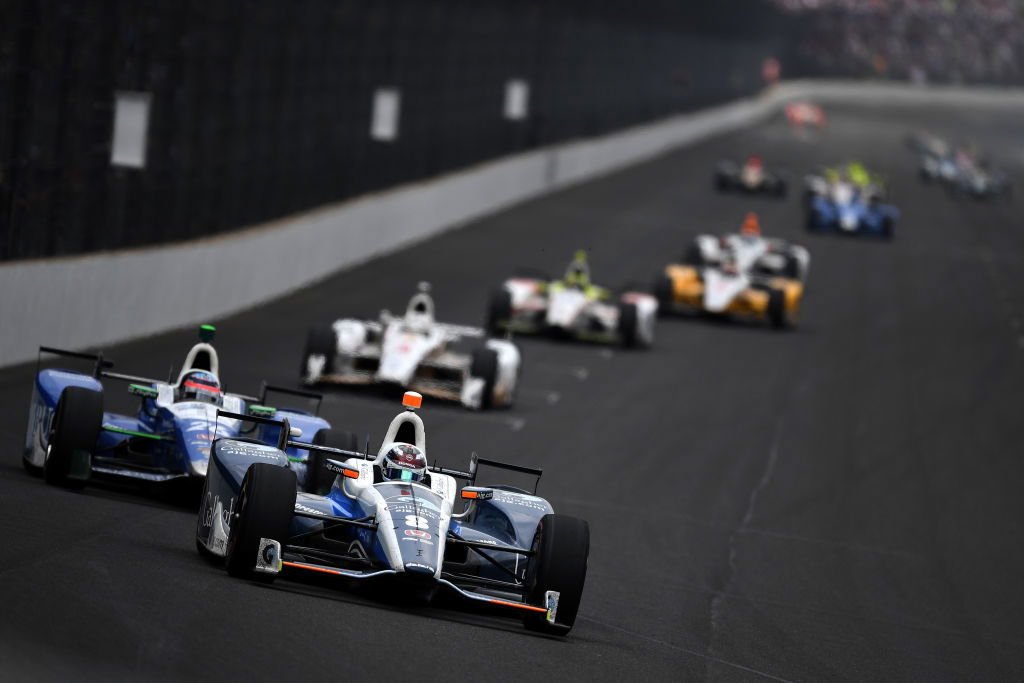 #14: Max Chilton (11th, 396 points)
In 2017, Max Chilton showed a marked improvement from his rookie season as he claimed six top-10 finishes. His performance at the Indy 500 was his stand-out moment of the year as he led 50 laps after several shrewd strategy calls from his team got him up front, eventually finishing fourth. With Chip Ganassi downsizing his operation from four cars to two and cutting Chilton in the process, his move to brand-new team Carlin for 2018 alongside Charlie Kimball could allow him to shine a little bit brighter than Ganassi would allow.
#15: Marco Andretti (12th, 388 points)
Marco Andretti's first season with Bryan Herta atop the timing stand instead of his father Michael did yield a few positives, such as a fourth in Toronto, although for most of the season the younger Andretti was just missing a little bit compared to his Andretti Autosport team-mates. He will be hoping that his complete switch over to Bryan Herta's outfit inside the Andretti team will give him the confidence he needs to fight further up the grid in 2018.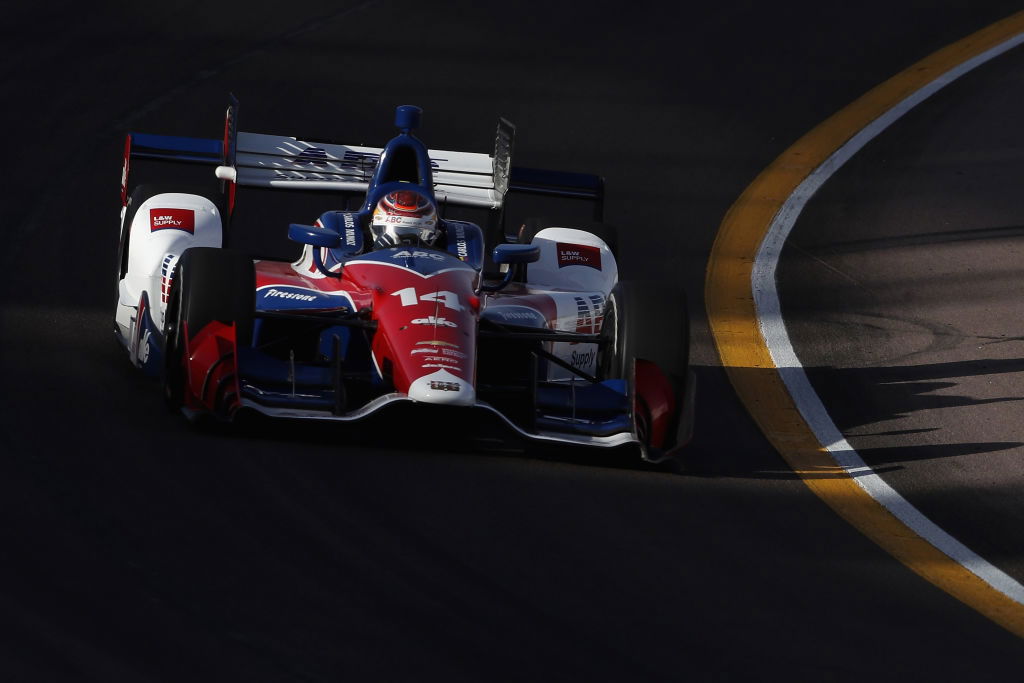 #16: Carlos Munoz (16th, 328 points)
After his move away from being one of the soldiers at the four car Andretti Autosport team to lead driver at the smaller AJ Foyt Racing, expectations were high for the two-time Indy 500 runner-up. Unfortunately, the largely restructured Foyt team struggled for pace and left Carlos picking up scraps. He did as good a job as you could expect someone in such a poor car to do, gathering up six top-10 finishes, but it didn't stop AJ Foyt rather unfairly releasing him after only a season. As he has little backing, it's most likely that Munoz will be driving in IMSA next season, which is a damn shame for a driver of his talents.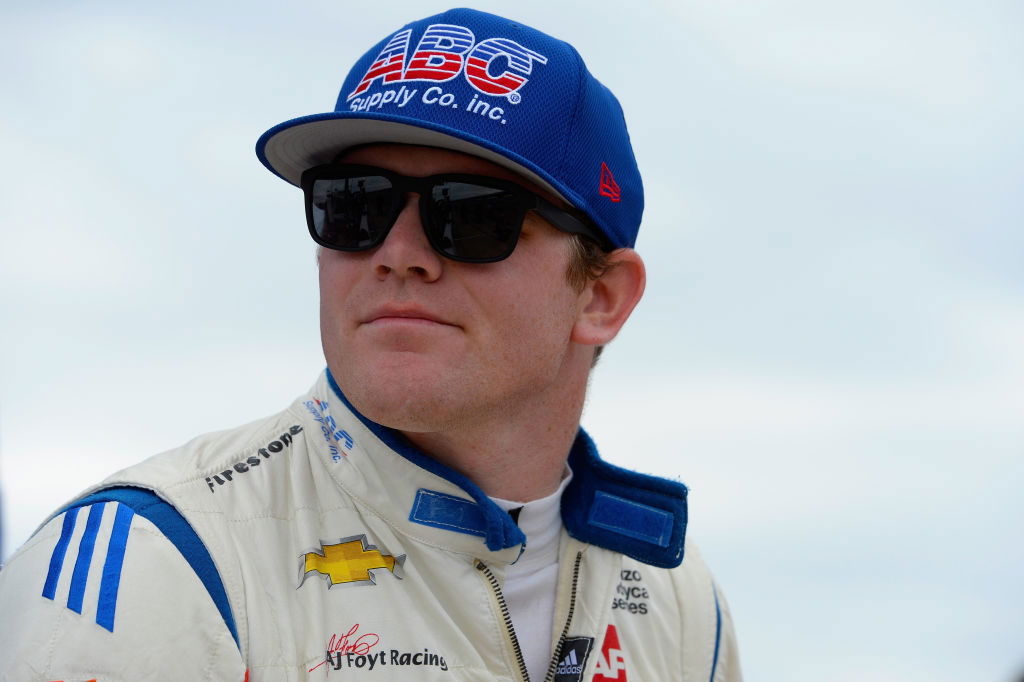 #17: Conor Daly (18th, 305 points)
After a great rookie season with Dale Coyne Racing in 2016, Conor Daly's move to AJ Foyt Racing after Sebastien Bourdais took his place at Coyne seemed like a second chance. He made a slow start to the season, but as he gelled with his new engineer towards the end of the year his talent began to shine through with several top tens and a battling drive to fifth at Gateway Motorsports Park. Despite his and the team's clear progress, he was kicked out by Foyt along with Munoz, the blame for the poor season unfairly being put on both. He has been rumoured to be in contention for a return to Coyne or the road-course only drive with Ed Carpenter Racing, but if he doesn't get picked for either opening his great potential may need to go to IMSA for the time being.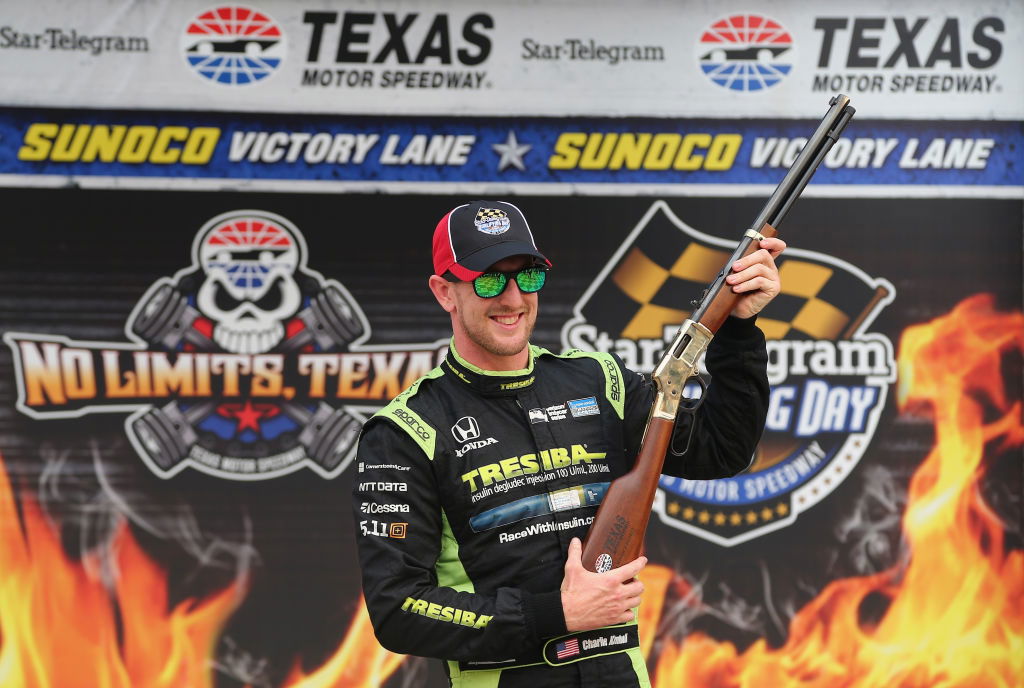 #18: Charlie Kimball (17th, 327 points)
Somewhat surprisingly, Charlie Kimball had a rather poor season at Ganassi, finishing 17th in the points between the two Foyt drivers. His only highlight of the season was a track record pole at Texas Motor Speedway, but mechanical problems in the race put pay to any potential good result. He achieved five top-10 results, but with a best finish of seventh and poor results across the board, maybe the move to Carlin next season could give Kimball a new lease on life and a return to form.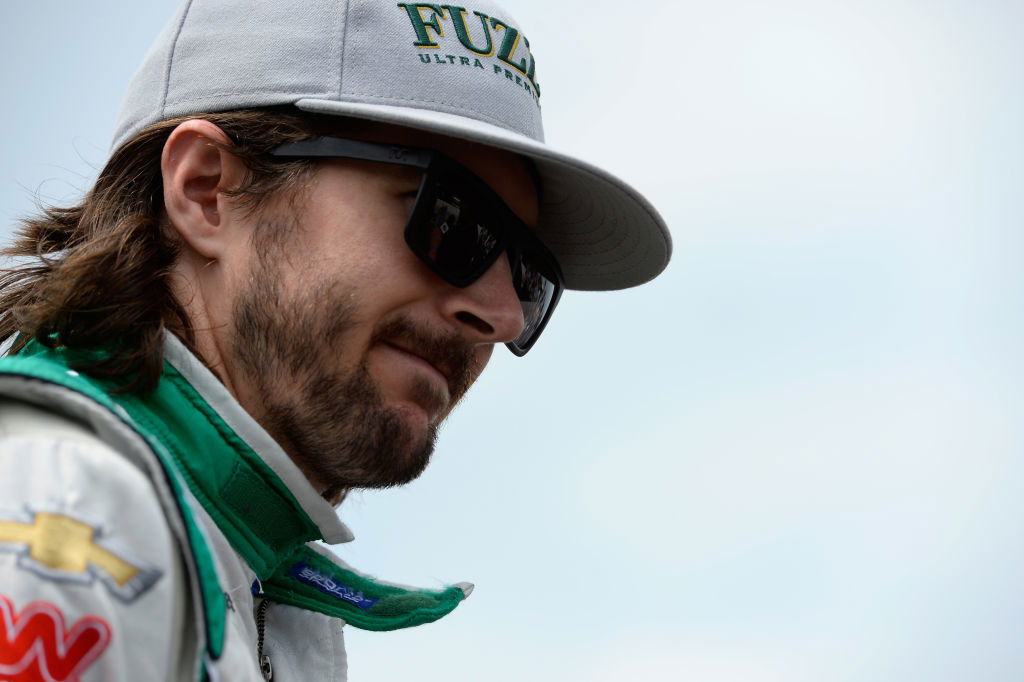 #19: JR Hildebrand (15th, 347 points)
It was a difficult return to the IndyCar Series for JR Hildebrand, as he struggled for most of the season in his #21 Ed Carpenter Racing machine. He had a few highlights, such as podiums at Phoenix and Iowa and qualifying sixth for the Indy 500, although apart from those podiums he would not achieve another top-10 result for the entire season, and was dropped in favour of Spencer Pigot for the 2018 season.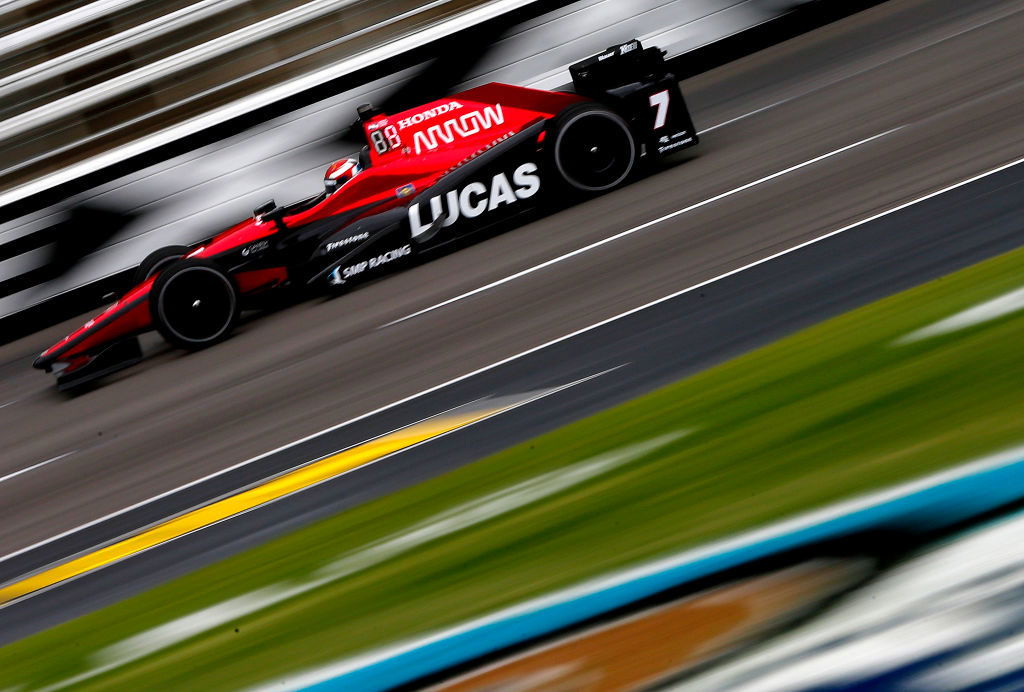 #20 Mikhail Aleshin (19th, 237 points)
Coming off a strong end to the 2016 season, hopes were high that Mikhail Aleshin would push forward into 2017 and start matching his team-mate James Hinchcliffe. Instead, a string of poor performances, causing two big multi-car wrecks at Phoenix and Texas and wrecking his own car at Iowa led to "The Mad Russian" being replaced by Sebastian Saavedra in Toronto and eventually him being released from his contract at Schmidt Peterson Motorsports after the Mid-Ohio race. He showed flashes of talent and pace, but his IndyCar career is now all but dead and he will be fronting SMP Racing's LMP1 Privateer programme next season in the WEC.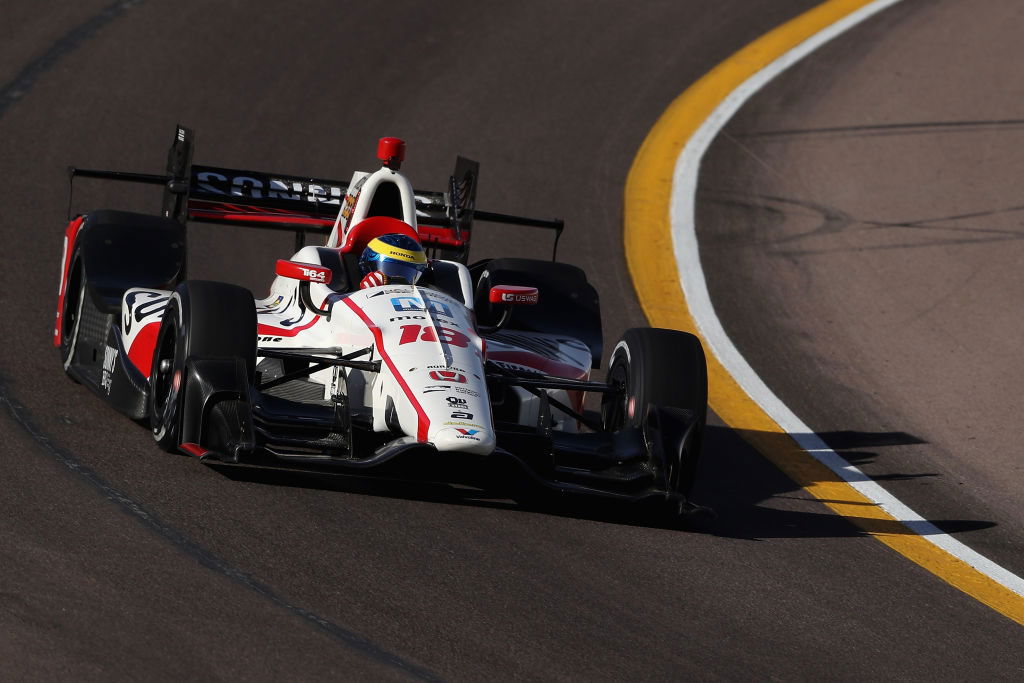 Special Mention: Sebastien Bourdais
After two rounds of the 2017 championship, Bourdais was the clear points leader after a spectacular win from the back of the pack in St Pete and a second place finish at Long Beach. Retirements at Phoenix and the Indy GP had slowed his championship momentum somewhat, but after setting the first 231 MPH lap of the month during Saturday qualifying for the Indy 500, he was suddenly back in the fight. Until he hit the wall at 227 MPH in turn two and broke his pelvis. It was a spectacular hit, but his recovery was even more spectacular. After 72 days he returned to the track to test at Mid-Ohio. He would then go on to finish in the top ten at Gateway and Sonoma, only missing out at Watkins Glen due to Josef Newgarden clobbering the pit exit wall ahead of him. Bourdais will be a serious title challenger in 2018, especially if his engineer Craig Hampson and the Dale Coyne team can figure out the brand new aero kits.
---