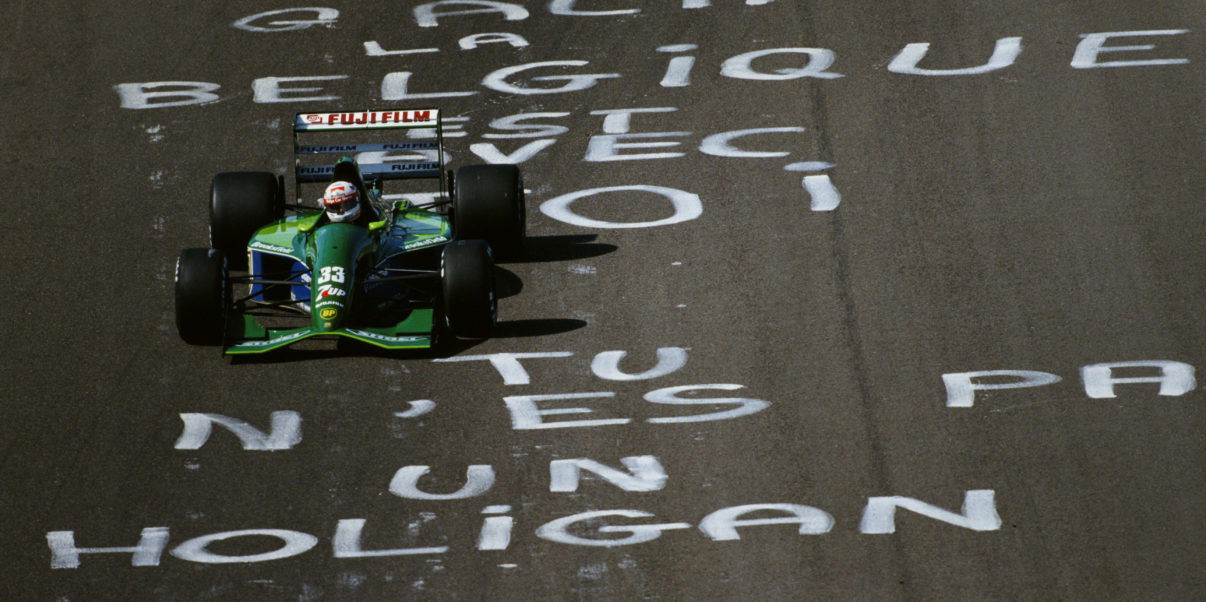 Nostalgia: Michael Schumacher's F1 debut 25 years on
The 1991 Belgian Grand Prix saw 34 drivers enter the race weekend in the hope of making the grid for Sunday's race at the legendary Spa-Francorchamps circuit. On that particular weekend, Formula One welcomed its latest addition to the party, a German, driving for the new Jordan team. His name: Michael Schumacher. 25 years on from the seven-times world champions debut, Hamilton Lyndon-Griffiths reflects on Schumacher's first race weekend as an F1 driver and the legacy he has left the sport 25 years later.
25th August 1991 and the 11th round of that year's Formula One world championship brought the circus to one of the greatest, if not the greatest, tracks in the world, Spa-Francorchamps.
The 1991 layout was a slightly different prospect 25 years ago, but it still gave the ultimate driving experience through all its twists, turns and long straights.
One of the 19 teams entering the weekend were the new Jordan team, fronted by former Irish racer Eddie Jordan. Jordan had endured a fantastic inaugural season in F1, they had already picked up 13 points and lay a competitive fifth in the constructors' championship.
However, entering the Belgian Grand Prix weekend the Silverstone-based outfit had been fighting issues off the circuit.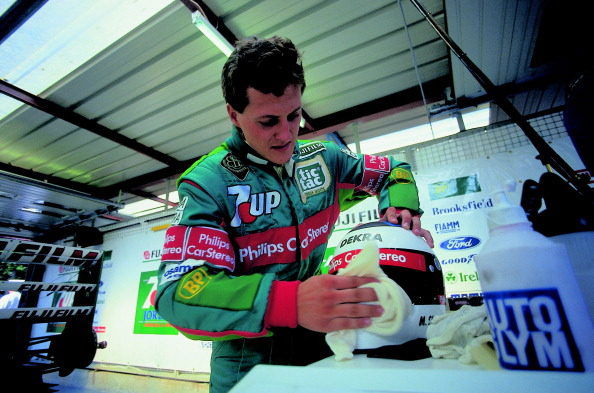 Belgian/French driver Bertrand Gachot had been driving for Jordan for all of 1991, picking up his and the teams first fastest lap at the previous round in Hungary. However, shortly afterwards he was handed a two-month prison sentence for assaulting a London taxi driver. This left Jordan having to look for a temporary replacement.
They had been keeping a close eye on the sportscar scene and in-particular were impressed by a 22-year-old German driver, who was competing for the Sauber-Mercedes outfit that featured future F1 driver Karl Wendlinger.
The driver in question went by the name of Michael Schumacher. Schumacher had a decent background in Motorsport, he had risen up the ranks in Germany, winning German F3 series in 1989 along with the famous Macau Grand Prix.
Eddie Jordan handed Schumacher a test at Silverstone and immediately he impressed, showing off his skills and quickly settling into the car. In an interview years later, Schumacher said when he first drove an F1 car he first reaction was: "That's too much power for me."
He was offered a chance to drive at Spa by Jordan, although Schumacher had never driven at the circuit.
Famously Jordan asked Schumacher's manager Willi Weber if Michael knew the Spa track; Weber assured Jordan he knew it well. However, it turned out Schumacher had only visited Spa as a spectator, nevertheless, he had managed to land the drive and would become the newest Formula One driver on the grid.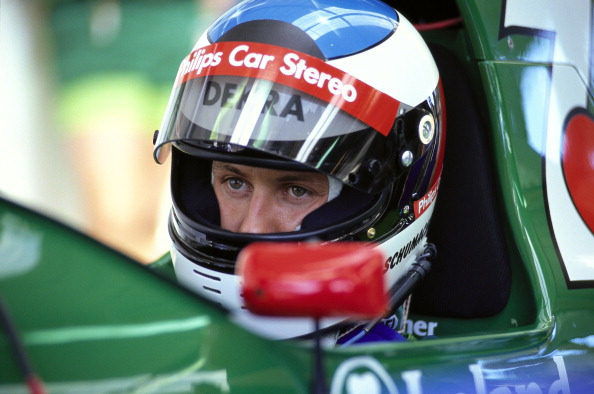 During the start of the weekend, Schumacher took a fold-up bike around the track to try and learn all the corners and braking zones before tackling Spa for real.
Schumacher would be partnering veteran Andrea De Cesaris, an Italian driver, who had been racing in F1 since 1980. De Cesaris wasn't exactly the perfect example for Schumacher to look up to, over his career he had earned the nickname "Andrea De Crasheris", due to the number of crashes he had suffered over his career. Despite this, it was expected De Cesaris would easily beat an inexperienced Schumacher.
Qualifying in 1991 was a completely different format to the present; there were two sessions, one on a Friday and the other on the Saturday. The drivers faster time would be taken from one of the two sessions and determine their grid positions for Sunday's race.
Friday ran smoothly for Schumacher, although four seconds off pace setter and reigning world champion Ayrton Senna, he was looking more comfortable in the Jordan 191.
Saturday turned out to be even better. Schumacher found another two seconds, elevating himself up to seventh place on the grid, a phenomenal achievement for a rookie.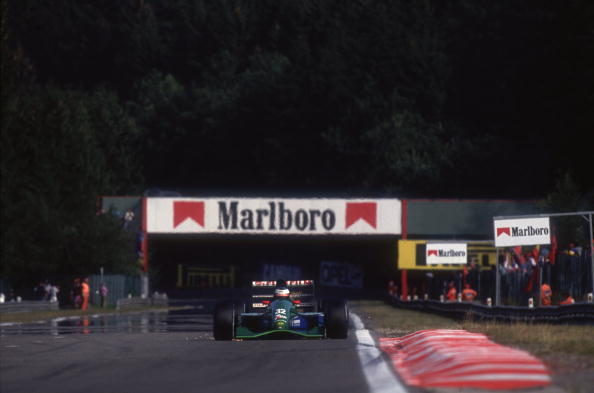 Teammate De Cesaris was four places further back and seven-tenths slower, the entire paddock were gasping at Schumacher's brilliance, a star was well and truly born. Germany had never had a world champion when Schumacher arrived on the scene, they had cracked most other sports, but not Formula One just yet.
The German press went crazy, all of them were talking about Schumacher being the best German driver since the late Stefan Bellof, it was clearly an exiting time for German Motorsport.
Race day dawned, the biggest day of Michael Schumacher's career had arrived. After 18 years of blood, sweat and tears, he had made it to the pinnacle of Motorsport and was looking in good shape for a strong result.
The grid was as follows, Senna on pole, Alain Prost joining his bitter rival on the front row, Nigel Mansell and Gerhard Berger completed row two. Jean Alesi, in the second Ferrari, was fifth, with triple world champion Nelson Piquet in sixth.
Schumacher was seventh ahead of the likes of three of his future teammates, Martin Brundle, Riccardo Patrese and Johnny Herbert. Future challenger Mika Hakkinen was 24th in the Lotus.
The lights went out at the Belgian Grand Prix was underway, Senna held off Prost into turn one to maintain the lead, Mansell and Berger battled for third, but Schumacher had made the best start of them all.
The German flew off the grid to weave passed Piquet and then Alesi, moving up to fifth position by the first corner. On the exit however, Piquet got better traction and re-took Schumacher's place before Eau Rouge.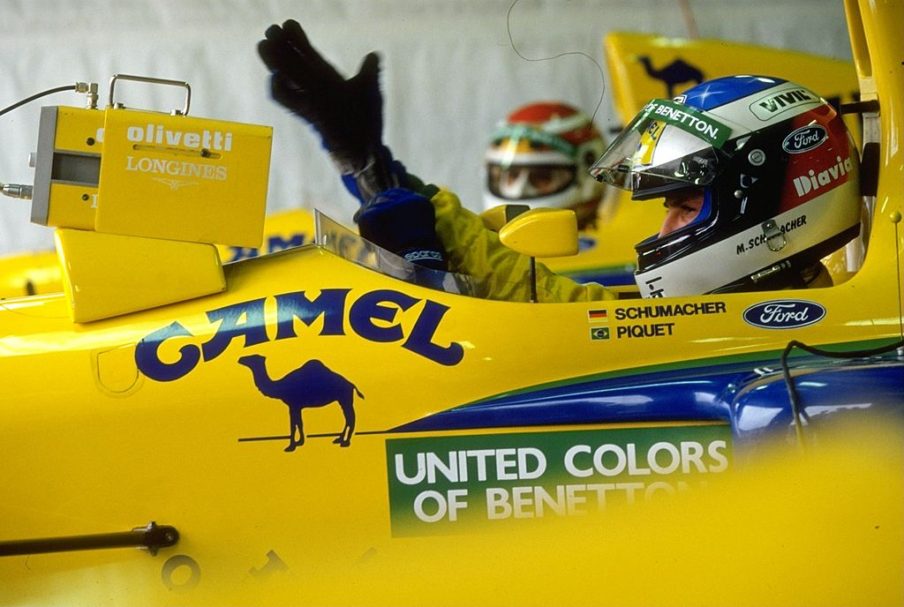 Heading towards arguably the greatest corner in F1 history, Schumacher nailed the throttle, but all of a sudden he could feel something was not right with his Jordan. Several drivers went around Schumacher as they climbed and conquered Eau Rouge.
Going slower and slower, Schumacher pulled over along the Kemmel straight, unbelievably the clutch had failed on the first lap, a cruel way to end a sensational debut behind the wheel of a Formula One car.
While Schumacher was left to ponder on what might have been, Ayrton Senna celebrated another victory in 1991 and his fifth at Spa. Berger completed a McLaren one-two and Nelson Piquet took the final podium spot for Benetton.
It seemed that Schumacher's chance to impress Jordan and the other teams for future opportunities had slipped through his fingers; his F1 dream would likely to have to wait a few more years. Or would it?
Following the conclusion of the Grand Prix, Benetton became increasingly interested in Schumacher after his performance at Spa. They were so interested that they decided to sack driver Roberto Moreno, who had set the fastest lap of the race in Belgium, and offer Schumacher a drive for the rest of the season.
Previously, Jordan had agreed with Schumacher's Mercedes management to keep him in the car for the remainder of 1991.
But Benetton stepped up their interest and even though Jordan took the injunction to court to prevent Michael from driving for the British team, it was no use. The case was lost as they had not signed a final contract, therefore, Schumacher was now a Benetton driver.
From then onwards, the rest is history. 91 race wins, 68 pole positions, 77 fastest laps and a record seven world championships; all are still records that have not been beaten, and may never be beaten.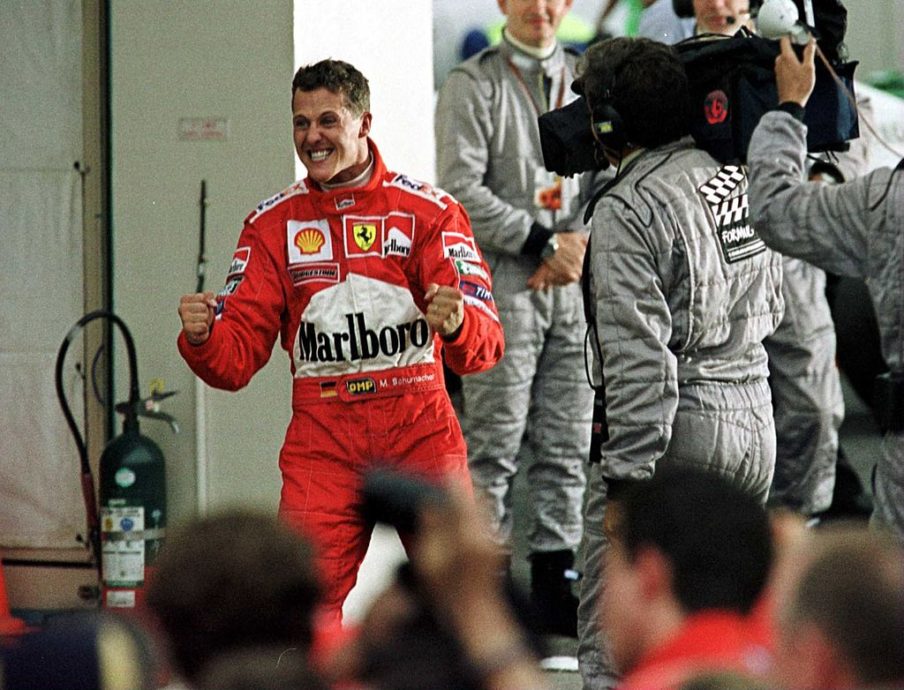 In an interview with the BBC in 2009, Schumacher reminisced his F1 debut talking about what a great car the 191 was to drive. He added that with the performance of the car that weekend, he believed had the car lasted the full Grand Prix distance he would have made the podium. But what is Michael Schumacher's legacy all these years later?
Well firstly, German Motorsport has clearly taken a huge step in the last quarter of a century. There are more German drivers taking part in go-karting, all the way through the junior formulas.
Thanks to Michael's success, more and more people became interested in the sport and tickets sales particularly at either the Nurburgring and Hockenheim were largely sold out year on year.
Also, Michael has left a legacy not just in F1, but in all of sport. It's likely he will go down in history as one of the most successful athletes and one of most inspirational athletes of modern times.
His five back to back world championships with Ferrari will always be remembered, his hard work and dedication to bring the team back to the top is a tribute to the great man he is both on and off the track.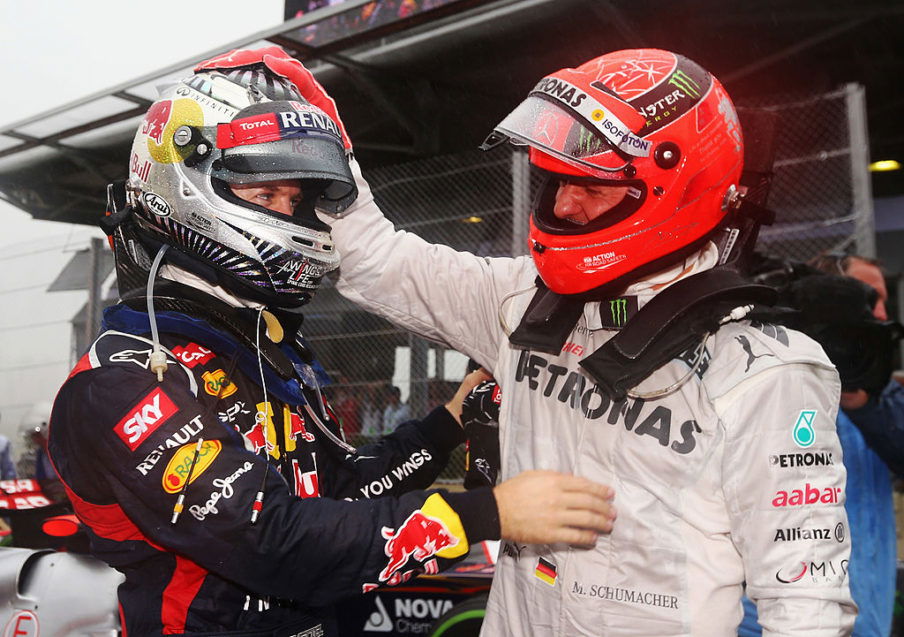 Of course, more recently, Michael has been fighting his own personal battle, when he suffered a severe head injury whilst skiing in 2013. The whole of the F1 community is still rooting Michael to make a full recovery, and likewise, other athletes from the world of sport and all F1 fans around the world have him in their thoughts.
The positive news is Michael is still fighting hard, which is the sort of person he is, never giving up.
His son Mick is racing in Formula 4 in Germany and Italy, so hopefully, for Michael's sake, Mick can follow in his father's footsteps one day, he's clearly got his dads talent.
Michael Schumacher only had one goal when he first stepped into an F1 car 25 years ago, to be a world champion. Instead, he has become a seven-times world champion, the most successful driver in the history of the sport and in many people's opinion become the greatest driver there has ever been in Formula One.
#KeepFightingMichael
---