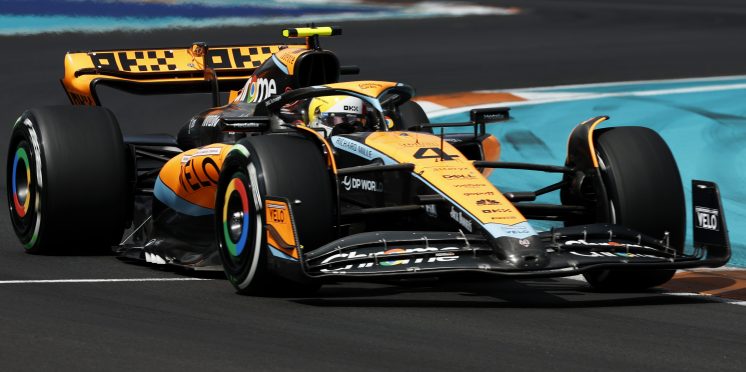 McLaren calls for simplifying 'complicated' F1 regulations
McLaren believes the FIA must take into account the complexity of Formula 1's regulations and find a way of simplifying them to make it less "complicated" for teams.
Following a raft of changes to its leadership structure, McLaren announced it had reappointed former sporting director Gil de Ferran as a non-executive consultant.
The team cited this move was down to the growing complexity of F1's rulebook, highlighting the introduction of the cost cap as a prime example.
"The process of innovation and evolution that we have started at McLaren had some priorities that we identified relatively quickly," said McLaren team principal Andrea Stella, as quoted by Motorsport.com.
"They had to do with the technical area, aerodynamics. But when you start to look into a Formula 1 team, that's a very complex entity.
"Especially nowadays, I would say even the regulatory framework has become more complicated than in the past. Think about the financial regulations.
"So, one element that we also wanted to address is that we want to have enough capacity at the leadership level to look into all the opportunities that you have."
In a bid to not exceed the cost cap limit, teams have bolstered their financial departments to oversee spending costs.
But after the time it took for Red Bull to be found guilty of breaching the 2021 budget cap last year, Stella is clear changes must be made to simplify the rules.
"It is very complex and it is complex for all parties. It is complex for the teams and is complex even for the FIA," he said.
"If you think of the financial regulations, if you think how long it takes for the FIA to actually check the declaration, the submissions, it takes months and this is acknowledged.
"There's actually a workstream that we all share as teams.
"Certainly, we support as McLaren, that is promoted by the FIA, of simplification of the regulations."
FIA president Mohammed Ben Sulayem has previously raised the point that the governing body needs to improve its resources to help it oversee the technical and financial regulations in a greater capacity.
The FIA has already faced criticism over its implementation of the rulebook after Aston Martin successfully appealed Fernando Alonso's five-second penalty in Saudi Arabia over how he served a pitstop sanction during the race.
"That's a direction that we definitely should take because, at the moment, it makes leading and managing Formula 1 teams quite complicated," Stella said on the push for simplification of the rules.
"This is certainly more complicated than it was in the past, but it's also more complicated also for the FIA."
---