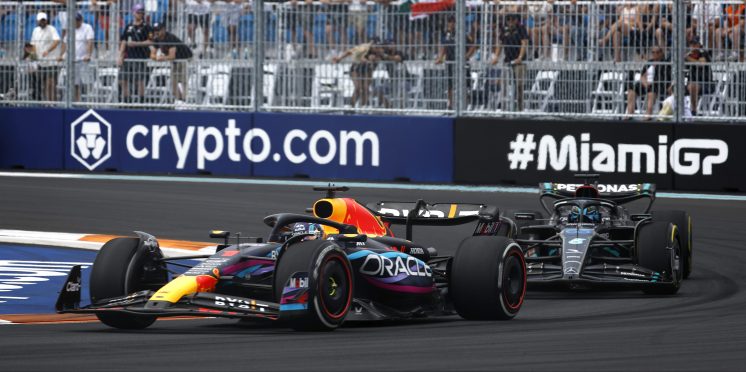 Red Bull surprised F1 rivals have 'under-delivered' with 2023 cars
Red Bull says it is surprised its main competitors have failed to match its off-season car development after a 100% winning start to the 2023 Formula 1 season.
The Milton Keynes-based team has dominated the opening five races in 2023, with its five victories and four one-two finishes marking its best-ever start to a campaign.
It already sits more than 100 points ahead of its nearest rivals Aston Martin in the constructors' championship, while drivers Max Verstappen and Sergio Perez occupy the top two positions in the drivers' standings.
But despite its impressive run of form, Red Bull believes its current advantage over the field will not last as it expects its rivals to improve as they develop their cars through the year.
"You can never write everybody off," said Red Bull team principal Christian Horner, as quoted by RaceFans.
"I think it's been the best start that we've had, but we feel that we've made a good step from the RB18 to RB19. But the kind of step that you would expect.
"So I think it's more that it feels like others have lost ground. And I'm sure that they're working hard to address that. So big gains could come quite quickly."
Red Bull's unbeaten start to the season is more remarkable given it has the least amount of development time compared to the rest of the grid under F1's sliding scale for CFD and wind tunnel time.
The additional punishment for breaching the 2021 cost cap hit the team further, but, after winning 15 of the last 16 races, it is still yet to feel the force of the sanctions.
But Horner predicts this will change as the season wares on, backing rival teams to find more performance and close the current pace deficit.
"I think it surprised us that the others have perhaps under-delivered compared to where they were last year," he said.
"But no doubt they will be looking to address that. And I'm sure starting in Imola we're going to see big updates starting to come through."
---