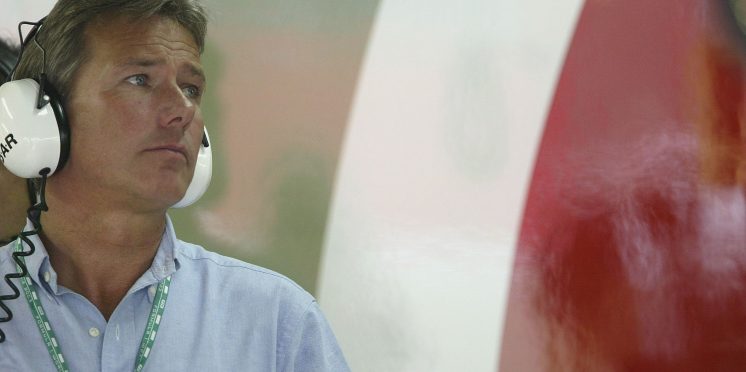 Ex-BAR boss Pollock reveals equal-gender F1 team project for 2026 entry
An equal gender racing team led by former BAR team boss Craig Pollock has revealed plans to join the Formula 1 grid in 2026.
The project, named Formula Equal, is planning to split its workforce at 50% between men and women and be based in the Middle East.
It comes during a wave of potential F1 applicants after the FIA launched a new tender process for new teams to enter the series as early as 2025.
Andretti is the most well-known outfit to have put forward its plans to earn a place on the F1 grid, with junior series team Hitech and Panthera Team Asia also reported to have submitted their interest through the process.
Speaking in an interview with CNN on Tuesday, Pollock – formally 1997 F1 world champion Jacques Villeneuve's manager – revealed the primary aim of the project was to help forge a pathway for women to work in F1 in various roles.
"This has been going on for close on four years, the building up of a brand new Formula 1 team, but taking into it our ambition to deliver and build opportunities and pathways for women to get to the very top level inside motorsports," Pollock told CNN.
"The concept and the idea was to try and build a Formula 1 team that is 50% male, 50% female, which is extremely hard to do if you have an existing Formula 1 team. This is a lot easier with a clean sheet."
Pollock said the split in gender personnel would rank through all areas of the team, including engineers and those working in high-profile positions.
While Pollock hinted at a desire to have a female racer as part of the driver line-up, he acknowledged earning enough superlicence points to reach F1 would be a factor.
"I think it'd be absolutely fantastic [to have a female driver]," Pollock said.
"But the reality is to be able to get into the cockpit of a Formula 1 car, you've got to have a certain number of points on your superlicence.
"I can't put my hand in my heart and say yes, but we are keeping a very close eye on it. I just hope for the women that this is the case.
"But to make this very clear, this is not just about women driving Formula 1 cars. This is about throughout the team; we want it even up to the board level if we can do that. We would like to have a gender equal Formula 1 team going forward."
Pollock remind tight-lipped over whether Saudi Arabia was involved in the project, but said he'd had "intense discussions" with a country in the Gulf region to base the team in the Middle East.
Pollock's previous stint in F1 came when he partnered with British American Tobacco to take over Tyrrell in 1998, rebranding the team as BAR before being ousted as team principal in 2002.
---