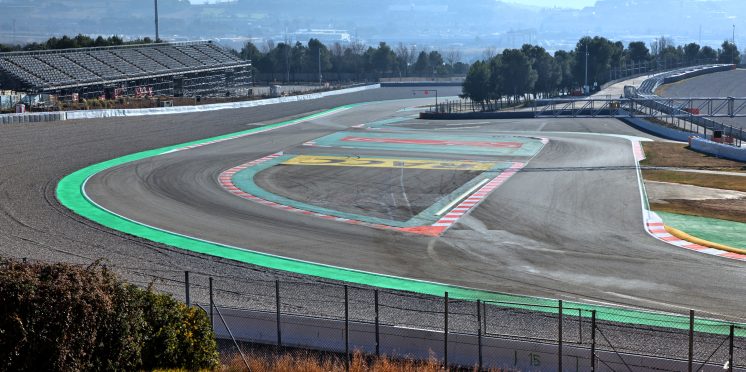 Spanish GP reverts to fastest layout for 2023 after dropping final chicane
Formula 1 will race on a different circuit configuration at this year's Spanish Grand Prix after having plans to drop the final chicane approved.
The Circuit de Barcelona-Catalunya introduced a revised layout to the final sector in 2007, which saw drivers turn right into a new chicane instead of sweeping through the final two high-speed corners.
The moved was designed to help cars stay closer through the final part of the lap and invite overtaking chances along the main straight, but the move proved universally unpopular.
At the end of last year, circuit officials revealed they were trying to seek approval to run races without the chicane and, with plans receiving the green light, the original layout will return for the first time since 2006.
As a result, the official length of the track has been reduced by 18 metres from its previous configuration.
To accommodate the the change, new safety measures will be introduced at the final two corners with the installation of TECPRO barriers.
The circuit will also undergo other changes, with the run-off area at Turn 1 to be widened that includes 70 more metres of gravel, plus a new FIA fence to improve safety for the drivers.
These tweaks are scheduled to be finished by the end of March, while the scoreboard on the exit of the pitlane will be remodelled and include a more modern signalling tower.
Moreover, re-painting and replacing some of the curbs and tyre barriers will be undertaken, along with upgraded the facilities, ahead of the race which takes place on June 2-4.
---