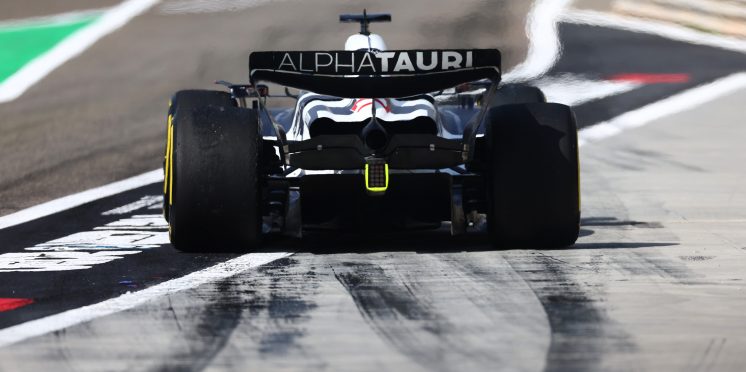 Marko: AlphaTauri's drop in form 'doesn't help' amid sale rumours
Helmut Marko says AlphaTauri's dwindling performances "doesn't help" its case amid speculation it could be sold, but insists a decision on its future rests with Red Bull's shareholder.
Reports surfaced last week in German publication Auto Motor Und Sport that AlphaTauri's Formula 1 future was unclear following a difficult 2022 season.
While Red Bull dominated last year to win both F1 titles for the first time in in years, AlphaTauri slipped to ninth in the constructors' championship.
The drop in results has left Red Bull contemplating if moving AlphaTauri from its Faenza base in Italy to the United Kingdom would help cut costs, or put the team up for sale.
Speaking to Sky Germany about the speculation, Red Bull's motorsport advisor Marko opted to stay tight-lipped on the matter, but stressed Red Bull could not be satisfied having one of its teams underperforming.
"In general, we don't comment on rumours," Marko said. "It's understandable that AlphaTauri can't be satisfied with what it achieved last year – ninth place in the constructors' championship.
"But such a decision is entirely up to the shareholders. These are rumours that we do not comment on in detail."
Marko revealed Red Bull was looking into ways it could make its investment in AlphaTauri more efficient, while he also expected the company's shareholders to come to a sensible verdict on its future.
"You think about how you can increase efficiency," he said. "If you have a team that wins the world championship and the other one is only around ninth place, the synergies don't seem to work properly."
He added: "The overall result is not satisfactory. As proper business people, our shareholders will make the right decision."
Red Bull bought out the Minardi team in 2005 and rebranded it Toro Rosso for the following year, with the intention to run it as a junior team to develop its young drivers.
But in recent years, Red Bull has deciding against promoting its junior proteges having felt they were not ready, raising further questions over AlphaTauri's future.
Asked about the historical importance of its second team, Marko said: "It is part of our philosophy. Vettel and Verstappen all came to us through AlphaTauri. But if the team doesn't perform properly, it doesn't help."
---