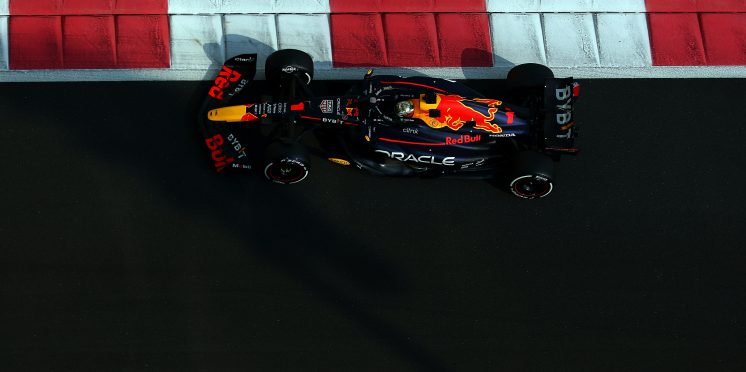 Red Bull 'significantly' limited by cost cap penalty ahead of F1 season
Red Bull is already feeling the pain of its penalty for breaching Formula 1's cost cap, with the team "significantly" limited in its car development ahead of the 2023 season.
Last October, Red Bull was found to have broken F1's financial regulations by exceeding the 2021 cost cap, requiring them to pay a $7 million fine and be deducted 10% in aerodynamic testing.
While the sanctions the Milton Keynes-based outfit received were met with criticism from rivals teams who felt it was not severe enough, Red Bull's car development is already taking a hit.
Red Bull team principal Christian Horner has opened up on the challenges his team is facing ahead of its title defence this year, admitting it is having to "adapt" to its punishment.
"We're probably 25 per cent almost of the way through that penalty, and of course it has an effect," Horner told RACER.
"It's limiting significantly, the amount of runs that we can do in our wind tunnel over each quarter. And I think that the team are having to adapt to that.
"And it just means you have to be a bit more focused, and more disciplined in what we put through the testing process within the tunnel or within our simulation tools."
Red Bull comes off the back of a dominant 2022 campaign that saw it clinch a first world championship double in nine years, winning 17 out of 22 races.
But while Horner accepts the cost cap penalty leaves Red Bull in a more vulnerable position this year, he remains confident in the team's ability to overcome its current position.
"It's another challenge. And it's a handicap for sure, coming into this year," he said.
"But we've got very capable people that are looking to obviously extract the best that we possibly can and apply ourselves in the most efficient and effective way."
Red Bull will reveal its 2023 livery when it launches the RB19 in New York on Friday, with the team hinting on its social channels it will run a revised colour scheme this season.
---