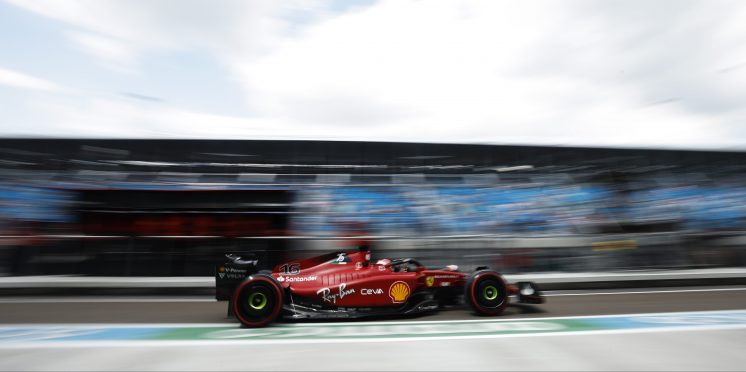 Vasseur downplays 'joke' reports over Ferrari F1 engine gains
Fred Vasseur has dismissed claims Ferrari has found an extra 30hp with its 2023 Formula 1 engine, labelling the reports as a "joke".
Ferrari elected to push for greater performance from its power unit last year when the engine freeze was put in place, but was hampered by reliability issues through the season.
It would prove a crucial blow to its title chances as it steadily lost ground to Red Bull in both championships, finishing over 200 points adrift by the season finale in Abu Dhabi.
The Italian team's decision to prioritise performance gains from its power unit was due to the rules allowing for teams to make changes to improve reliability.
Ferrari reacted to its reliability woes by turning its engines down in a bid to better manage the problems, but it managed to regain some of its power loss by the final race in Abu Dhabi following improvements.
Speculation has emerged over the winter that Ferrari had made a further breakthrough with its power unit that will allow it to unleash up to 30hp more power, but new team principal Vasseur has rubbished such claims.
"I don't know where the numbers are coming from, but it's just a joke," Vasseur said, as quoted by Motorsport.com. "We made some step but it's just about reliability.
"I think the performance last year of the engine was not an issue at all. The issue was the reliability and the first target is to fix it.
"So far it looks okay. But the reality of the track is a different aspect.
"I think there were a couple of issues that teams suffered from, and it's not just true for Ferrari. It's coming from the track operation, bouncing and vibration, and everybody will have a much better picture in Bahrain in a bit more than two weeks' time."
Ferrari is due to unveil its 2023 car on February 14 as it seeks to end its barren spell without a world championship that goes back to 2008.
---