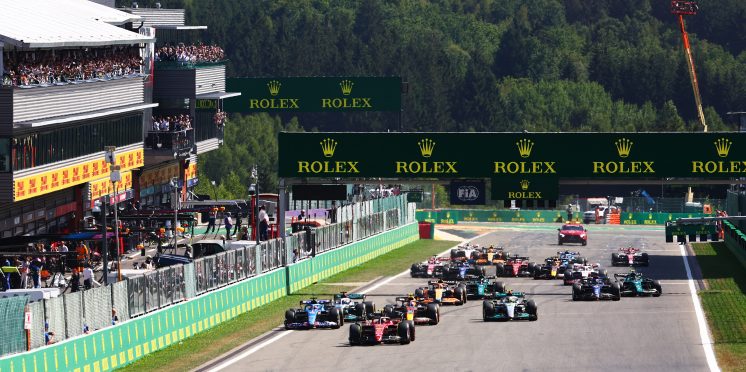 F1 confirms locations for six sprint races in 2023
Formula 1 has revealed the circuits that will host its six sprint events next year with Spa and Baku selected for the first time.
After its introduction in 2021, sprint races will expand from three to six events next year, with F1 chiefs encouraged by the impact of the new format on and off the track.
While F1, together with the FIA, approved the expansion of the number of sprints for 2023, the location for each event was yet to be confirmed.
But on Wednesday, F1 finally announced where the six sprint races would be held, with Azerbaijan, Spa, Austin and Qatar selected to hold their first sprint event, while Austria and Brazil remain after hosting the revised format this year.
"We have seen a hugely positive reaction to the F1 Sprint events during the first two years of its running, and we can't wait to bring even more action to fans with six events next year, including our first US F1 Sprint in Austin," said F1 CEO Stefano Domenicali.
"The introduction of the F1 Sprint has created a race weekend that includes three days of competitive racing action and brings more entertainment to fans of the sport as well as additional value for key stakeholders including teams, broadcasters, partners, and host venues."
F1 was known to be considering making tweaks to the sprint format, including making them standalone events that do not set the grid for Sunday's main race.
But it is understood no changes will be made for 2023, with the final starting grid decided from the results in the Saturday sprint race.
World champion Max Verstappen scored the most points in the three sprint races this year, winning in Imola and Austria and finishing fourth in Brazil – where Mercedes driver George Russell was victorious.
---