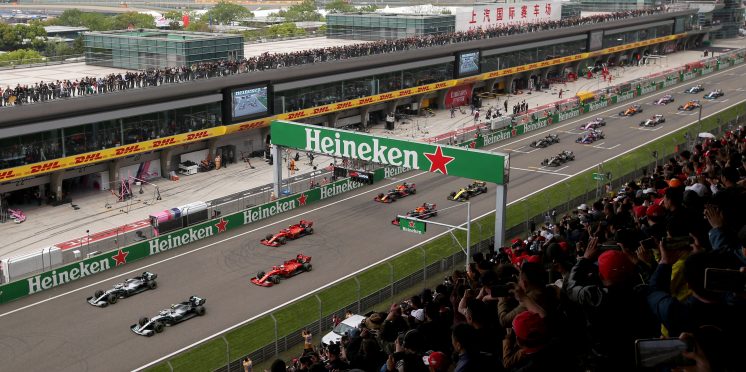 Chinese GP cancelled for 2023, F1 considering alternative venue
The Chinese Grand Prix will not go ahead as planned next year due to the ongoing COVID-19 restrictions with Formula 1 exploring its options for a replacement race.
F1 last raced at the Shanghai International Circuit back in 2019 as China continues to employ a strict policy around its Covid restrictions.
China was included on the record-breaking 24-race calendar for 2023 and scheduled on April 16, but this was depending on if restrictions were eased to allow the event to run under normal conditions.
In a statement issued on Friday, F1 confirmed it would not be racing in China for a fourth successive year, and revealed it would evaluate options for a alternative venue.
"Formula 1 can confirm, following dialogue with the promoter and relevant authorities, that the 2023 Chinese Grand Prix will not take place due to the ongoing difficulties presented by the COVID-19 situation," the statement reads.
"Formula 1 is assessing alternative options to replace the slot on the 2023 calendar and will provide an update on this in due course."
The cancelation means the calendar is down to 23 races and leaves a four-week gap between the Australian Grand Prix on April 2 and the Azerbaijan Grand Prix on April 30.
It was hoped that Azerbaijan could be brought forward a week early but, after talks with F1 CEO Stefano Domenicali, Baku's officials did not want to change dates.
This leaves F1 needing to find a new race if it wants to keep the calendar at the maximum 24 rounds next year, but no decision is likely to be taken for a few weeks.
F1 is in talks with a number of tracks, with Portimao – which hosted the Portuguese Grand Prix in 2020 and 2021 – mooted as one option for a potential stand-in race.
---