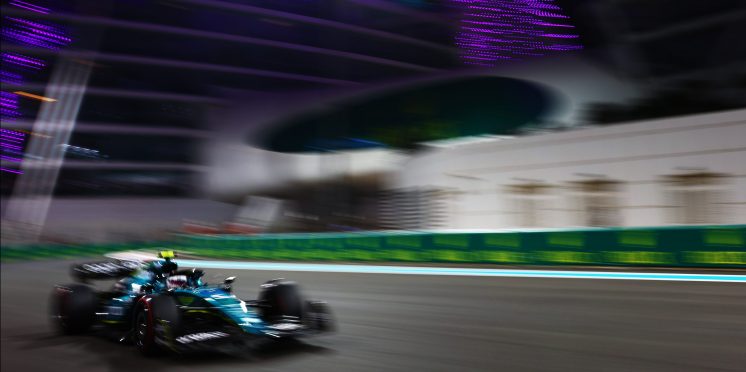 Vettel was 'coming alive' in final F1 qualifying for P9 grid slot
Sebastian Vettel says he was "coming alive" during his final Formula 1 qualifying session in Abu Dhabi where he secured ninth place on the grid.
Vettel enters his final race before retirement off the back of his equaling his best qualifying result of the season, progressing through to Q3 at the Yas Marina Circuit.
Despite being frustrated by having a Red Bull hold him up at the final corner on his hot laps, Vettel set the sixth and eighth fastest time in Q1 and Q2 to find himself in the top 10 shootout.
The four-time world champion set only one flying lap in Q3, with his effort good enough for P9 on his 300th grand prix entry since making his debut at the 2007 United States Grand Prix.
"I think it was a good session," said Vettel, as quoted by Motorsport.com.
"I'm happy with how the session went. It was a bit emotional before getting in the car, but once I was in the car it was all thoughts into qualifying.
"It was coming alive, I was coming alive. So it felt good.
"Always in the laps before the Q3, it was always a Red Bull in the last corner. If you staged it, you probably wouldn't be able to.
"But yeah, the last lap was clear."
Speaking about the emotion of his final grand prix weekend, Vettel admitted before qualifying he was thinking about "the people that can't be here because they're not with us anymore, or they didn't make it".
"There's a lot of people that are here, which is very special," he said.
"But yeah, it's been a long time [in F1] and it's a funny feeling, I have to admit.
"But as soon as you're in the car and you drive out, you're quite busy so I guess it's a good sign.
"And I enjoy it most when I'm present, and I was, I think it was a good session."
Aside from wanting to finish his last race on a high, Vettel hopes to help Aston Martin leapfrog Alfa Romeo for sixth in the constructors' championship.
"Absolutely, we'll try to do that," Vettel said.
"I mean, we'll see what happens, but I feel we have the right tyres with us. And yeah, I think it should be a good race."
Vettel's long time rival Fernando Alonso, who is wearing a special helmet in tribute to the German, will start alongside him on the grid, and promised to "take care" of Vettel on the first lap.
"Yeah, I was very happy," said Alonso.
"It's not that we try to help him, but we will all try to have an eye on him when we see him on the mirror, or when he's coming on the fast lap or whatever, because we want a smooth weekend for him.
"Even tomorrow I think he starts ninth, I start 10th, so I will take care of him at the start and the first lap.
"Let's hope we both see the chequered flag."
---