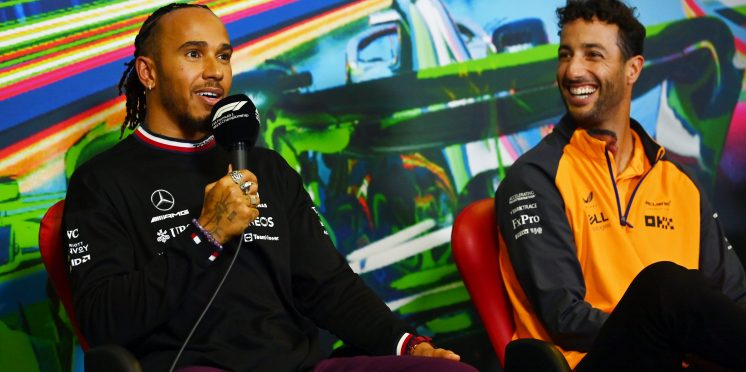 Mercedes 'not in a position' to confirm reserve driver for 2023
Mercedes is "not in a position" to decide who will be its reserve driver for next season as speculation linking Daniel Ricciardo to the role intensifies.
Ricciardo is without a seat for 2023 after losing his place at McLaren and has confirmed he will not be on the grid, focusing his efforts on securing a reserve role at an F1 team.
He is reported to have held talks with Mercedes and former team Red Bull – where he raced for five seasons between 2014 and 2018 – over a third driver role, but Ricciardo is yet to announce his plans for next year.
When asked about Ricciardo's link to Mercedes, team boss Toto Wolff said he believes the eight-time grand prix winner is  "speaking to a few teams about a potential role, I think also Red Bull."
"For us, we very much like him, he's a great character," said Wolff, as quoted by Motorsport.com.
"But we are not in a position yet to decide who is going to be reserve and third driver."
Following the news both of its current back-ups Nyck de Vries and Stoffel Vandoorne will leave the team to take up roles elsewhere, Mercedes is on the search for a new reserve driver.
De Vries has secured a full-time F1 seat at AlphaTauri, while Vandoorne will join Aston Martin as its reserve alongside Formula 2 champion Felipe Durgovich.
Wolff felt Ricciardo's experience and personality will make him hot property for any team who is interested in offering him a position for 2023.
"But I don't want to put any rumours out there, because we haven't decided," he said.
Ricciardo has made his intentions clear that he aims to return in 2024 in a competitive car, but some of F1's top seats may not be on offer in the short term.
Nevertheless, Ricciardo insists his future does not depend on "what others do", saying he is "not banking on anyone doing something so I can find my way" back to a front-running team.
"I want to take the time necessary, keep a little bit of distance to the sport, and, let's say, rebuild myself," said Ricciardo.
"But then yeah, if something makes sense in '24, come back with a vengeance and have some fun and hopefully race at the front."
---