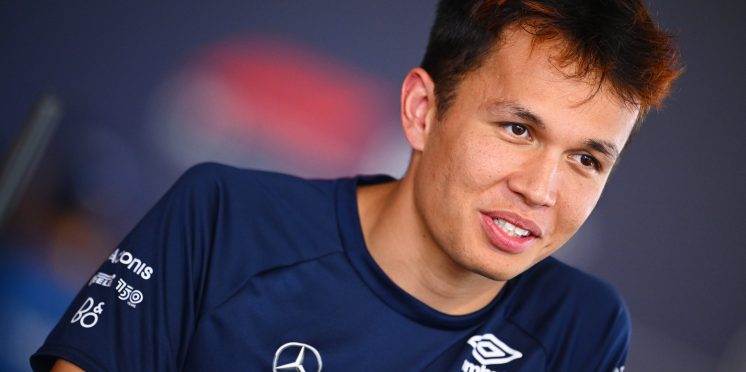 Albon to drive in Singapore GP, De Vries on standby
Alex Albon will be back in action at this weekend's Singapore Grand Prix for Williams after missing the previous race at Monza due to appendicitis.
Albon, who pulled out of the Italian Grand Prix on Saturday morning when he became unwell, was transferred to hospital to undergo surgery.
While the surgery was successful, Albon suffered complications following the procedure and was taken to intensive care.
The Anglo-Thai driver has since recovered from respiratory failure and used the three-week break between Monza and Singapore to prepare for the race at the Marina Bay Circuit.
Singapore is renowned for physically being one of the toughest races due to the hot temperatures, and Albon said he was not "underestimating" the extent of the challenge he faced getting back behind the wheel.
"I'd just like to thank everyone for all their messages and support over the Italian Grand Prix weekend," Albon said.
"My preparation for Singapore has been a little different than normal but I'm feeling good and I've done everything possible to get ready for one of the most physical races on the calendar.
"I am not underestimating how big of a challenge this is going to be, but I am looking forward to hitting the track on Friday and getting back driving.
"It's a great street circuit and the closest race to home for me in Thailand, so I'm really excited to be here and to see the fans that have turned out."
Williams will have reserve driver Nyck de Vries on hand in Singapore as a precaution should Albon be unable to continue over the weekend.
De Vries stood in for Albon at Monza to make a shock Formula 1 debut, with the Dutch driver impressing during his stand-in appearance as he secured a ninth place finish.
Williams' FW44 proved competitive on both high-speed circuits at Spa and Monza, but the team is expecting a tougher challenge on Singapore's layout.
---