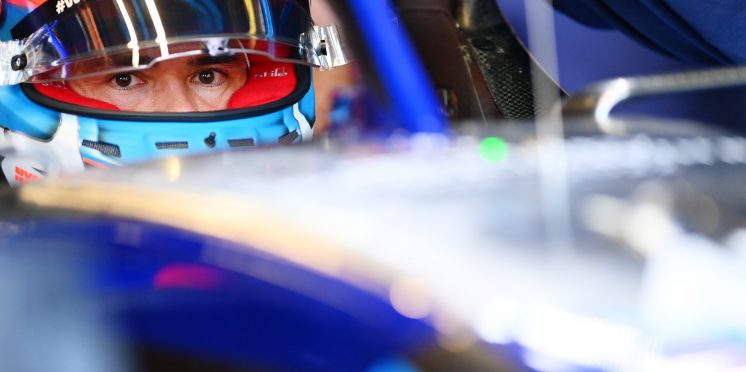 De Vries would accept any F1 offer for 2023 as he confirms Marko talks
Nyck de Vries has confirmed he has held initial talks with Red Bull advisor Helmut Marko over a Formula 1 seat at AlphaTauri next year.
De Vries made a shock stand-in appearance for Williams at the Italian Grand Prix, replacing an unwell Alex Albon, where he finished an impressive P9 on debut.
His performance at Monza has accelerated F1 teams' interest in signing De Vries for 2023, with the Dutch driver having a handful of options on the table.
Williams has expressed its interest in signing De Vries full-time, while Alpine is also considering him as Fernando Alonso's replacement.
It now appears AlphaTauri has joined the race to sign De Vries, who would take Pierre Gasly's seat if he is released to join Alpine.
But speaking on Dutch TV show Humberto op Zaterdag, De Vries insists a decision on his future is "beyond my control".
"I don't quite know if I am in such a luxury situation that I can choose," De Vries said.
"Largely, that is beyond my control. I have been in talks with Williams for a long time, and I was also able to make my debut there last weekend.
"That would be a logical step. Alpine I have been in contact with since July, and I will test for them in Budapest next week. I will fly there on Monday.
"And as the media had noticed yesterday, I went to Austria to meet Helmut Marko. Those are the facts."
De Vries is set to take part in a test for Alpine in its 2021 car in Hungary this week, with former Alfa Romeo driver Antonio Giovinazzi and reserve driver Jack Doohan also expected to be in the car.
The 2019 F2 champion and 2020-2021 Formula E champion remains a contender for a drive at Williams, but this largely depends on junior driver Logan Sargeant obtaining enough points to qualify for a superlicense.
De Vries asserted he was not leaning his preference towards any of his options, saying his priority is just to earn a place on the F1 grid.
"Wherever I can get a permanent seat, I would be very happy with that," he said. "We have to see how it will develop in the coming days and weeks. As I said, it is not entirely in my control.
"In this world not everything is about performance, but there is momentum now. That makes a difference, but it does not guarantee a seat. We are not that far yet."
---