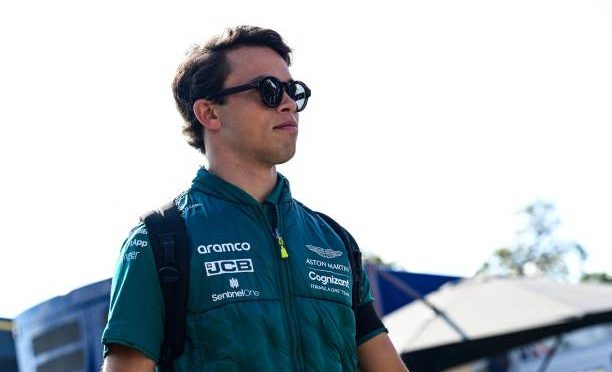 Di Vries warns granting Herta superlicense would 'almost kill' F1 ladder
Nyck de Vries believes the FIA would "almost kill" the Formula 1 ladder if it made an exception to allow Colton Herta to race in the series next year.
De Vries is among the contenders to occupy a seat on the F1 grid in 2023, with the former Formula E champion linked with both Williams and Alpine.
Following practice outings for Mercedes and Williams earlier this year, De Vries made his third FP1 appearance this season when he drove for Aston Martin at the Italian Grand Prix.
The Dutch driver does qualify for superlicense should he make the leap to F1, but Indycar race winner Colton Herta – who is wanted by Red Bull to drive for AlphaTauri next year – doesn't have enough points to be granted one.
De Vries was asked about the matter as there is a push to tweak to the system to allow Herta to race in F1 in 2023, saying he trusts the FIA will respect the rules that are in place.
"Who am I to judge what is right or wrong," said De Vries, as quoted by The Race. "I trust in the governing body and I think rules are there to be respected.
"There are plenty of other drivers in the market that have the superlicence points, and the necessity is not necessarily that high to go and give someone a dispensation to give a superlicence.
"Plus, in my opinion, it will give an incorrect precedent and example to Formula 3 and Formula 2 championships. I think the knock-on effect will be much greater than just giving a dispensation.
"One, because there will be many more knocking on the door for a certain request [for special treatment]. Secondly, you could argue people going from Formula 4 to Formula 3, they could almost decide to escape to the US because in Indy Lights you have 12 cars on the grid and it's much easier to score points.
"Then you can come back and then you just almost kill and jeopardise the ladder we've been building over years, which now is so nice.
"Now, I compare our platform to what you see in Moto3 and Moto2, there's a clear kind of ladder and path to Formula 1. So I think it will be a shame if we jeopardise our system, and I also think it's unnecessary."
De Vries does have a contract in place to drive for Maserati in Formula E next season, but the deal includes a clause allowing him to pursue an F1 seat if one becomes available.
While De Vries is hopeful of landing a place on the F1 grid, he accepts the decision is out of his hands.
"It's no secret that every young driver shares that dream and goal and I would be lying if I said it wasn't the same for myself," said De Vries.
"The silly season has been very volatile this year, I've been saying it's more volatile than cryptocurrency.
"Being in this paddock and being reserve driver and having the opportunity to appear in some FP1s, I've been talking to people, but ultimately it's not my decision to put myself in a car."
---