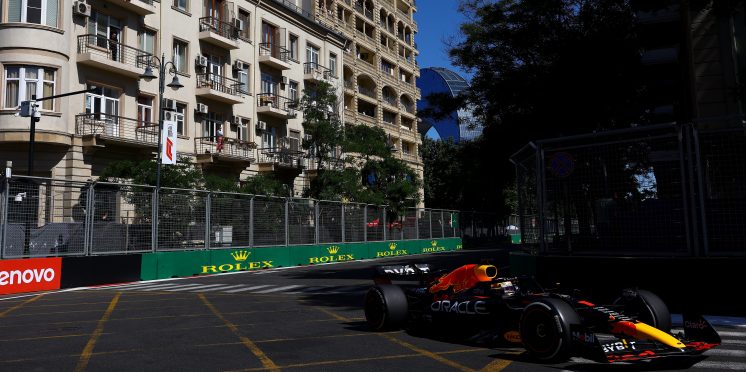 Verstappen hopes to not drive only on street tracks once Red Bull deal expires
Max Verstappen says he hopes to not be racing "only on street circuits" by the end of his Red Bull contract as he fears they will dominate the Formula 1 calendar.
Traditional European races have come under threat of losing their place on F1's schedule as more venues compete for a slot on the series' ever-expanding calendar.
The French and Belgian Grand Prix's have been mooted as the most likely events to be given the chop, as Liberty Media has made clear prestigious events can no longer rely on their heritage to secure their futures.
Spa is widely renowned as one of the most popular tracks among drivers and fans, but despite updating its facilities and making circuit improvements it is fighting to earn a new contract.
When asked about the Belgian Grand Prix potentially falling off the calendar, Verstappen said, as quoted by The Race: "It's sad, it's my favourite track first of all.
"I think it's just a great track to drive, I understand to get there to get there compared to other tracks is probably a little bit more difficult with the traffic, but it's a very iconic track."
F1's 2023 calendar is set to feature a record-breaking number of races with the addition of Las Vegas and the return to Qatar and China.
South Africa is another venue that could join the schedule next year but the Kyalami circuit would need to be upgraded to Grade 1 spec.
Las Vegas will be the latest street track F1 will race on in 2023, following recent additions such as Miami and Saudi Arabia, while Qatar is set to move to a street race after being held at the Losail Circuit in 2021.
Verstappen isn't a fan of F1's vision to welcome more and more street tracks, with the reigning world champion fearing they could replace "iconic" races in the future.
"I don't want to see myself in 2028 or whenever, driving only on street circuits close to the city for the fan engagement because you need these kinds of iconic tracks on the calendar," Verstappen added.
"I understand everyone wants to make money but there is also a limit to that because it's important to keep these really cool circuits on the calendar, instead of just driving on street circuits because I don't think F1 cars are designed for them anyway."
---