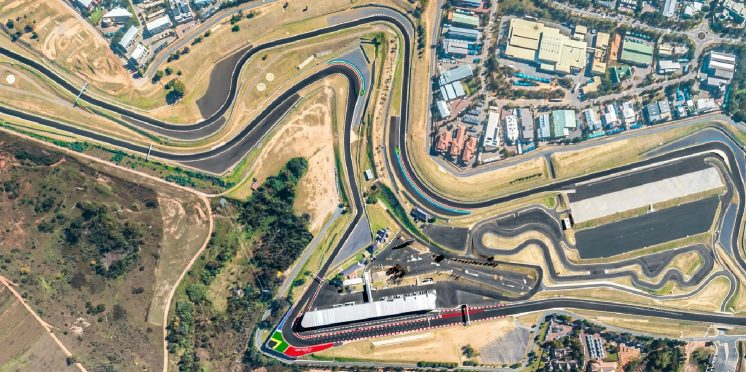 F1's talks with South Africa ramp up ahead of potential 2023 calendar slot
Formula 1 is in fresh talks with Kyalami's event organisers over the possibility of reviving the South African Grand Prix as early as next year.
South Africa has been absent from the F1 calendar since 1993, but series bosses have been keen about a return to Africa for some time.
With it remains the only continent to not have a race on F1's schedule, CEO Stefano Domenicali paid a visit to South Africa after last weekend's Azerbaijan Grand Prix for renewed talks.
It is understood F1 wants to fully embrace its status as a world championship by staging races on all sides of the globe, with a deal that could see South Africa host a race as early as 2023.
The outlook of next year's calendar is already set to be congested, with a planned 24-race schedule that will meet the maximum amount of races allowed in the Concorde Agreement.
Other venues have already been confirmed as either rejoining or becoming new additions, such as Qatar, which begins its 10-year deal next year, and the inaugural Las Vegas Grand Prix next November.
F1 announced earlier this year it had renewed China's contract for it to return to the calendar next year, but ongoing Covid restrictions could force it to cancel the event for another year.
The future of several European races remain unclear, with the French Grand Prix looking likely to drop off the schedule altogether, while the Belgian Grand Prix at Spa is a major doubt despite its recent circuit overhaul.
While F1 chiefs have ramped up talks to return to the Kyalami circuit, seven-time world champion Lewis Hamilton has also voiced his approval of reviving the race.
Hamilton has been one of the most vocal on F1's plans to return to South Africa, saying it was a "place that I really feel is dear to my heart".
---