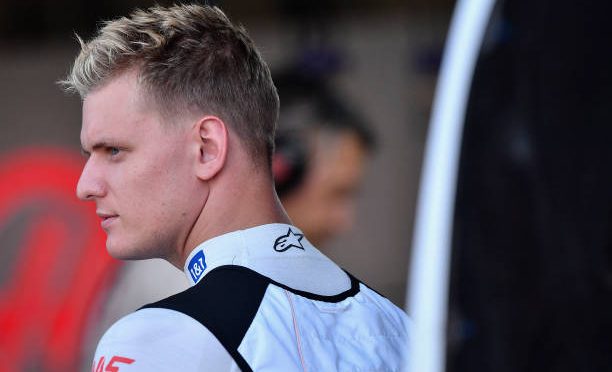 Schumacher doesn't see 2022 as his 'real second year' in F1
Mick Schumacher says he does not regard this season as his "real second year" in Formula 1 due to how different the 2022 cars are to last year.
Schumacher's is enduring a difficult sophomore season after a solid rookie campaign in 2021, being one of only three drivers yet to score a point from the opening seven races.
While he secured his best finish to date at the season opener in Bahrain, a series of heavy crashes have since followed, including last time out in Monaco.
The German lost his VF-22 through the Swimming Pool section on a damp circuit, with the impact into the barrier splitting his car in two.
Explaining how the incident unfolded at the Azerbaijan Grand Prix, Schumacher admitted misplacing the car on a drying track led to a "really odd" crash.
"The whole track was quite damp at parts and some others were quite dry," Schumacher explained, as quoted by RaceFans.
"We came a bit wide in turn 12, which cooled down the right-hand side, and then when going through chicane I actually took it easy for the conditions that there were and I just misplaced it a bit.
"I was just 10 centimetres on the wet patch, which then triggers a double wheelspin in that case because we have so much power, and that kind just threw the car into the half-spin. I tried to correct it and it goes off the other way.
"It was really odd because also the accident itself wasn't in any way hard. To have it split in two again is quite unfortunate because obviously it's a lot of damage in that case."
Haas team boss Gunther Steiner was clear a "serious conversation" would need to happen if Schumacher continued to crash the car as the team will be low on spare parts.
Schumacher stressed he would "definitely" need to take this into account over the remainder of the year, adding: "It does play a role in some ways.
"It's just a matter of being a bit conservative with some of our parts, because you do end up running low on some stuff and. So we do look after our parts."
Having raced the previous generation of F1 cars in his debut season, Schumacher felt this year's major regulation changes have put him in a position where he is almost starting from scratch again.
"There's obviously the evaluation of risk and reward and we try to obviously be in the points and therefore we have to go into some sort of risk," Schumacher said. "But it's definitely something where I've just got to learn a bit more and understand a bit more.
"For me, I probably don't consider it as a real second year, just because you start learning so much new stuff and the car is so different compared to last year as well. So it's just a matter of building up that what I've learnt from last year and taking that into this year, but then just putting it into play for these circumstances."
---