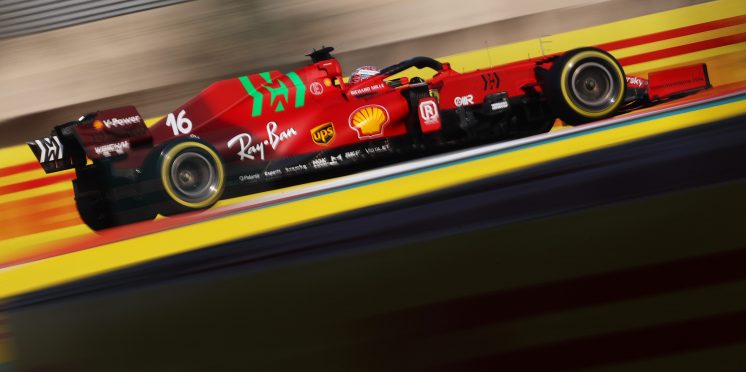 Ferrari wary budget cap constraints will impact F1 development in 2022
Ferrari sporting director Laurent Mekies expects Formula 1 teams to be limited on how many upgrades it can churn out during 2022 due to budget cap constraints.
Ahead of this year's major regulation changes, most teams abandoned development of their 2021 cars early last season in a bid to get a head start on designing their new challengers.
But while teams have prioritised resources on the new generation of cars, Mekies believes F1's budget cap will still restrict how many in-season updates outfits can afford to produce compared to pre-2020.
"Not compared to this year, because this year obviously was near zero, or at least for us was very little, but if you go back to 2019, 2018, we think you will see less," Mekies said, as quoted by Motorsport.com.
"In 2018, 2019, in the big teams, you had something every race on the car or every other race.
"It sounds difficult from our perspective to have a high number of updates with the constraints that we have."
Following last year's $145m figure, the cost cap has been dropped by a further $5m for 2022, meaning teams will have to choose carefully how they spend their budget.
It has already proved a major task for F1's bigger teams such as Ferrari, Mercedes and Red Bull, who had to offload team members to meet the requirements of the budget cap.
Expanding on the challenges of the cost cap, Mekies said: "You need to keep a budget to develop during the year, because you will learn more and more, and therefore you will need ways to adjust. This has been the biggest challenge.
"Once you have defined that envelope, that's what you have for aero development, that's what you have for mechanical development, then it goes to each department and aero will say: 'OK with that, I will be able to do two developments or three developments', and then you reschedule all your plans to feed that.
"That's effectively what we do now. How much of a challenge it is depends on your level of competitiveness to the others."
Mekies in mindful that if there are issues to be addressed in pre-season testing, it could force teams to sacrifice planned upgrades for the first batch of races to fix those problems.
"If you have a big issue at the beginning of the year and nothing is correlating and so on, you may invest some of your package two or package three money," Mekies added.
"You need to fix it anyway now, so you take your parts, you put them into the bin, and that's the way you will deal with it."
---