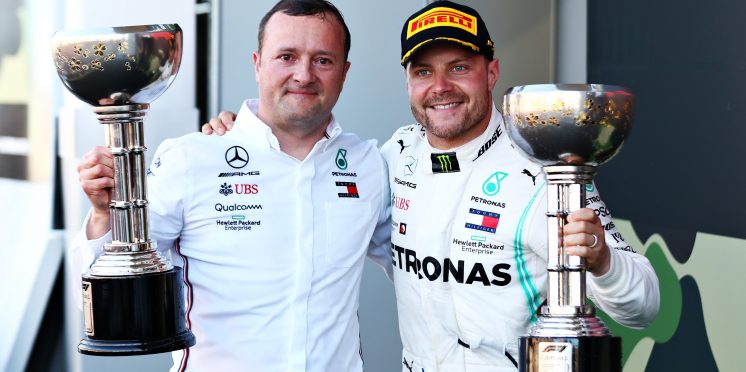 Mercedes aero F1 chief hired by Aston Martin
Aston Martin has made another high profile signing to bolster its Formula 1 team by hiring Mercedes chief aerodynamicist Eric Blandin.
The Silverstone-based outfit is continuing to recruit key team members for its rivals in a bid to build its squad into a world championship winning team.
Blandin is still contracted at Mercedes and is expected to complete a period of gardening leave before he can join Aston at the end of next year.
While an Aston Martin spokesperson confirmed Blandin would be joining the team in 2022, his role or job title has not been specified.
A brief statement read, as quoted by Motorsporrt.com: "We can confirm that Eric Blandin will begin working for Aston Martin Cognizant F1 Team next year. His exact start date is not yet confirmed. The transition from Mercedes AMG F1 Team to ourselves will be an amicable one."
Blandin has worked in F1 for almost two decades, initially starting his career at Italian wind tunnel firm Fondmetal Technologies before becoming an aerodynamicist for Jaguar in 2002.
He would remain at the team until the end of 2009 – during which it transitioned to Red Bull Racing – with a 14-month stint at Ferrari as aero team leader following in 2010.
The Frenchman would move to Mercedes in 2011 as principal aerodynamicist, and would be promoted as the team's aero chief at the end of 2017.
Blandin's arrival marks Aston's latest big name signing having already hired Dan Fallows from Red Bull as its new technical director.
Other key additions include engineering director Luca Furbatto, previously at Alfa Romeo, and head of technical operations Andrew Alessi, who also joins from Red Bull.
---