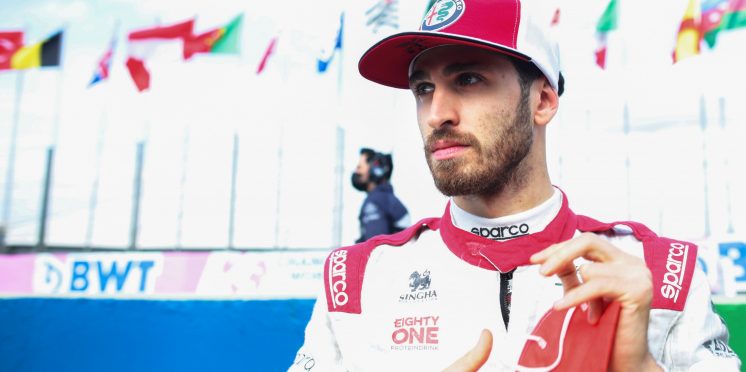 Giovinazzi: F1 a 'ruthless' sport when money rules
Antonio Giovinazzi has remarked about how Formula 1 can be a "ruthless" sport when money talks after losing his seat at Alfa Romeo.
While hopeful of retaining his Alfa Romeo drive for 2022, it was announced on Tuesday Giovinazzi would be replaced by Formula 2 front-runner Guanyu Zhou
Zhou is know to be well-funded with backing from Chinese sponsors, with Giovinazzi unable to bring a budget of a similar region.
The Italian has had to rely on talent alone to progress his way through the junior categories, before being picked up by Ferrari in 2016 to join its academy.
But with his F1 career, at least for now, coming to a premature end, Giovinazzi was clear about the main factor behind his exit at the end of the season.
"F1 is emotion, talent, cars, risk, speed," Giovinazzi wrote on the social media channels, including an image of him sitting in a toy Ferrari car as a child. "But when money rules it can be ruthless.
"I believe in the surprise of an unexpected result, of big or small victories achieved thanks to one's commitment. If this was my first picture on a F1, the last still has to be taken."
Giovinazzi is determined to end his three-year stint at Alfa Romeo on a high, aiming to add to his points finish in Monaco at the beginning of the year.
While his future plans had been unclear, it has been confirmed Giovinazzi will race in Formula E for Dragon Racing alongside Sergio Sette Camara in season eight.
---