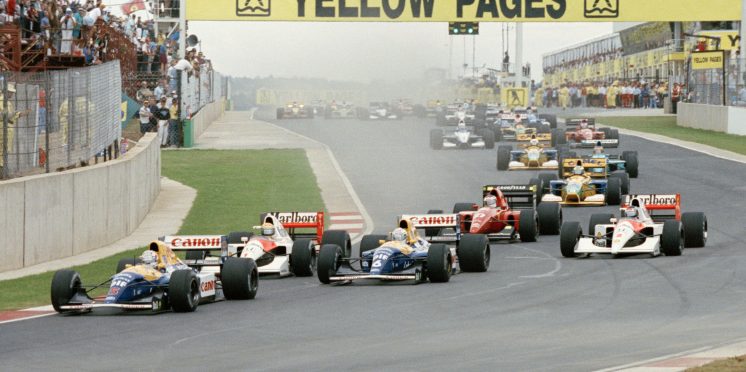 Hamilton keen for F1 to revive South African GP
Lewis Hamilton says he would like to see Formula 1 return to South Africa in the future amid the sport's push to expand its calendar.
Following Liberty Media's takeover in 2017, F1 has increased its efforts to explored the possibilities of growing the series globally.
While the current 22-race schedule races across four continents, Africa hasn't featured on the F1 calendar since 1993.
Kyalami's grand prix officials have shown interest in ending a 28-year wait for F1 to return to South Africa, with circuit boss Warren Scheckter claiming the circuit is ready to stage a race as early as 2023.
When asked which country he would like to see F1 hold a grand prix in, Hamilton said, as quoted by Crash.net: "The place that I really feel is dear to my heart and most important for me is to get a race back in South Africa.
"I think there's a great following out there. I think it would be great to be able to highlight just how beautiful the motherland is."
Earlier this month, F1 revealed a record-breaking provisional 23-race calendar for the 2022 season, that will see it hold two rounds in the US with the addition of the inaugural Miami Grand Prix.
There is ongoing talk that F1 could be looking to add a third US round, with Las Vegas – that last hosted a race in 1982 – tipped as a likely destination.
Given how F1 has traditionally struggled to win over the American fanbase, Hamilton believed a third race on US soil would only be a positive to aid its recent surge in growth.
"The US Grand Prix is fantastic and it's such a huge country. Having just one race here isn't enough to really be able to tap into the sporting culture here and really encapsulate the fans and get them on the journey with us," Hamilton said.
"I think definitely we need to have at least two but there are so many great cities to have a grand prix. They're going to have one… Miami is going to be incredible, as is Austin.
"I don't know where they will have the next one, but I am not opposed to that. I think it's quite cool to have these mini championships in these continents. It's not a bad thing for the sport."
---