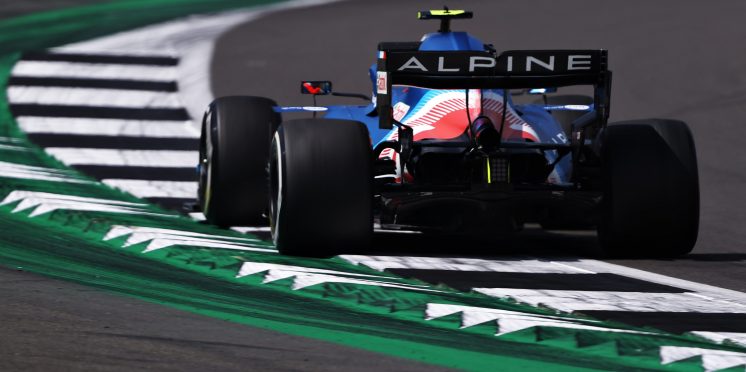 Alpine 'entirely' focused on developing 2022 F1 car
Alpine executive director Marcin Budkowski has revealed the team has switched its focus "entirely" to next year's car ahead of this weekend's Hungarian Grand Prix.
The French outfit, who rebranded from its former Renault guise this year, is currently on a nine-race points streak having had at least one car finish inside the top 10 at every race bar the season-opener in Bahrain.
With the all-new 2022 regulations just around the corner, F1 teams have been trying to find a balance between retaining a competitive edge this year while also throwing their resources into building next season's car.
As F1 heads to Hungary before the annual four-week summer break, Alpine confirmed it won't be updating the A521 for the remainder of the campaign.
"It's been a big push from the start of the season with both Enstone and Viry working hard to develop the car," Budkowski said.
"The focus has now switched entirely to 2022 at both factories, meaning there are fewer new parts coming to the track, but the second half of the calendar is a gruelling schedule and everyone in the team looks forward to the two-week break to recharge.
"But, before we can relax, we are aiming for another strong showing and a double points finish in Hungary."
Alpine's double points finish at Silverstone saw it move to within nine points of fifth-placed AlphaTauri in the constructors' championship.
Aston Martin splits both teams in P6, lying just a point adrift of AlphaTauri and eight ahead of Alpine.
Esteban Ocon, who returned to the points at Silverstone after four races without scoring, believes Alpine's "fighting spirit" will be its biggest advocate in the three-way fight for P5.
"I think our strength is going to be probably our fighting spirit, because we are not always the fastest of that group," Ocon said.
"AlphaTauri have been a little bit faster than we were. Aston Martin are also quite fast and giving us a hard time in most places.
"But we are going to fight them until the end. And it's going to be only the one that scores consistently throughout the year, little points by little points, who are going to finish in that fifth position.
"There's still a long way to go. So we're ready to fight."
---