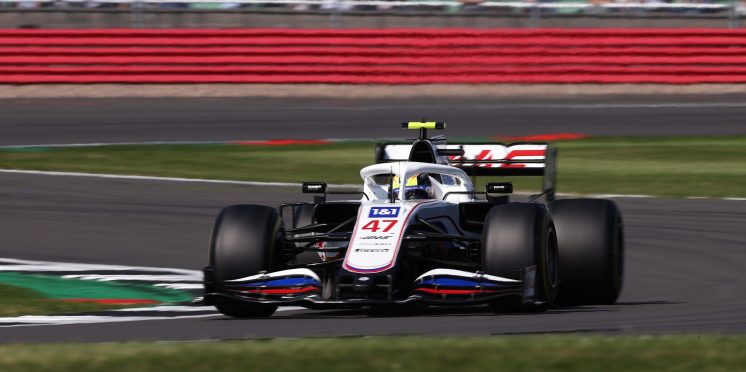 Schumacher's crooked F1 seat set to be fixed for Hungary
Mick Schumacher is set to get a new seat for this weekend's Hungarian Grand Prix after driving in crooked position during his rookie Formula 1 season.
Schumacher revealed last month he had been sitting at a crooked angle from the first race in Bahrain, a problem the German has had to deal with his entire single-seater career.
The problem is down to Schumacher's body shape rather than the seat itself, which Haas only learned from his mother, Corrina, at the French Grand Prix.
Following the race at Paul Ricard, footage emerged of Schumacher showing Sebastian Vettel his offset seating position, seeking advice from the four-time world champion over how to get around the issue.
Haas F1 boss Gunther Steiner revealed the team plans to resolve Schumacher's seat in time for the next race in Hungary.
"We hope it is not crooked, the next one," Steiner said, as quoted by Motorsport.com. "I actually spoke with Mick when we were in the factory on Tuesday, and we had a little laugh about it, because it came out so big, this crooked seat [story].
"For sure it will be ready for Hungary. If we make it on Monday, it will be ready for Hungary. But if it is crooked or not, I don't know yet.
"The plan is to have a straight seat in Hungary."
Schumacher said in order for him to sit in a more central position in the cockpit, the seat will need to be at an angle.
"The seat is symmetrical, I'm not – and it took me only, well, long enough to find that out," Schumacher said. "But again, I think that fact is what we have to do is now we'll have to do a crooked seat, so that I am central in the car."
Despite the issue surrounding his seat, Schumacher has consistently outperformed Haas team-mate Nikita Mazepin this year, finishing ahead in seven of the nine races they have both finished.
---