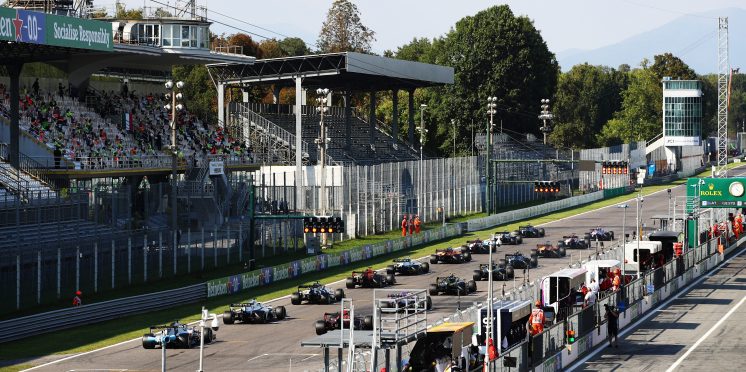 F1 reveals revised Monza schedule for second sprint race
Monza has been confirmed as host of the second sprint race in the 2021 season after Formula 1 revealed the revised schedule for the Italian Grand Prix weekend.
The inaugural 100km sprint race debuted at last weekend's British Grand Prix, as F1 trials a new format that could be expanded from next season.
The 17-lap event was won by Red Bull's Max Verstappen, receiving generally mixed reviews from fans and drivers, and is set to appear at two more races this year.
Although Monza was known to be the chosen venue to stage the second running of the new format, there had been no official confirmation prior to Thursday evening.
The timetable for the event now features on the F1 website and will resemble a similar looking schedule to Silverstone's last week.
The opening practice session on Friday will begin at 2:30pm local time, before qualifying moves to Friday evening between 6pm and 7pm.
Given the decision to apply parc ferme rules after qualifying it was argued that FP2 wasn't a representative session, but will take place on Saturday from 1pm to 2pm.
The sprint race will begin at 4:30pm and last a total of 18 laps, before lights out for Sunday's main grand prix will be at 3pm.
Brazil has largely been mooted to host the third and final sprint race later in the year, but with the race in doubt due to the COVID-19 pandemic F1 is open to moving it to another flyway event.
---