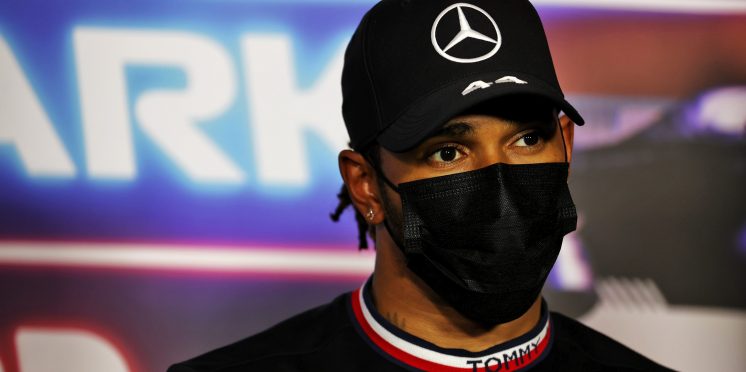 F1 promises 'more action' after Hamilton Commission findings released
Formula 1 chiefs have stressed "more action" will be taken to improve diversity within the sport following the findings released in the Hamilton Commission's report.
On Monday, the report, driven by seven-time world champion Lewis Hamilton, revealed research over the past 10 months as to why there is a lack of black representation in the motorsport industry.
The matter has been a major talking point the past year, with Hamilton setting up the commission in 2020 to help give students from under represented backgrounds a greater chance of working in high profile positions such as engineering.
The Commission outlined 10 key recommendations it felt needed to be addressed if it is to improve diversity in motorsport, including greater apprenticeship and work experience schemes and the creation of scholarship programmes to enable students to progress on to specialist motorsport roles.
F1 began its campaign for great inclusion last year with the creation of the WeRaceAsOne scheme, which has continued this season.
After the Hamilton Commission's report emerged, F1 said it would "take the time" to analyse the findings before promising fresh actions in the coming weeks.
"The Hamilton Commission has delivered a comprehensive and impressive report that shows the passion Lewis has for this very important issue," said F1 CEO Stefano Domenicali, as quoted by Motorsport.com.
"We will take the time to read and reflect on all of the findings, but we completely agree that we need to increase diversity across the sport. We have taken action to address this and will be announcing more actions in the coming days.
"We want a sport that is representative of our hugely diverse fan base and that is why Formula 1, the FIA and all the teams are working hard to deliver on our detailed plans to create positive change across the sport. There is always more to do and the report will stimulate thoughts about further actions that are required."
Hamilton is hoping the efforts from the report leads to progress, vowing to ensure these issues are tackled and not brushed aside.
"I'm really hoping that we can take the industry on a journey with us, and unite, so that we can make long lasting, meaningful progress," Hamilton said. "We've already had a lot of positive feedback from the key stakeholders, which is amazing to see.
"In addition to launching this report, we're also identifying the best parties and organisations to engage with, and also those that can also carry out our recommendations going forward, to ensure that the findings do not go ignored.
"This really is at the core of it, for me. It had to be not only great findings in whatever we find: the important thing is that we actually action it."
---