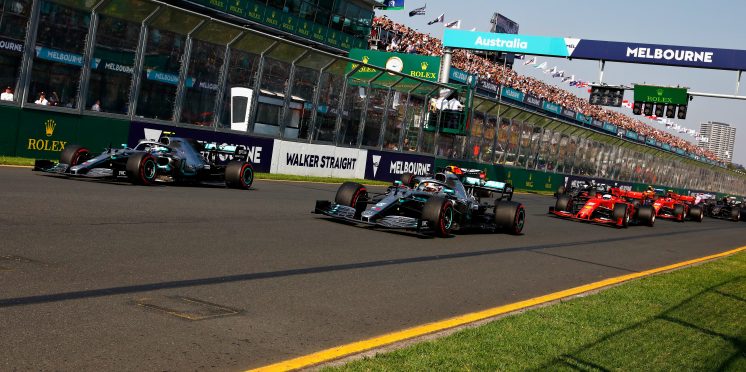 Australia 'unlikely' to host first race in 2022
The Australian Grand Prix is "unlikely" to host the first round of the 2022 season, with officials holding talks with Formula 1 over running its race in April.
On Tuesday it was announced Melbourne wouldn't be welcoming F1 to Albert Park for a second consecutive year due to travel restrictions relating to the ongoing COVID-19 pandemic.
The 2021 event had initially been postponed until November in the hope restrictions on international travel would be eased prior to its cancelation.
Australia has been the traditional venue for the opening race on the F1 calendar since 1996, with only Bahrain and Austria holding the same honour in that time.
Victoria's Sports Minister Martin Pakula revealed discussions have been held with F1 for "some time" over the possibility for Melbourne to acquire an April slot in next year's schedule.
"We've been talking April with F1 for some time," said Pakula, as quoted by Motorsport Week.
"I think as you know this year other events went into that first and second race slot, and I think F1 is keen to continue with those events being the first and second race of the year.
"We've been looking at April for some period of time, it's not set in stone, we'll continue those discussions, but it's something that's been in the work for a while."
Pakula added that Melbourne is "unlikely to be the first race next year but frankly that probably suits us."
Only once previously has Melbourne held its grand prix in April, when the race was pushed back to the third round in 2006 due to the city hosting the Commonwealth Games.
Pakula was clear that despite the event being cancelled for a second year running, Melbourne remains committed to seeing out its current contract until 2025.
"We have an agreement through 2025, we're very keen to extend it," Pakula said.
"There aren't many circuits around the world which are as picturesque or as loved by drivers and teams as Albert Park.
"We'll be working very close with Formula 1 to ensure Albert Park is the venue for many years into the future."
---