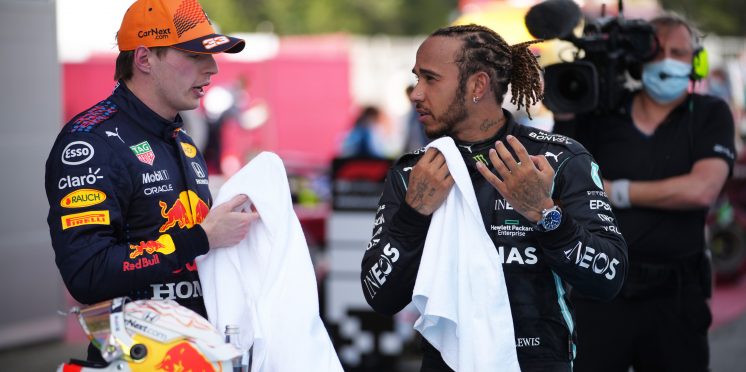 Hamilton won't engage in 'childish' mind games with Verstappen
Lewis Hamilton insists he is not interested in "playing mind games" with Formula 1 title rival Max Verstappen, saying engaging in a war of words is "childish".
Prior to his seventh place finish at the Monaco Grand Prix, Hamilton said he'd "done well" to avoid colliding with Verstappen during their battles in the opening four races, believing the Dutchman perhaps felt "he has a lot to prove".
Verstappen rejected Hamilton's claims, adamant he has "nothing to prove" against the seven-time world champion.
Verstappen got the better of Hamilton in Monaco, claiming his first victory in the Principality to leapfrog the Mercedes driver in the drivers' standings.
Now leading the championship for the first time in his career, Verstappen said his win proved "actions speak louder than words" in an apparent dig at Hamilton's pre-race comments.
"I'm not playing mind games," said Hamilton, as quoted by Crash.net.
"It's interesting what Christian [Horner, Red Bull team principal] comes out with but… I couldn't care less.
"They did a great job this weekend, and that's that. We've had some good races also. But as I said there are 17 races to go.
"It's childish in the end when you start getting into a war of words."
Mercedes team boss Toto Wolff believes Hamilton and Verstappen's rivalry on and off the track is bringing an "entertainment factor" to F1 this season.
"It's great that we have a fight between two outstanding drivers and the championship has swung in both directions," Wolff said.
"Things are being said that are good for entertainment and I would attribute that sentence to the entertainment factor, which is great to talk about it and write about it.
"This is action on the track and soap [opera] off the track."
---