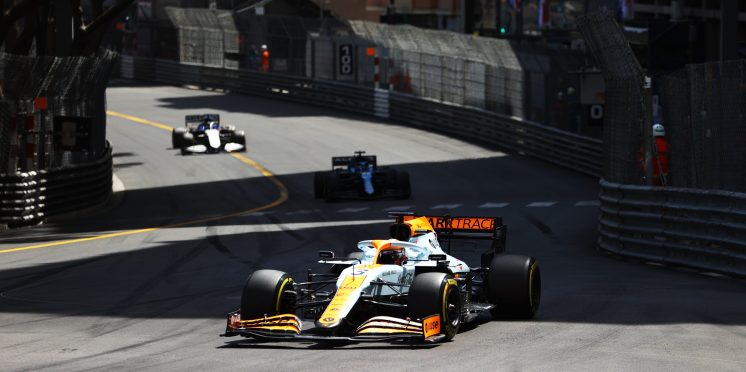 Seidl: McLaren's 'special' driving style hampering Ricciardo's progress
McLaren team principal Andreas Seidl believes Daniel Ricciardo's struggle to adapt to its 2021 Formula 1 car is down to needing a "special" driving style.
Following his move from Renault at the start of the year, Ricciardo has had a tough start to his McLaren career where he has been comprehensively beaten by team-mate Lando Norris.
After five races, Ricciardo is 32 points behind Norris the drivers' standings as he continues his quest to further acquaint himself in the MCL35M.
Ricciardo has already admitted he is lacking confidence in the car, particularly under braking, with his struggles continuing at the Monaco Grand Prix.
His failure to reach Q3 was followed by being lapped by Norris in the race who finished on the podium.
Seidl believed the requirement for a different driving style was the clear hurdle for Ricciardo to overcome, saying it is doing everything it can to help him feel comfortable in the car.
"I think if you look back since the beginning of the season, we have made good steps forward with him," said Seidl, as quoted by Motorsport.com.
"But in order to drive our car fast at the moment, you need a special driving style which is not natural for Daniel. That's why it's not so easy for him to get the laps in and extract the performance.
"We simply have to keep working together now as one team: stay calm, keep analysing, and keep learning.
"And then there are two things, which is him further adapting to our car. Because obviously, he sees that the potential is there, which is I think the positive thing for him to see that, and then we can pull it off.
"Then, at the same time, we will look at the team side as well and what we can do in order to help him on the car side, to give him back his natural feeling which you need to go fast."
Ricciardo insists he is aware of where he is losing time to Norris, but is struggling to match the Briton's pace.
"There's differences on the data and this is why Lando's quicker in that corner and I see that, but I'm not convinced I'm able to do that," Ricciardo said.
"But we'll see. Maybe it's still a bit of me trying to get used to the car, but I'm sure they'll check everything as well. As you say, when it's that far off, it's a bit tough."
Ricciardo felt it would be a benefit for him to switch off for a few days to avoid overanalysing the situation.
"I'm obviously going to keep working at it but I feel this weekend has been so far off and so much on the back foot, part of me also wants to just switch off for a few days, otherwise it's like paralysis over analysis," he said.
"I've been there before and don't want to go back to that."
---