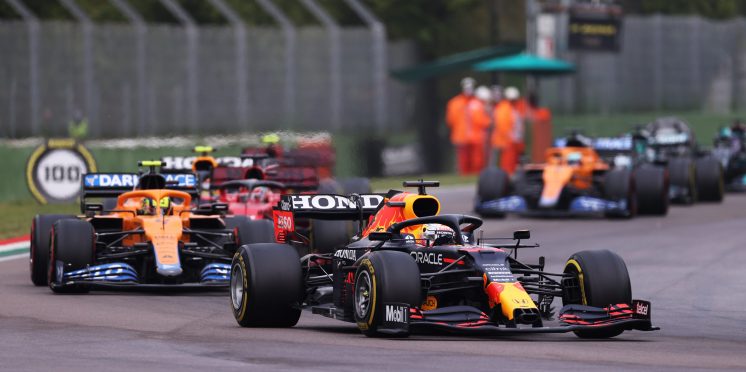 F1 will restrict number of sprint races if format proves successful
Formula 1 boss Ross Brawn says qualifying sprint races will likely be limited to specific grand prix's in the future if trials prove successful this year.
On Monday it was announced that following a unanimous agreement sprint races will form part of a race weekend at three events in 2021 to see if the format will be good for the series.
Although venues have yet to be confirmed, Silverstone and Monza is set to host a sprint race each with a final one taking place at a flyaway event.
The format change is hoped to increase the spectacle of a grand prix weekend for fans, but Brawn is clear that regardless of its success sprint races are unlikely to feature at all races and instead be restricted to 'Grand Slam' events.
"I'm not sure this format would be as successful at Monaco," Brawn told the official F1 website.
"We're considering these weekends being Grand Slam events, spread through the season, so it is something different.
"I don't think it'll go to the whole season. I think it'll be a limited number of races, but that is to be decided."
Despite unanimous support for sprint races, the idea isn't a complete hit with fans who remain divided over whether it will create more exciting racing.
Brawn admits it was challenging to find a concept that would give added purpose to a Friday and Saturday but didn't take away the value of Sunday's main race.
"[One of the challenges was] finding a format that had the right balance between giving us an opportunity to have exciting Friday and Saturday running – perhaps a shorter format race but one which did not take anything away from main event," Brawn added.
"We had to find that balance. Everyone had a different opinion on what that should look like. It was also about finding an economic and logistical solution that didn't impact teams too severely.
"They want this event, but they are all working under massive challenges and we had to find a solution that worked with them without compromising the event.
"The drivers are open minded about the format – and that's all we ask, that the drivers keep an open mind so we can evaluate this event and then we decide if in the future it forms a feature of the F1 season. If it doesn't work, we put hands up and we will think again."
---