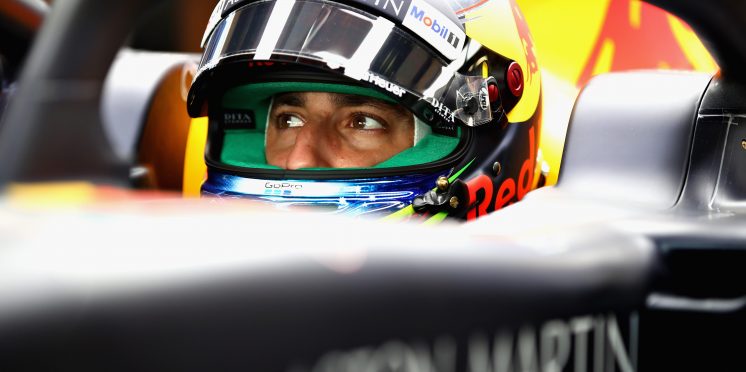 Ricciardo would've quit Red Bull by 2021 regardless of Renault move
Daniel Ricciardo says he wouldn't still be a Red Bull driver in 2021 regardless of his decision to leave the team for Renault three years ago.
Ricciardo shocked the paddock midway through the 2018 season when he announced he would be joining Renault the following year.
Many felt Ricciardo leaving Red Bull was down him feeling the team's future was more directed at then-team-mate Max Verstappen and having doubts if the Red Bull-Honda project would work.
But his two-year stint at the French outfit failed to deliver on its promise, resulting in the Australian choosing to sign for McLaren even before a wheel had been turned in 2020.
And with his former employers now looking as though it has its best chance of winning a championship since the V6 hybrid era began, Ricciardo was asked whether he felt regret he'd left Red Bull too soon.
"No regrets, nah," Ricciardo said in an interview with EFTM.com's Trevor Long. "It's true, no regrets.
"I got asked the other day 'looking at Red Bull this year it looks like maybe they can fight for a championship, do you wish you were still there?' or 'So you think you still would have been there?'.
"Even if I didn't move that year, even if I stayed with Red Bull instead of Renault for that one or two years, I think even by now I would have moved.
"I couldn't have seen myself spending another three years there.
"Regardless of whether I went to Renault or not, I didn't myself at Red Bull in 2021."
Ricciardo has put his faith in McLaren in his quest to win the Formula 1 world championship, impressed by the Woking-based outfit's recent revival.
McLaren finished third in the constructors' championship last year, its best finish since 2012, and after two races this season looks to be the third-fastest team behind Mercedes and Red Bull.
Although Ricciardo has spoken of the challenges he's facing adapting to McLaren's 2021 car, the team's progress fills him with "a lot of confidence"  it can mount a title bid when the major rule changes come into play in 2022.
"Yeah – if it's a yes or no, it's yes," Ricciardo said when asked if he felt he could win a title with McLaren.
"Is it this year? No. But already in the first couple of races, I look at my lap on the weekend [at Imola], I'm pretty confident I'm not getting everything out of it, and I'm four tenths off pole or something.
"The team's closed the gap a bunch. The rule changes are going to change everything. What the team's done, and this year looks another step in that direction, the structure and stability – guns are ablazing down here, and it's really cool to see.
"That fills me with a lot of confidence to give you a 'yes' to the question you asked."
---