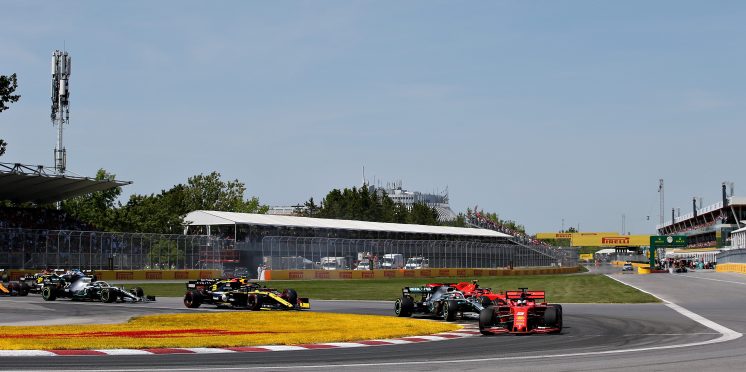 Canadian GP under threat amid cancelation reports
This year's running of the Canadian Grand Prix is hanging in the balance following reports the race is set to be cancelled.
On Thursday, Radio-Canada reported Montreal won't be staging a grand prix for a second consecutive year as the country's coronavirus situation remains severe.
The Canadian Grand Prix was scheduled for June 13, but concerns from public health authorities over the ongoing pandemic mean even running the event behind closed doors is unlikely.
Canada's strict quarantine rules mandate that all arrivals must isolate for a 14-day period, with F1 having hoped to be exempted from the restrictions.
Due to the Azerbaijan Grannd Prix taking place one week earlier, without exemption it won't be possible for Formula 1 to complete the quarantine period.
When asked about the prospects for the race an F1 spokesperson told Crash.net: "We are continuing our discussions with the promoter in Canada and have no further comment."
Should an officinal announcement be imminent, Turkey has been lined up as Montreal's replacement on the calendar.
Istanbul Park held its first grand prix since 2011 last year as it returned to the schedule as part of the truncated 2020 season.
The Australian Grand Prix has already been rescheduled for November in the hope of allowing fans to attend, while this weekend's race at Imola is being run without spectators.
Baku has too confirmed its 2021 race will be held behind closed doors after cancelling last year's event due to COVID-19.
---