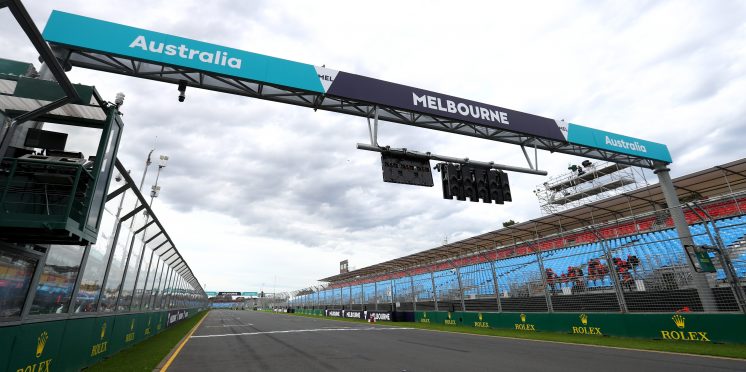 Australian GP layout to be revised before 2021 race
The Albert Park circuit is set to undergo a major revamp with plans in place to alter its existing layout ahead of the 2021 Australian Grand Prix.
Melbourne had been due to be resurfaced and have some of its corners re-profiled after this year's event, but the decision to postpone the race until November has seen work brought forward.
The first changes have already been completed, which has seen the width of the pitlane widened by two metres and the pit wall moved to be edge of the track.
The next phase will revolve around the circuit's layout, with various corners to be tweaked in a bid to improve overtaking opportunities.
Albert Park has traditionally been a difficult circuit to overtake on, leading to criticism from drivers and fans over the lack of on-track action.
The biggest change will see the tight right-hander at Turn 9 be axed in favour of a fast kink leading on to the straight towards the Turn 11/12 complex.
This change will result in the entry speed into Turn 11 being much higher, which may destabilise the cars to create more opportunities to pass into the right-hander at Turn 13.
Turn 13 will also be made wider at the entry of the apex with additional camber to prevent cars running single file through the corner.
The third phase will see the entire circuit resurfaced after November's race if it goes ahead as planned.
Albert Park's layout hasn't undergone changes since it replaced Adelaide as host of the Australian Grand Prix in 1996.
Work on the alterations are due to commence next Monday and is expected to completed by July. This year marks only the fourth occasion Melbourne won't host the first race of the season.
---