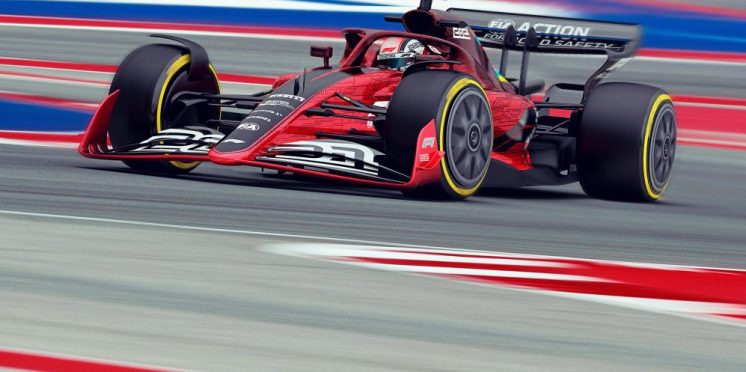 F1 refutes claims 2022 regulations could be delayed until 2023
Formula 1 has reaffirmed its commitment to introducing next year's new technical regulations by refuting speculation the rules could be delayed until 2023.
In a bid to create more exciting and unpredictable racing, F1 revealed its plans to introduce a major overhaul of the regulations in 2021.
But the impact of the COVID-19 pandemic resulted in teams agreeing to push back the new generation of cars until 2022.
As of January 1 this year, teams can begin work on developing their 2022 challengers to meet the new rules, which will see the return of ground effect cars last seen in the early 1980s.
However, with the pandemic still ongoing and some countries in a national lockdown, rumours of a further delay began to surface.
Italian media reported the regulations would be scheduled to arrive in 2023, meaning the current cars would be carried over for a third successive season.
But F1 has assured it is still planning on the introduction of the new regulations, insisting any talk of a delay is "wrong".
"Any suggestion the 2022 regulations will be delayed is wrong and has not been discussed," an F1 spokesman said, as quoted by Motorsport.com
"The new regulations are designed to improve competition on track and give our fans closer racing. This combined with the new financial regulations will improve F1 and create a healthier and stronger business model for the whole sport."
The disruption caused by the coronavirus pandemic put financial strain on all 10 teams, to the extent there was concern some could collapse before the 2020 season.
But the success of the heavily-revised 17-race calendar last year has renewed hopes F1 will be capable of running its 23-round schedule in 2021 without any issues.
The new $145m budget cap as of this season should prevent costs from escalating and will reduce the gulf in spending between teams.
---