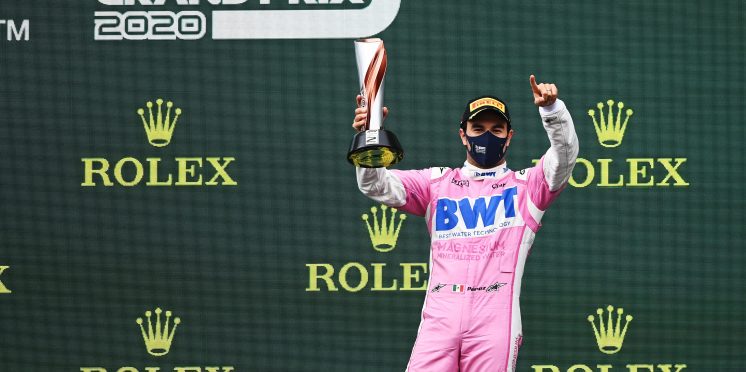 Perez will take a 'lot of pride' from F1 career if he doesn't secure 2021 seat
Sergio Perez says he will take a "lot of pride" from his career in Formula 1 if he cannot find a seat on the grid for next year.
Perez graduated to F1 in 2011 with Sauber after finishing runner-up in the GP2 championship, earning nine podiums in 188 grand prix starts.
The Mexican finds himself a free agent after Racing Point terminated his contract early to sign Sebastian Vettel when it becomes Aston Martin in 2021.
With few seats available for next year, Perez's only realistic option is Red Bull, but a move depends on whether the Austrian outfit wants to retain Alexander Albon.
Asked if it would be injustice if was unable to secure a drive for 2021, Perez said, as quoted by RaceFans: "I think it's part of Formula 1.
"I always knew this is how it is. I can call myself a privileged. I've had a great career, 10 years in Formula 1 up to now.
"If it was the case that I have to leave the sport I can leave with a lot of pride because I have delivered with the material I've had and not many people can have such a career. So we'll see what happens but I'm in peace with myself."
Last weekend's Turkish Grand Prix saw Perez claim his first podium finish of 2020, a result that equaled his career-best finish in F1.
Despite scoring points in every race he's entered this season, Perez, who missed both rounds at Silverstone after testing positive for COVID-19, feels more points were on the table.
"I should have a lot more points," Perez said.
"Missing two races is not ideal in such a short championship. But overall I think I'm pleased especially with the level of consistency throughout the year."
Knowing he is in contention for a Red Bull seat in 2021, Perez believes he would be ready to drive for a race-winning team after his failed stint at McLaren in 2013.
"Going there [McLaren], things that didn't work," Perez said.
"Then being seven years with a different team, being in the sport, the level of [maturity], the level of knowledge, experience. I'm such a different driver, definitely much more ready to make it work than last time."
---