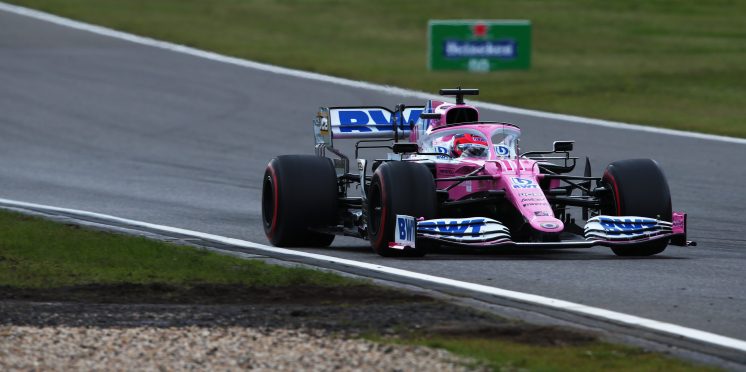 Racing Point set to upgrade to Mercedes 2020 suspension
Racing Point has confirmed it will switch to a 2020 Mercedes gearbox and suspension next year, with the move causing unrest amongst rival teams.
Due to the COVID-19 pandemic putting financial strain on the teams, it was agreed the current specification of cars would also be raced in 2021 to help cut down costs.
With certain elements frozen for next year, a token system will be adopted that will limit how much teams can develop their cars over the season.
But those currently running 2019 components will be permitted to upgrade to 2020 spec parts, as the rules state they do not have to use their tokens to do so.
As a result, Racing Point would be allowed to use the rear end of this year's Mercedes W11 on its 2021 car, with AlphaTauri also cleared to use parts from Red Bull.
However, this rule wouldn't work in favour of Ferrari-powered outfits Alfa Romeo and Haas as both already use an up-to-date Ferrari gearbox.
When it became clear the ruling would benefit Racing Point, other teams felt it would gain an unfair advantage as once the W11 parts were added they could still use tokens to upgrade other areas.
Although the subject was raised with the FIA, there has been no change to the situation, and Racing Point technical director Andrew Green defended the Silverstone-based outfit's desire to take advantage of the rules.
"I think so, it's happening," Green said, as quoted by Motorsport.com. "The rules allow us to do it. We're going ahead and doing it, we've cleared it with the FIA, and they have no problem with us doing it.
"The rules as written allow the teams to bring their cars up to the 2020 specification, which I think is only fair.
"Just because we elected to run 2019 suspension before COVID started shouldn't be held against us. We should be allowed to bring our car up to the same specifications everyone else has got.
"To be clear, it's an upgrade to a 2020 suspension, it's not an upgrade to 2021. What we're running now is 2019. So what they want to do is penalise us and keep us running two-year old parts, rather than bringing it up to date.
"It's not like we're getting an advantage and bringing '21 parts of the car. It's only bringing it up to the same as they've got now."
Racing Point lies third in the constructors' championship after a double points finish at the Nurburgring, and finds itself embroiled in a battle with McLaren and Renault with just six points separating the three teams.
---