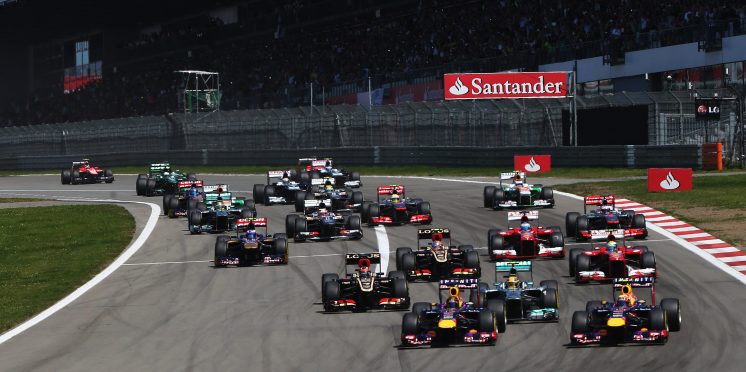 Nurburgring to welcome 20,000 fans for Eifel GP
The Nurburgring's first Formula 1 race in seven years is set to take place in front of 20,000 fans after the circuit's organisers gave permission to allow spectators to attend.
The Eifel Grand Prix is due to run from the 9-11 October, marking F1's first return to the Nurburgring since 2013.
With the ongoing threat of the COVID-19 virus, F1's health and safety protocols have been present at every race during the 2020 season.
As a result, local officials are satisfied with the safety measures put in place that will ensure fans will be required to social distance at the event.
Grandstands will be divided in to individual sections, with designated seating blocks holding four seats at a suitable distance between each available block.
Crowds must wear masks at all times, and will have their own parking area for the grandstand they're sitting in to avoid contact with other fans.
Ticket sales, which will be sold at 199 euros, will be released in batches for different grandstands, with further tickets being released at a later date providing there isn't a spike in coronavirus cases.
Nurburgring managing director Mirco Markfort said, as quoted by Motorsport.com: "It is important to us in this first stage to offer tickets in different price categories.
"Of course, in times of corona, with the enormous personnel and planning effort it entails, everything is a question of cost.
"But it is also a question of giving fans the opportunity to be able to afford tickets and to experience the race safely."
The opening eight rounds of the campaign ran as spectator-free events before the Tuscan Grand Prix became the first race to allow a limited number of fans to attend.
Tickets for November's Turkish Grand Prix are also in high demand, with officials revealing 40,000 tickets were sold within six hours of going on sale.
---