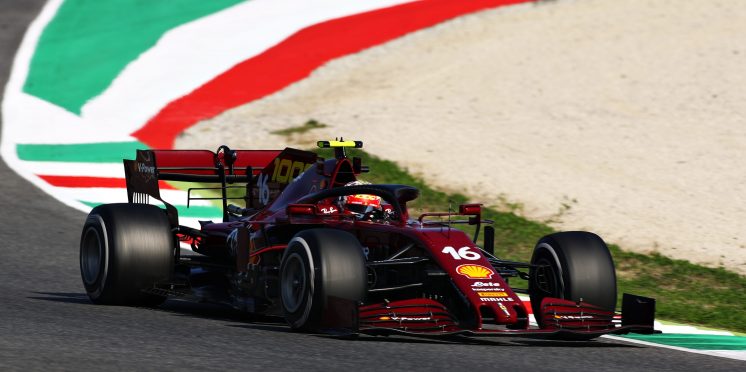 Camilleri: No 'magic bullet' to fix Ferrari's F1 struggles
Ferrari CEO Louis Camilleri says there is no "magic bullet" for the team to fix its current issues before Formula 1's new regulations arrive in 2022.
The Italian outfit endured another difficult race in the Tuscan Grand Prix despite securing a double points finish, with Charles Leclerc finishing eighth and Sebastian Vettel 10th.
The result piled more misery on Ferrari, at what was its 1000 grand prix, with its 66 points from nine races marking its worst start to a season since 2009.
Camilleri, who made an appearance at Mugello along with chairman John Elkann, said he wanted to shun any excuses when reflecting on Ferrari struggles in 2020.
"Listen, we're in a hole now, and we know we're in a hole," said Camilleri, as quoted by Motorsport.com. "It's a confluence of factors, but anything I say will come across as excuses. And we're not into excuses.
"So what matters is to focus on the issues we have and to work hard with determination to get back to what we consider to be our rightful place."
Ferrari's dip in form coincided with the FIA's investigation into its 2019 engine, that resulted in its straightline speed advantage disappearing.
With a freeze on car development next year, Ferrari is aware it is limited in its efforts to rectify its troubles.
Asked if the team's performance has any hope of improving before the incoming rule changes in 2022, Camilleri said: "I mean realistically it's going to be tough.
"In Formula 1 we're always fighting time, both on the track and in development, and there's no magic bullet. So we'll take time. I'm hoping with a bit more flexibility in the regs next year we can at least step it up from where we are.
"Mercedes, hats off to them, they've done an incredible job and we'll see in 2022 with the new regs, whether it creates a reset. That's our hope."
Ferrari celebrated its 1000th world championship entry by holding an event in Florence, while on-track it sported a special livery.
Speaking about Ferrari reaching such a prestigious landmark, Camilleri said: "Listen, I think Ferrari and Formula 1 are sort of joined at the hip. How to imagine Formula 1 without Ferrari? Or the other way around?
"We've been there forever and we're the only team… Others come and go. And yeah, history creates pressure too. So we're looking forward to the next thousand."
---