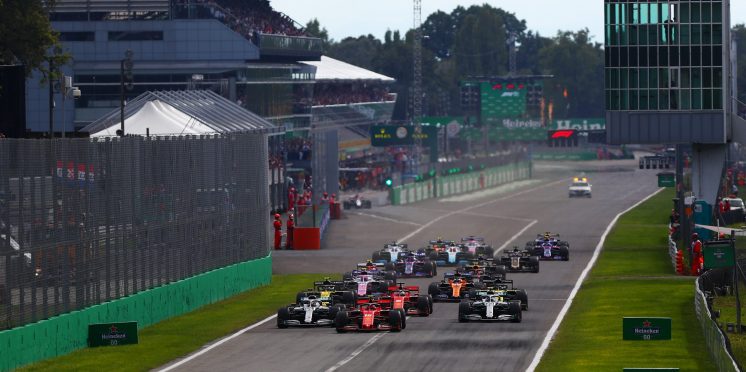 Monza confirms Italian GP will be run behind closed doors
This year's Italian Grand Prix will take place without fans in attendance following a statement issued by the event's promoters.
Monza is due to host the eighth round of the heavily-revised 2020 Formula 1 calendar on September 4-6, the first of three races to be held on Italian soil this season.
As a result of restrictions F1 is imposing due to the global COVID-19 pandemic, a biosphere environment to ensure the safety of all track and team personnel has been in use at each race.
The opening three races have been completed as closed events, with spectators not permitted to attend until F1 is confident it is safe to do so.
The sport's bosses have made intentions clear to welcome fans back at some point later in the year, albeit in limited numbers.
According to Motorsport.com Monza was initially targeted as the first event to allow a gradual number of spectators to the circuit.
But plans were put on hold as ticket holders were informed of the decision to have the race run as a spectator-free race.
"The 2020 Formula 1 Italian Grand Prix at the Autodromo Nazionale Monza from 4-6 September will take place behind closed doors, i.e. without spectators," the statement read.
"Tickets already purchased will be refunded for the full value of the face price shown on them."
This announcement means fans cannot be present until the Tuscan Grand Prix at Mugello at the earliest convenience.
The schedule currently has 13 confirmed races up until the beginning of November, with the full calendar set to be revealed in the coming weeks.
---