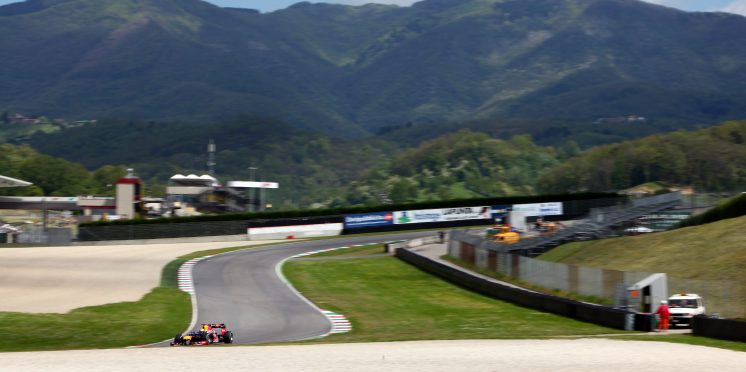 Mugello and Sochi added to revised F1 2020 calendar
Italy's Mugello circuit has secured a slot on the revised 2020 calendar after Formula 1 confirmed the latest two rounds to join this year's shortened schedule.
The opening eight European races are already in place as F1 bosses continue to work behind the scenes to reach their target of holding 15-18 events this season.
Mugello, which is a regular fixture on the MotoGP calendar, is owned by Ferrari and will take place on September 13 – succeeding the Italian Grand Prix at Monza the week before.
It is set to be a celebration for Ferrari's 1000th world championship race, where the Italian outfit recently tested on the eve of the 2020 season.
Sochi will also join the growing list of races on September 27 – taking the current number of rounds to 10, with F1 expected to announce more races in the coming weeks.
"We are delighted to announce Mugello and Sochi will be part of the 2020 calendar and want to thank all our partners for their support in recent weeks," F1 CEO Chase Carey said.
"We had great start to our season in Austria last weekend and we are increasingly confident in our plans to race throughout the remainder of 2020.
"The Russian Grand Prix is a major moment in our season and we are looking forward to being back in Sochi in September. We are equally excited to see Formula 1 race for the first time at Mugello, an occasion that will mark Ferrari's 1000 Grand Prix.
"Both races will be a huge boost for fans with more announcements on the next races in our calendar coming in the weeks ahead."
Reports suggest a Portuguese Grand Prix is close being finalised for the first time since 1996, while Imola and Hockenheim have discussed the viability of hosting a grand prix.
---