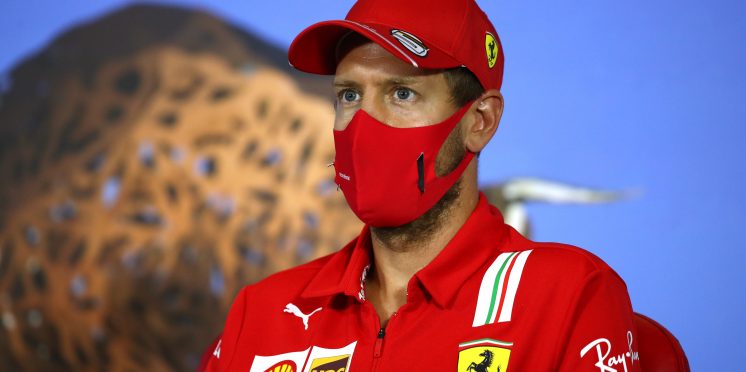 Honer: Vettel a 'definite no' for Red Bull in 2021
Red Bull team boss Christian Horner has firmly ruled out Sebastian Vettel from returning to the team, stating the German is a "definite no" for a 2021 seat.
Speculation has gathered over Vettel's Formula 1 future following his split from Ferrari, where he will depart the Italian team after six seasons.
Vettel revealed on Thursday he had held talks with Renault over its vacancy before Fernando Alonso's deal was announced, and when asked if he was open to rejoining Red Bull the four-time world champion admitted he would accept an offer.
Speaking to Sky Sports F1 during first practice for this weekend's Styrian Grand Prix, Horner stressed Red Bull is committed to its current driver line-up.
"Obviously the subject has been raised," Horner said. "Our commitment is to our existing drivers.
"We think we've got a great pairing in Max and in Alex, and we think that that has great potential for the future as well. Unfortunately it's not something we're going to be able to accommodate."
Asked if that meant the door was completely shut for Vettel, Horner said: "That is a definite no, I'm afraid. Sebastian I think is aware of that, well he is aware of that. It's unusual for a four-times World Champ to be out of a drive at this point of the year.
"I guess he's got a couple of choices available to him, I assume either Racing Point, or a year out and re-evaluate the options in a year's time."
Racing Point, who will be rebranded as Aston Martin in 2021, is mooted as another possible destination for Vettel despite both of its drivers looking likely to stay put.
"I don't think Lance is going to get fired!," Horner added. "Of course drivers' contracts between the teams, you never know what's within them, it's only the Contract Recognition Board that has full sight of them.
"I'm sure that perhaps they have options, or break points, or whatever. But that's really none of our business."
---