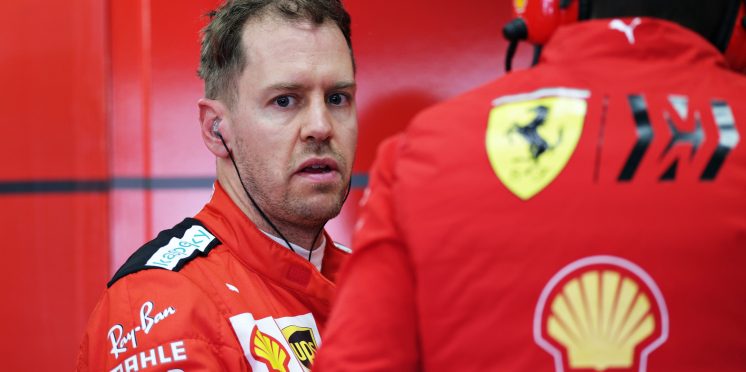 Todt: Vettel's failure to emulate Schumacher down to lack of unity at Ferrari
FIA president Jean Todt has explained why he believes Sebastian Vettel's ambition to mimic his idol Michael Schumacher's success at Ferrari failed in comparison to the seven-time world champion.
Vettel's Formula 1 future is currently unclear after Ferrari's announcement that both would be going their separate ways at the end of the 2020 season.
Joining the Italian team in 2015, Vettel had high hopes he could guide Ferrari to championship glory in the same way compatriot Schumacher had done in the early 2000s.
But the four-time world champion has fallen short of emulating Schumacher's achievements, finishing runner-up in the standings twice in 2017 and 2018.
Todt, who was Ferrari's team principal during Schumacher's reign, felt the unity through good and bad times has been lacking throughout Vettel's period at the team.
"The result, good or bad, you can always explain it," Todt told Sky Sports F1.
"Together with Michael, the whole team at Ferrari, we had so much success because we had a very united, strong team, who were supportive to each other, mainly in the difficult times than in the good times.
"It's easy to be together when all is good, but you see a good sailor in a rough sea.
"When we were in a rough sea, we were all on the boat, and I think that's what made the difference."
Vettel is now without a drive for next year and is seemingly short of options if the German aims to race in 2021.
Retirement has also been speculated, but Todt reckons the 32-year-old has a "lot of other opportunities" to further his F1 career.
"Sebastian Vettel is one of the greatest talents in motorsport," Todt said.
"An announcement has been done, but he will not drive for his actual team beyond 2020. There are a lot of other opportunities.
"We can only wish him the best, and I really feel that whoever will take him, will be very lucky.
"He is clearly one of the drivers that with a proper car, he can win championships. When Michael arrived in '96, he only managed to win three races – not because he was not motivated, he simply did not have the car to allow him to be world champion.
"Slowly, we built the car and built the team which made it possible, so it's a combination. You take Lewis Hamilton – if he would not be able to drive a winning car, he could not be world champion.
"You saw that with [Fernando] Alonso, you saw that with Vettel. It's logic."
---