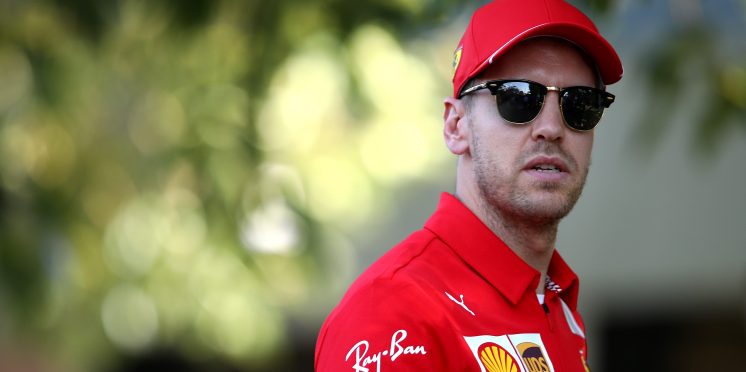 Wolff: Vettel would be a 'good marketing strategy' for Mercedes
Toto Wolff admits signing Sebastian Vettel would be a "good marketing strategy" for Mercedes but insists on-track performances are its main focus when selecting its 2021 driver line-up.
Vettel is effectively a free agent after announcing he would be leaving Ferrari at the end of this season, leading to the German being speculated as a potential candidate for a Mercedes seat.
It is widely expected Mercedes will opt for continuity with its current drivers Lewis Hamilton and Valtteri Bottas, despite the pair being out of contract at the end of the year.
While Wolff acknowledged Vettel's appeal, he stressed a final decision would be based off "pursuing a long-term strategy" that suits the team's interests going forward.
"Of course a German driver in a German car might be a good marketing strategy but we are primarily focused on performance," Mercedes boss Wolff told Austrian broadcaster ORF.
"Sebastian is someone who is really good, but it's also about pursuing a long-term strategy, which we have always done over the past few years, and that's where we are somewhat on the long leash of Mercedes. They let us make our decisions."
Should Mercedes decide to alter its driver line-up for 2021, it may look to promote one of its junior proteges in the form of Williams driver George Russell, who impressed in his rookie season last year.
In an video shared by Mercedes explaining the criteria it analyses when choosing its drivers, Wolff said: "There is a data side of things.
"You look at race results, back into the junior formulas, you look at comparisons with team mates and how these team mates compared to other people, and then there is the personality side, which is very important.
"How would the driver fit into the team structure? What would the dynamic be with the driver who could be his team mate? What's the planning for the future?
"All these factors are being in a way compounded. We are discussing that in a forum, everyone gives their opinion, and most often everybody in that group has the same opinion anyway."
With the season delayed by the global COVID-19 pandemic, Wolff revealed how much he's been in contract with his drivers during the lockdown period.
"I very much leave it to the drivers," he said. "When there is nothing urgent, I leave it to them to manage the communication. I haven't spoken to Valtteri, I think he is in a good place personally, and I am happy about that.
"With Lewis, I've been very much in contact, we've spoken regularly with Whatsapp very often, keeping each other up to date."
---