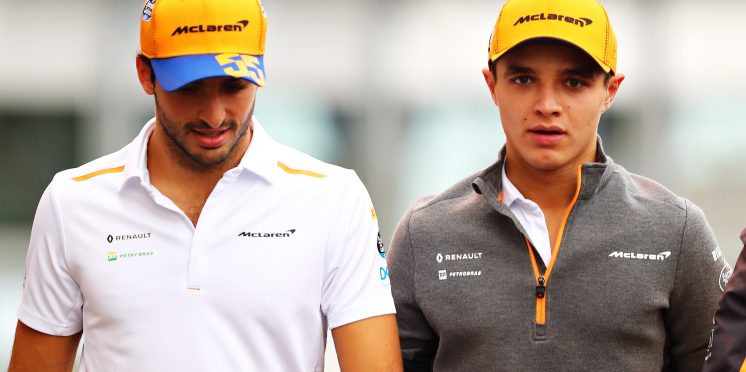 McLaren F1 drivers volunteer to take pay cuts
McLaren has become the first Formula 1 team to announce cost-cutting measures that will see drivers Lando Norris and Carlos Sainz take voluntary pay cuts.
Amid the ongoing coronavirus pandemic, F1 teams are facing extreme financial pressures due to the opening eight races being postponed or cancelled.
Although F1 and the FIA agreed to bring forward the annual summer shutdown period and delay the 2021 regulations, team costs are still escalating.
As a result, McLaren has opted to react to the situation by temporarily furloughing a number of its staff while the COVID-19 crisis continues to disrupt the start of the F1 season.
Sainz and Norris both accepted pay cuts to their respective salaries, with the team's CEO Zak Brown and other McLaren senior management also agreeing to the cost-saving measures.
A spokesperson for McLaren said, as quoted by Motorsport.com: "The McLaren Group is temporarily furloughing a number of employees as part of wider cost-cutting measures due to the impact of the COVID-19 pandemic on its business.
"These measures are focused on protecting jobs in the short-term to ensure our employees return to full-time work as the economy recovers."
The 2020 season is currently scheduled to begin on June 14 in Canada, but there is still uncertainty if races up to and including the summer break can take place.
---