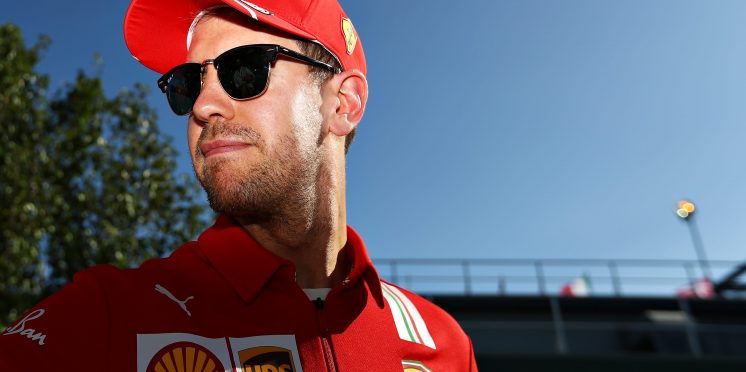 Vettel: Career setbacks 'happened for a reason'
Sebastian Vettel insists he wouldn't give his younger self advice prior to starting his Formula 1 career as he believes "everything happens for a reason".
Vettel burst on the F1 scene as a 19-year-old stand-in for the injured Robert Kubica at the 2007 US Grand Prix, finishing in the points on his debut.
Competing in over 200 grand prix's since then, the German has racked up 53 victories, 57 pole positions and four drivers' championships.
In recent times, Vettel has come under intense criticism for regular on-track errors that have prevented him adding a fifth crown at Ferrari, who he joined in 2015 from Red Bull.
But during a fan Q&A posted by Ferrari on social media, Vettel felt setbacks were part of the game and have helped him grow.
"I wouldn't like to give any advice [to myself]," Vettel responded to a question asking what he would tell himself as a young driver.
"I think everything that happened, happened for a reason.
"Obviously I'm very lucky and fortunate, having had the career I had so far, and I don't think I'd be interested in any shortcuts.
"Even if there were difficult times I think you always have the ability to come out stronger."
While a major talking point this year promises to be Vettel's contract situation at Ferrari, he hinted at the prospect of turning to engineering once he decides to hang up his helmet.
"Before I started professionally, and before I started my career, when I finished high school, I was planning to go to university and study mechanical engineering," he said. "So, probably, it is something that I can think of.
"I've developed a lot of other interests in the meantime, but still it's always something that fascinates me – to know and understand how things work.
"I like to understand the stuff happening in our car, around our car development, and how it all comes together.
"So it could be something for the future."
---